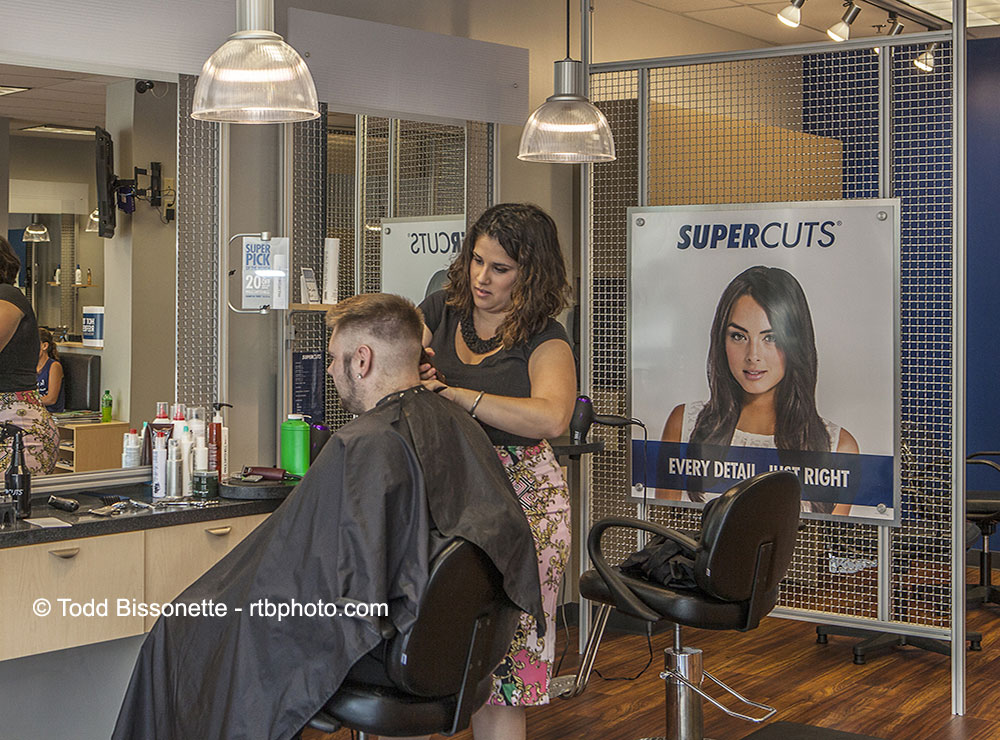 Area residents have a new option for hair
care needs with the opening of Supercuts at 735
Upper Glen St. in Price-Rite Plaza, Queensbury.
The new Supercuts is family owned and operated
by Tom and Lucinda Sands. They have hired
a team of five stylists from the area.
They said ongoing training allows the stylists
to stay current on the latest looks so they can
help guests with their existing style or give them
a fresh, new cut.
Supercuts, ranked the top hair care franchise
in the U.S. in Entrepreneur Magazine's 2015
Franchise 500, offers professional haircuts,
color services and facial waxing options. In
Queensbury, haircuts, which finish with a relaxing
hot towel refresher to clean away stray hairs,
start at $15.95 for adults, $12.95 for children (12
and under) and seniors (65 and older).
People can visit Supercuts.com to check in for
a same-day haircut. Walk-ins are also accepted.
Supercuts offers a broad selection of professional
hair care products including Paul
Mitchell, American Crew, TIGI, Redken, Biolage
and more.
Hours are Monday through Friday, 9 a.m. to
8 p.m.; Saturday, 9 a.m. to 7 p.m.; and Sunday,
11 a.m. to 5 p.m.
The Queensbury salon joins over 2,300 Supercuts
across the U.S., Canada and Puerto Rico
that provide hair-care services and professional
products.
Supercuts salons are owned and franchised by
Regis Corp. According to the company, there are
over 33 million guest visits per year for haircutting,
hair color services and more. Supercuts
primarily targets males.
For more information, visit Supercuts.com.
The phone number is 502-1832.