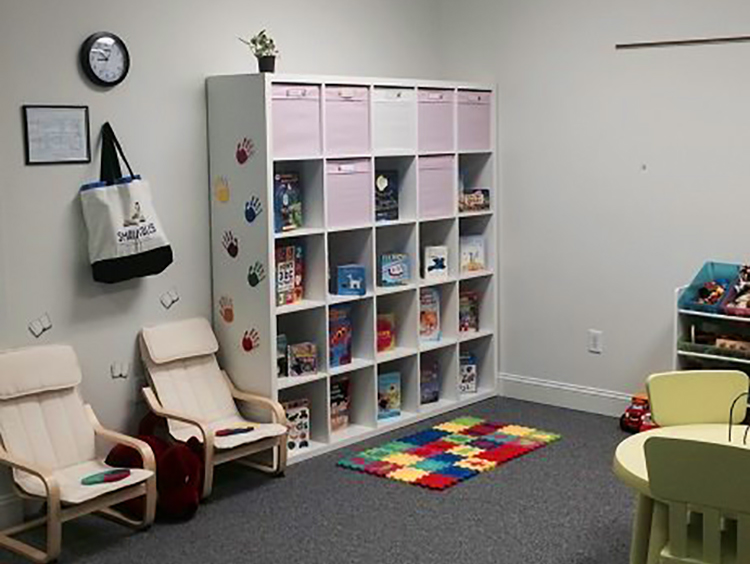 By JILL NAGY
Small Tales, a literacy-themed child care and early learning center, recently opened in Warrensburg, joining several other enterprises of the Lotus Group of Companies, an eclectic national conglomerate headquartered at 8 Mountain Ave. in that town.
Now, people can drop off the car to be serviced, the dog to be groomed and the children to be cared for all in the same stretch of River Street in Warrensburg.
In addition, Lotus includes "nutraceuticals," business advice and analysis, property management, and construction companies in its portfolio. The company was established in 2009 by Ash and Jaime Anand as a business consulting and analytics company headquartered in a home office.
Kristina Trombley is the program director. She has a bachelors degree in
early childhood education and is working on a masters degree in
teaching and learning at SUNY Plattsburgh.
She is assisted by a staff of four teachers and four assistants.
Trombley said there are plans to add another room with another teacher
and aide.
Small Tales offers programs for children from six months to 12 years of
age, both full time and part time. The focus will be on authors and
books, according to Communications Director Maggie Morgan. In the
infants room, emphasis will be on developing self-awareness and
rudimentary socialization skills. For the toddlers, the program
increases the focus on socialization skills and emphasizes emotional
development.
For the three- and four-year-olds in the play school, colors, shapes and
numbers will be introduced, along with lessons in morals and knowledge
based on the week's book and theme, Trombley said. For example, during
the first week, the children learned about animals in the ocean; the
theme for the second week will be camping.
For the school-aged children, Small Tales offers after school enrichment
programs, again based on books and authors and the books the children
are reading each week.
So far, there are 16 children enrolled at Small Tales, according to
Trombley. She said they expect that enrollment to grow to 30 or 40
children by fall, about half of them attending full time, five days a
week, and the rest, for part of the week.
The children come from Warrensburg and an area from Lake George to Stony
Creek, she said. In most cases, they come from "working families."
Rates vary, depending up the child's age group and whether he or she
attends full time or part time.
Further information, including a detailed listing of rates, is available
at the school's webpage, www.smalltaleselc.org. The telephone number
for the center is 623-0044.
Further information about the Lotus Group is available at www.lotus.com
or, by phone, at 1-800-LOTUS.US.
*Updated 8/17 from print and online edition to correctly state Kristina Trombley's education credentials and remarks incorrectly attributed to Jaime Anand in the original article. R.J.DeLuke,editor.