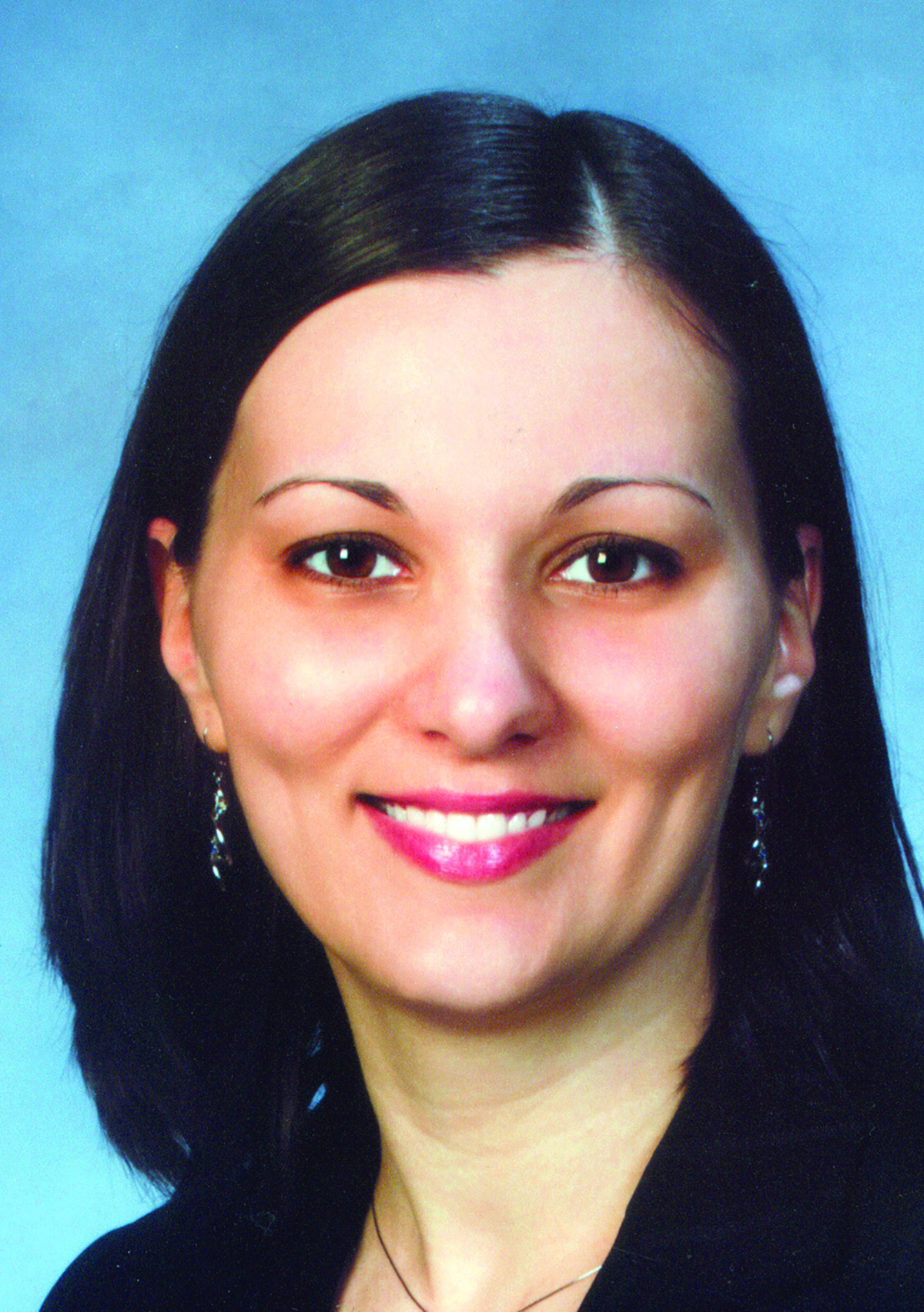 Glens Falls National
Bank and Trust Co.
promoted Alina Kindron to investment
officer.
Kindron will
manage investment
portfolios for personal
trusts, individuals, and
charitable/employee
benefit accounts. She
joined the bank in 2007 and most recently served
as an investment associate.
Kindron has a bachelor's degree in economics
and finance from the Academy of Economic
Studies in Bucharest, as well as a degree in portfolio
management from the New York Institute of
Finance.
* * *
PrimeLink announced the hiring of Erik
Amaliksen as its director of internet services.
Amaliksen brings 20 years of diverse experience
to the company including systems administration,
project management, and IT operations to the
well-known telecommunications company.
He was most recently the technical project
manager for the Vermont Telecommunication
Authority. Previously, Amaliksen held the position
of network engineering manager for the state of
Vermont. He attended the business management
program at Salem State University, is a U.S. Army
veteran, and is a graduate of the University of
Vermont.
In the role of director of internet services,
Amaliksen will be responsible for managing
the day-to-day operation of the technical team
responsible for the provisioning and maintenance
of internet service, as well as the oversight of
the internal network infrastructure, including
tracking work orders, network monitoring, and
hardware upgrades.
* * *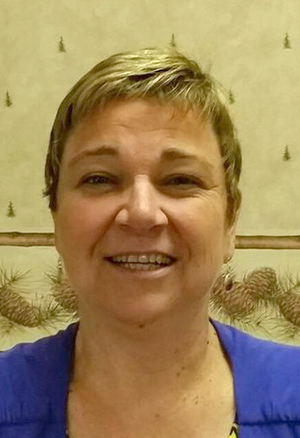 The Lake George
Regional Chamber of
Commerce and CVB Inc.
hired Kim Saheim of
Hadley as membership
and advertising sales
director.
Saheim will be
responsible for the
evaluation of the
chamber's dues
structure, membership collateral and recruiting
efforts to grow the chamber's membership. She
will also be responsible for advertising sales
opportunities in the chamber's annual Four Season
Guidebook, internet sales and brochure display
sales at the chamber's information centers, located
in the village of Lake George, the I-87 New York
state rest area between Exits 17 and 18 and the
Fairhaven Center in Fairhaven, Vt.
Saheim has more than 20 years of experience
in the hospitality industry and spent the last two
and a half years at the Queensbury Hotel. Prior
to that, she was an independent agent, business
owner for Aflac and group sales manager for
the Fort William Henry Resort and Conference
Center. Saheim has a bachelor of arts degree in
mass communications from SUNY Plattsburgh.
* * *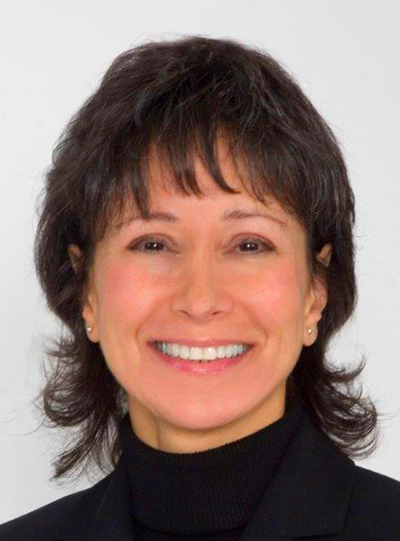 Morgan Stanley
announced that Elise
Shartsis has moved
from the Morgan Stanley
Wealth Management
office in Greenwich, Ct.,
to the office in Glens Falls
at 20 Maple St.
Shartsis is a family
wealth director, senior
investment management consultant and financial advisor that has been in
the Greenwich office for 26 years.
She advises and manages money for high
net worth families and corporations. Elise was
named a top wealth manager in Westchester and
Connecticut by Five Star Management in 2013,
2014 and 2015. She co-presents a course on Insider
Trading to attorneys and executives which has
been accredited by the NYS CLE Board.
She is active in domestic and international
charities and was appointed by the Westchester
District Attorney to a special Task Force focusing
on animal cruelty prevention in the county. She
is presently doing research for a book concerning
successful women in business.
* * *
Elizabeth Parsons of Hudson Falls, director of
human resources at Fort Hudson Health System,
achieved certification as a Senior Professional in
Human Resources (SPHR).
The senior professional in human resources
certification is recognized as a professionally
relevant credential for those who have mastered
the strategic and policy-making aspects of HR
management in the United States. It is designed
for the HR professional who plans, rather than
implements, HR policy, has ultimate accountability
in the HR department, has breadth and depth of
knowledge in all HR disciplines and understands
the business beyond the HR function and
influences the overall organization.
Parsons has been the director of human
resources at Fort Hudson Health System since
April 2013. She oversees all aspects of human
resource areas, including employee compensation
and benefits, payroll, labor relations and workers
compensation for over 500 employees. She has
her master's degree from Endicott College in
organizational management.
* * *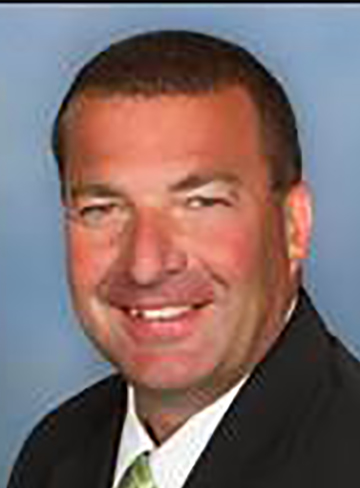 McPhillips Insurance Agency appointed
Anthony Metivier as an account executive for
Warren, Washington and
Saratoga counties.
Metivier will focus
on developing new
business and meeting
the insurance needs of
existing customers in the
tri-county area.
He joins the agency
with more than 20
years of experience in
insurance and business development, including
most recently for Safeco Insurance, a Liberty
Mutual Co.
He has a bachelor's degree in economics and
finance from Bentley University. Active in his
community, he serves on the Queensbury Town
Council and is president of the Ski West Mountain
Education Foundation.
* * *
Hudson Headwaters Health Network hired
Tom Lyons for the newly created position of
director of network development.
Lyons comes to Hudson Headwaters with
nearly 20 years of management experience in
health-related services.
Lyons will focus on patient and community
engagement.
Lyons is active in the community, having
served as board member and board chairman of
the Tri-County United Way, is active in the Glens
Falls Rotary organization, was named in the top
"40 Under 40" regional recognition list, and has
recently joined the board of the Family YMCA of
the Glens Falls Area.
* * *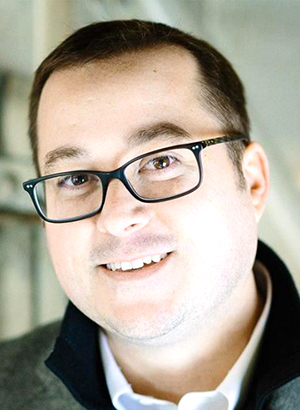 The Hyde Collection hired William Belcher,
an experienced development and communications
professional, author, and teacher, as its first director
of external affairs. In this new position,
Belcher, of Greenwich, will manage The Hyde's
fundraising and marketing efforts.
Belcher previously
worked for The Hyde as
a grant writer from 2002
to 2006. Most recently,
he served as the director
of development at the
Massachusetts Museum
of Contemporary Art
(MASS MoCA), where
he managed the massive
museum complex's
fundraising operations and coordinated its Phase
III $55 million capital campaign.
Before joining MASS MoCA, he served as the
senior director of corporate, government and
foundation relations for The Sage Colleges in
Troy and Albany. He is currently on the board of
directors of Caffe Lena in Saratoga Springs.
Belcher earned a bachelor's degree in English
and theater arts from Hartwick College in Oneonta,
and an M.F.A. in creative writing from Goddard
College in Plainfield, Vt. His first book, "Lay Down
Your Weary Tune," published by Other Press and
distributed by Penguin Random House, will be
released in January 2016.
* * *
AHI (Adirondack
Health Institute)
announced the
promotion of two people
and the hiring of four
new staff members.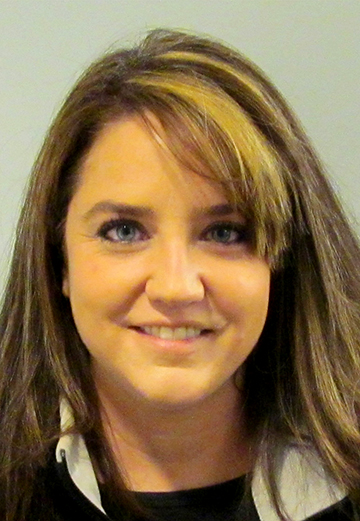 Ann Pepe was
promoted to contracts
manager. Pepe, who has
held various finance
positions at AHI since
joining the organization in 2000, will be responsible
for overall administration of the organization's
contracts and contractual relationships.
She will coordinate internal and external
resources to negotiate and execute contracts.
She is also accountable for risk assessment and
mitigation, and use contract management tools
to facilitate workflow, communication, contract
status and a complete contract database. Her role
also will encompass ongoing compliance with
contractual obligations and related reporting and
monitoring.
Pepe earned a bachelor of science
degree in accounting from SUNY Plattsburgh.
Elizabeth "Betsey"
Towne was promoted
to the position of project
manager. Formerly
program coordinator for
AHI's Health Insurance
Enrollment Assistance
Services and Education
(EASE) program, Towne
joined the organization
in 2013.
Towne will be responsible for managing
innovative health care redesign projects
undertaken by a network of providers and
community-based partners spread across a ninecounty
region. She will also develop and monitor
work plans, utilize project management systems
to track and report project progress, monitor
project implementation, identify risks, and develop
strategies to mitigate them.
Towne earned a bachelor of arts degree in
English from Siena College.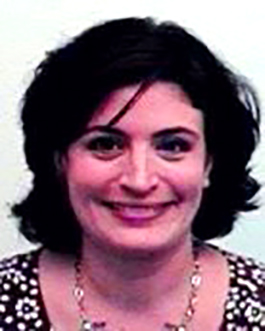 Jessica Chanese joins AHI as community
engagement manager.
Prior to joining AHI,
she served as an
administ rator for
Adirondack Manor
Adult Home and
Assisted Living Facility
in Queensbury.
Chanese will be
response for building
and overseeing a
new program focusing on direct patient and
community engagement and activation. She
will also be responsible for achieving program
deliverables, monitoring budgets and supervising
staff. Chanese earned a bachelor of arts degree in
human services from SUNY Empire State College.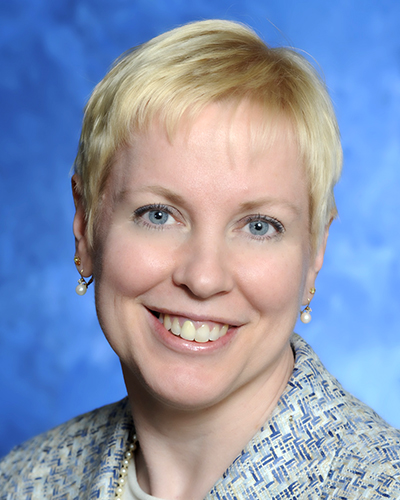 Rachel Hajos joins AHI as director, health
system development. Prior to joining AHI, she
worked for the Healthcare Association of New
York State (HANYS) in Rensselaer in a number
of roles from 1995-2014, most recently senior
administrator for the Healthcare Educational and Research Fund.
Hajos, together with
the Senior Management
Team, will develop a
strategic vision for
AHI's Health System
Transformation services.
She will contribute
to the development
of a strategic
communications plan
and oversee the execution of key aspects of the
plan. In addition, she will establish and lead the
Project Management Team, which is currently
growing to support the Delivery System Reform
Incentive Payment (DSRIP) initiative.
Hajos earned a master of science degree in
health services administration from Russell Sage
College, and a Bachelor of Science degree in public
relations from Utica College of Syracuse University.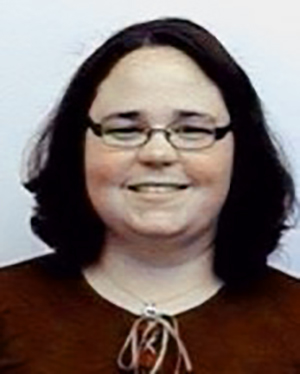 Alicia Sirk joins
AHI as compliance
coordinator. Prior to
joining AHI, she served
as community events
director for Turnpike
Wesleyan Church in
Plattsburgh.
Sirk will coordinate
the development and
implementation of the
organization's compliance program. She will
assist in improving the organization's efficiency
and quality of services in order to reduce its
vulnerability to fraud, waste and abuse, such as
conducting periodic audits, developing effective
lines of communication on compliance issues,
and preparing, maintaining, implementing, and
disseminating written practice standards and
procedures.
Sirk earned a master of arts degree, summa
cum laude, in liberal studies with a concentration
in total quality management from SUNY
Plattsburgh, aand bachelor of arts degrees, magna
cum laude, in government, speech and theatre
(communications), and music from St. Lawrence
University.
Lyndsey Stoller joins AHI as accounts receivable
specialist. Prior to joining AHI, she served as an
ERA processor/payments representative for the
Cash Management Team at McKesson Corp. in
Queensbury.
She will be responsible for invoicing for AHI
services, program invoicing and other similar
processes such as Medicaid billing, including
collection efforts. Stoller earned a bachelor of
science degree with honors in sociology from
SUNY Oneonta and an associate's degree, cum
laude, in liberal arts, humanities and social sciences
from SUNY Adirondack.
* * *
Kyle Gannon, former
principal of Queensbury
Elementary School, was
appointed the assistant
superintendent for
instruction for the
Queensbury Union
Free School District.
Gannon replaces Deputy
Superintendent Theresa
Middleton.
Gannon will continue to fill his responsibilities
as elementary principal while also devoting extra
time to becoming familiar with his future role as
assistant superintendent for instruction. In that
position, he will provide educational leadership
and oversight for the district's instructional
program in grades K-12.
He will also fill a variety of other duties, including
coordinating state and district assessments,
overseeing the professional development of
instructional staff, coordinating the evaluation of
instructional staff and tenure appointments, and
overseeing grant writing and budgetary matters
related to the instructional program.
Gannon led several instructional initiatives
along the way, including the implementation of
team teaching in third grade. Previously, he spent
eight years as principal at William H. Barton
Intermediate School. He was also an assistant
principal with the Glens Falls City School District
from 2004 to 2006. Prior to that, he spent more than
seven years as a teacher in Queensbury schools,
at various grade levels, while also coaching tennis
and football.