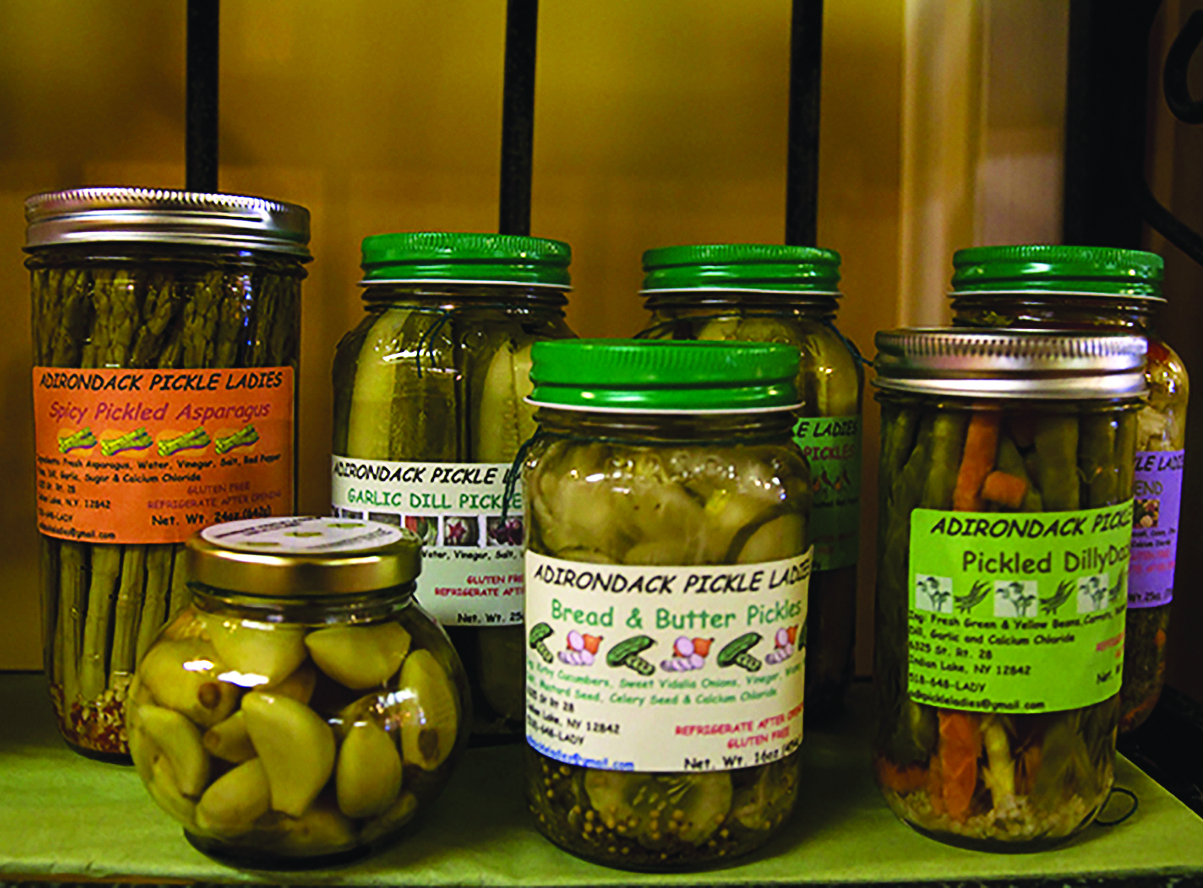 BY LIZ WITBECK
Lake George Olive Oil is scheduled to open
a second location in Glens Falls at the end of
October. The company was founded in Lake
George, and their Canada Street location there
still remains open.
The new location, at 179 Glen St., will help the
business to better accommodate their customers
who live in the area, the ownership said.
"About 60 percent of our customers come
from the Glens Falls area," said Carmella
Mastrantoni, owner of the company along with
husband, Robert.
"We have a lot of customers from the Glens
Falls area, especially nurses who work at the
hospital," she said. "We thought it would be great
if we could open a second location."
Another reason the Mastrantonis were
interested in setting up a second location
was the fact that Lake George is a seasonal
community. Lake George Olive Oil is one of the
few businesses in the business section of the
village that stays open year round, seven days
a week. A second location gives the company
access to more business.
The Glens Falls store will offer cooking classes,
where customers can come in and learn recipes
to showcase the brilliant flavors of their olive
oils. The store will also feature gift baskets,
wedding favors, and more.
Mastrantoni will be at the new location
every day to assist customers and answer any
questions.
The olive oil that Lake George Olive Oil
offers is 100 percent pure and organic, said
Mastrantoni. It is between six months and one
year old, so it is fresh compared to many other
olive oils.
The Mastrantonis said they source it from
a supplier in California who is dedicated to
providing only the purest olive oils.
She said olive oil has health benefits which
make it a great choice for adding to a diet. Olive
oil has been linked to be beneficial to heart
health, diabetes, brain health and more.
The Mastrantonis are regular users of olive oil,
since they have been in the restaurant business
for several years. One simple recipe Mastrantoni
suggests is taking rice and drizzling it with their
Tuscan herb olive oil and fresh parmesan cheese
for an elegant yet simple side dish.
Robert Mastrantoni opened Capri Pizza in
Lake George in 1974. They have been operating
Mezzaluna together since 2008.
"I'm looking forward to being part of the
Glens Falls community. It's going to be a
wonderful experience for all of us. Everything
that the community does is the direction that
we want to go in," said Mastrantoni.
The location will be open from 11 a.m. to
7 p.m., Sunday through Saturday. For more
information, contact 668-0363.