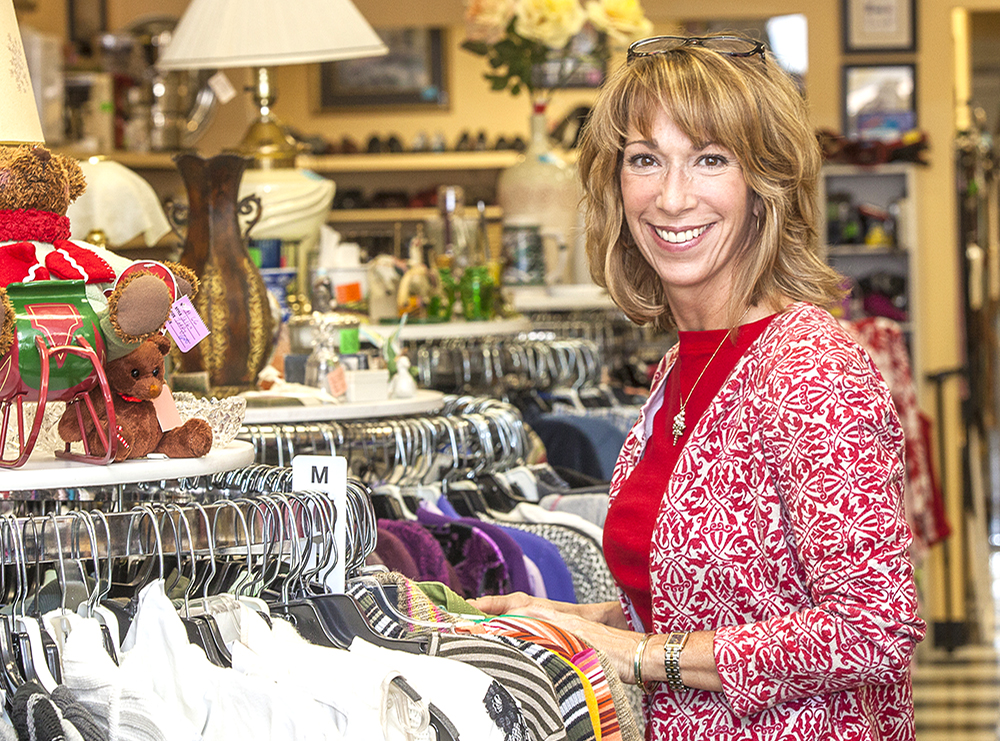 BY LIZ WITBECK
Leslie Marciano has been working at The Bargain Box consignment store since she was
a little girl.
She is now the newest owner of The Bargain
Box consignment store, a business that has
remained in her family since 1973.
"I started working here when I was nine years
old, helping my aunt," she said. "When I was a
teenager I started working more hours each week.
I have always loved this store."
The Bargain Box is located at 110 Main St. in
South Glens Falls. Marciano's aunt purchased
the store from another owner some 42 years ago.
"She had it for 35 years before retiring. Then
she sold it to her brother. He passed away and his
wife took it over. My aunt decided to retire and
she passed it along to me," said Marciano.
Previously the store was located on Route 50
in Ballston Spa.
"My aunt moved the store so she could be
closer to family that lived in Glens Falls," she said.
The store is approximately 2,000 square feet
in size and has a variety of items for sale on
consignment. There is an extensive assortment
of women's clothing and jewelry, men's clothing,
and home goods such as lamps, clocks, and more.
There are also knickknacks, pillows, blankets
and bedding, books, movies and holiday season
items.
Marciano said that The Bargain Box carries a
variety of winter clothing, such as snow pants
and skiing clothes, as well as ice skates and other
winter exercise gear.
The Bargain Box does not stock large pieces of
furniture such as couches, according to Marciano.
"Our pricing is very reasonable," said Marciano.
"The atmosphere is pleasant here. It's easy
to find what you are looking for and easy to
browse around. A lot of people come in with a
specific idea of what they need and they find it."
Marciano feels that interaction with the customers
are the best part of working at her store.
"I love the people. I love seeing them come
in and hearing their enthusiasm when they see
something that pleases them," she said.
The Bargain holds
weekly sales.
It is open Tuesday through Saturday from 10
a.m. to 6 p.m. and Sunday from noon to 4 p.m.
It is closed on Monday. For more information,
call 761-6848.