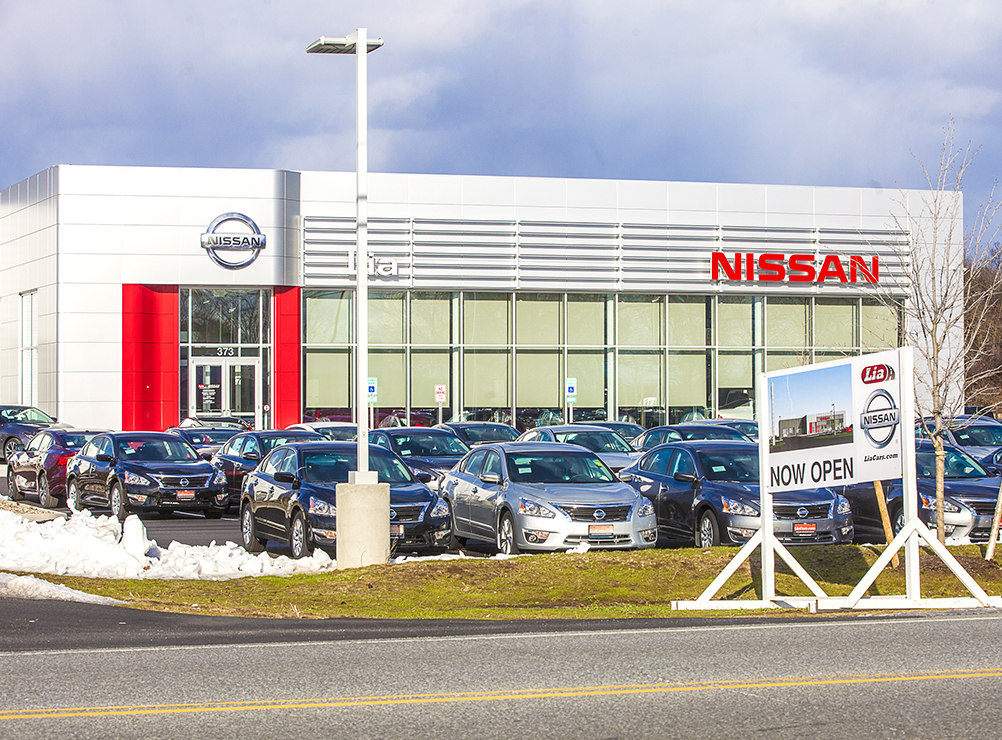 BY JENNIFER FARNSWORTH
Lia Nissan opened its new 16,365-square-foot facility at 373 Dix Ave. in Glens Falls last month. A grand opening is planned for late February or early March, according to Lia Group co-owner Michael Lia.
"So far, everything has been great and we have been really well received," said Lia.
Lia said they decided to expand into Glens Falls region because of a geographic gap in the area. He said they looked to see what was beyond Saratoga Springs, realizing Nissan was missing.
"Every other major franchise is in the area. We are now able to fill that void for Nissan," said Lia.
As the Lia Group's 19th dealership overall and their ninth location in Capital Region, the Glens Falls-Queensbury location employs about 40 people. Lia said they were able to transfer some employees to the new location.
"The facility is finished and has exceeded our expectations. The new Nissan showroom features a new design, express service and a drive-in service bay to enhance our customer's experience. We understand everyone is busy. We strive to offer our customers top amenities and convenience, including express service and online appointment scheduling," said Lia.
Lia Nissan has a full vehicle service department in addition to sales of both new and used vehicles, including commercial vehicles such as trucks and vans. The sales department is open Monday through Thursday 9 a.m. to 8 p.m,. Friday and Saturday from 9 a.m. to 6 p.m. The service and parts departments is open Monday through Friday from 8 a.m. to 5 p.m. and on Saturday from 8 a.m. to 4 p.m.
Lia is a family owned and operated company that employs approximately 900 people. Other manufacturers include Honda, Toyota, Scion, Hyundai, Infiniti, Volkswagen, Chrysler, Jeep, Dodge and Ram.
For more information, visit www.lianissangf.com or call 681-3800.