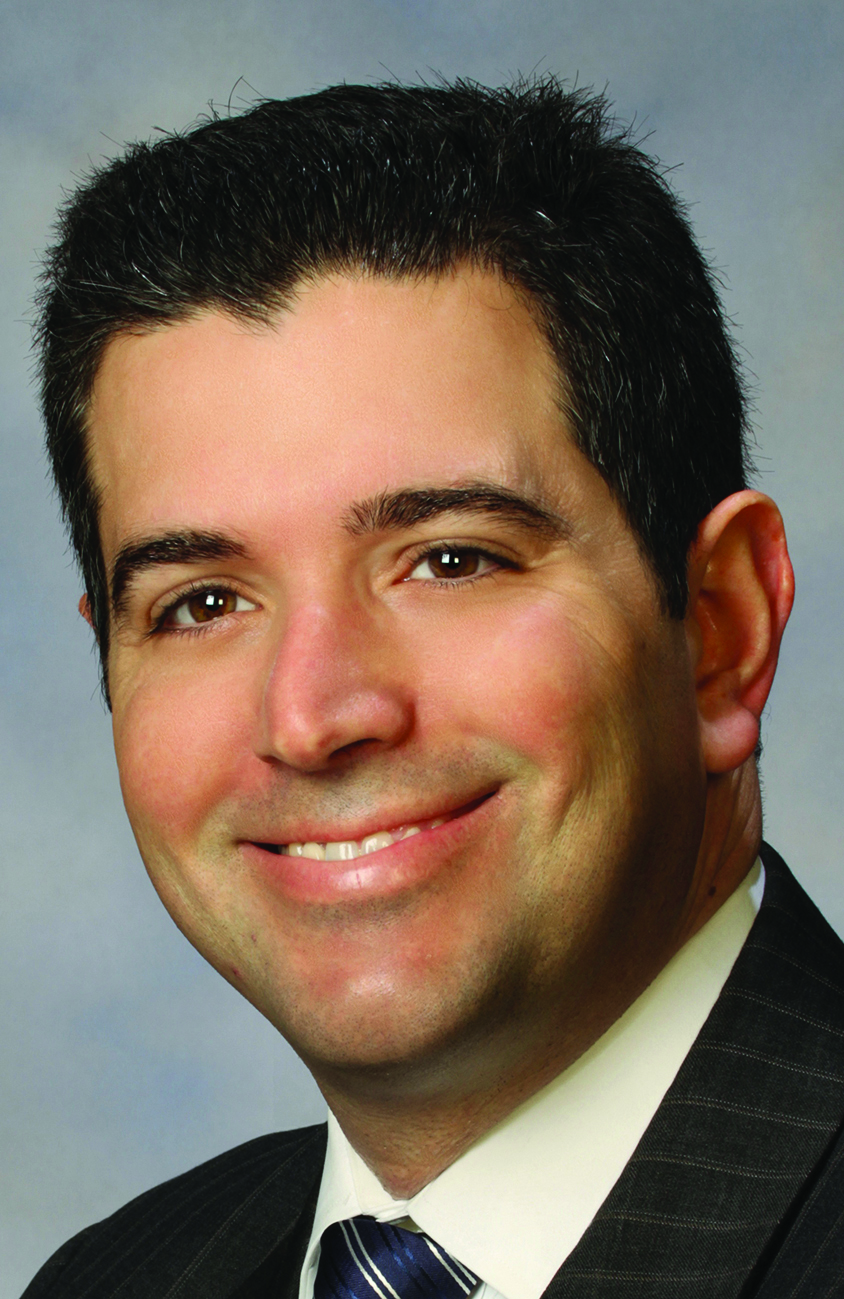 By Liz Witbeck
Information–and getting it out to clients–is the name of the game for asset managers.
"The amount of information and how quickly and easily it's accessible," both to professional managers and to their clients, is the greatest change Mickey Orta, senior vice president for wealth management at Glens Falls National Bank, has seen in his field in recent years, he said.
In addition to annual face-to-face reviews of accounts, he feeds his clients a steady diet of information on the bank's website, by email and traditional mail, along with their electronic bank statements.
"Touching the client" is the trade's term for it, he said. He realizes if he doesn't get that information out there, the competition will.
Mike Durand, senior vice president for Key Private Banking at KeyBank, agrees.
"I tend to reach out and communicate with my clients on a fairly regular basis," he said, sending them information about their individual accounts, as well as business news and information about anything interesting that may affect their financial lives.
Technology, especially computer-based systems, makes the information sharing faster and easier, Orta noted. It has also had a profound effect on how he does his work.
He recalled that, 18 years ago, when he was just starting out, he would write down information about a trade on a piece of paper and then telephone it in to a broker. Today, he enters the information directly into the exchange's system and sees it executed within seconds.
In addition to greater speed and accuracy, he said, "commission rates are way down."
"Technology has certainly impacted," the business, Durand said. "But the core business model really hasn't changed that much. We look to focus on the needs of our clients" and treat each portfolio individually. His aim is to put together a long-term plan for each client and to emphasize that day-to-day fluctuations in the market don't affect them. He also noted that markets move up and down, and not always in response to the news.
Durand feels that if he frequently communicates with clients–by telephone, by email, and by other means–"they realize we're watching the shop for them."
His department manages 40 to 50 "relationships," mostly individuals and families but also some endowments, trusts and foundations. Other parts of KeyBank manage pensions and other types of investment accounts.
He has clients all over the country, most of them in the Capital Region, including Glens Falls.
Orta's department manages about 1,800 accounts, comprising $1.2 billion in assets, he estimated, on behalf of "sister banks" Glens Falls National Bank and Saratoga National Bank, operating as Arrow Financial Group. The banks serve a geographical area ranging as far south as Troy and as far north as Plattsburgh and including Washington and Warren counties.
Unlike many asset managers who work strictly on a fee basis, Glens Falls National Bank also sells proprietary investment funds, one for stocks and one for bonds, as North Country Funds.
Jim Amell, a certified public accountant and director of the Marvin & Co. office in Queensbury, said that although his company does not do money management for clients, he sees some of the outcomes.
"We are the bearers of bad news" when clients accrue taxable income, he noted. Seven or eight years ago, when the market declined, so did income tax liabilities, he said. Now that prices are up and investors are selling to lock in some of their gains, clients are faced with capital gains taxes.
He noted that clients are looking more to index funds in order to save on fees and commissions but, he noted, money managers are professionals who can provide clarity and assurance.