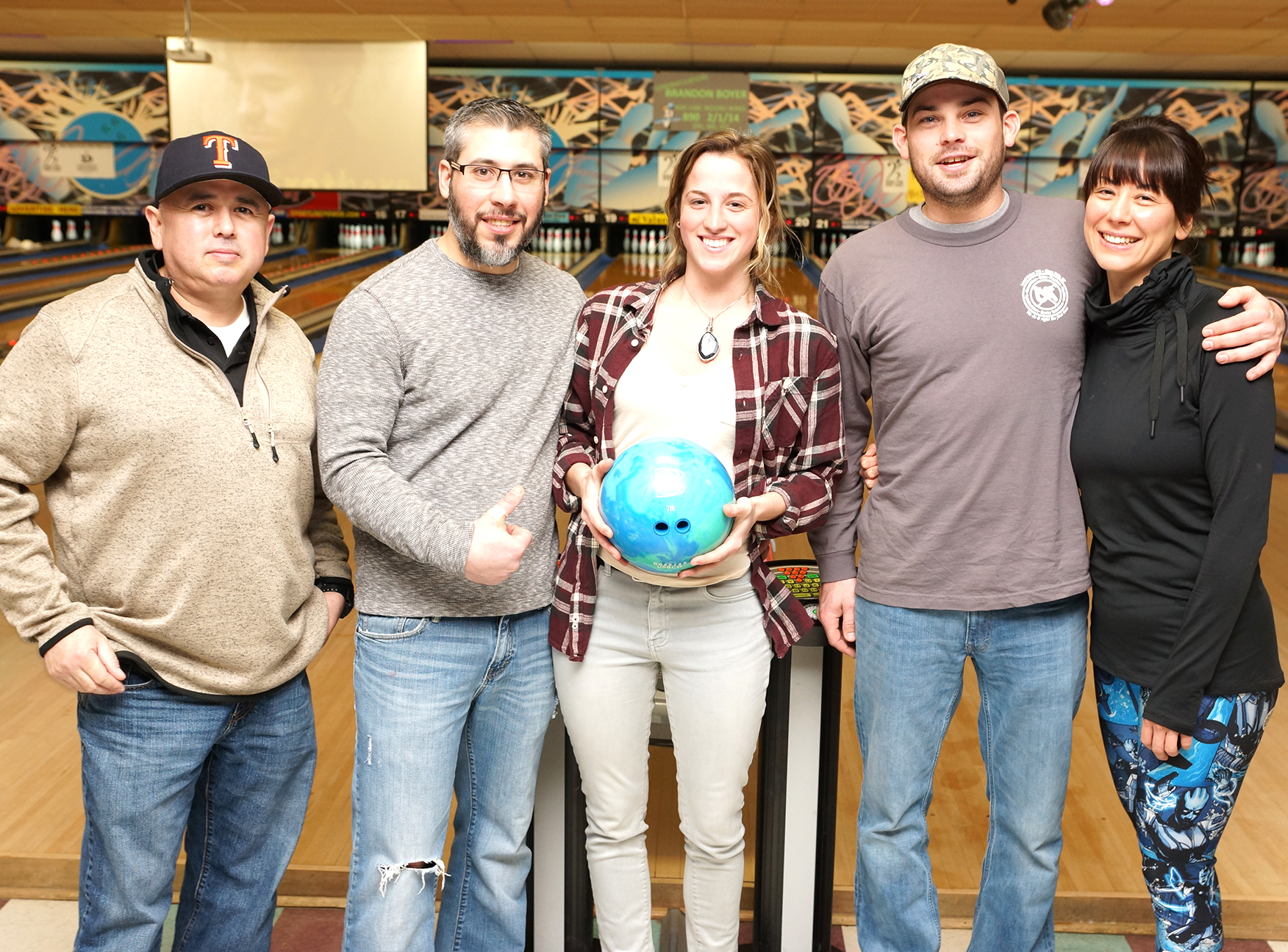 For 30 years, businesses, organizations, schools and individuals in the greater Glens Falls region have supported Big Brothers Big Sisters of the Southern Adirondacks' annual fundraising event, Bowl For Kids' Sake.
"Last year, 62 businesses sponsored the event, 550 people bowled on 92 teams, collectively raising $92,500," said Lisa Balschunat, fund development coordinator. "This year, we're aiming for $100,000 because the need for mentoring at-risk children in our community is great, and some of our agency's perennial grant dollars have decreased. We need to fill in that gap."
Bowl For Kids' Sake 2016 is set for March 13, 19 and 20 at Kingpin's Alley Fun Center, 166 Saratoga Ave., Route 9, in South Glens Falls.
Over the past decade, the three-day annual event has averaged $73,000, representing a third of the agency's past budgets.
"If we crest $100,000 this year, we can expand our reach to serve more kids who need us," she said. "Over the years, CR Bard, Davidson Brothers, Hannaford, the Log Jam, Kiwanis, Regional Radio Group, Rotary and Stewart's Shops have been huge supporters of this event."
Last year, the CR Bard teams raised $8,000; Davidson's raised $16,000; the Log Jam, $6,400, and Kiwanis and Rotary, collectively raised $11,200, said Balschunat.
She said a 2015 national survey said 77 percent of children in Big Brothers Big Sisters mentoring programs reported doing better in school. Sixty-five percent agreed the program helped them reach a higher level of education and 52 percent agreed it kept them from dropping out of high school.
To be an event sponsor, bowler, event volunteer, or to donate go to creatingmagic.org/bowl, or contact the Big Brother Big Sisters office at 14 West Notre Dame St. Advanced registration is required. To reserve a bowling lane for one of the five available sessions, call Balschunat at 798-1010, ext. 301.
Big Brothers Big Sisters of the Southern Adirondacks, now in its 41st year, presently serves 210 children who face adversity in Warren, Washington and northern Saratoga counties.