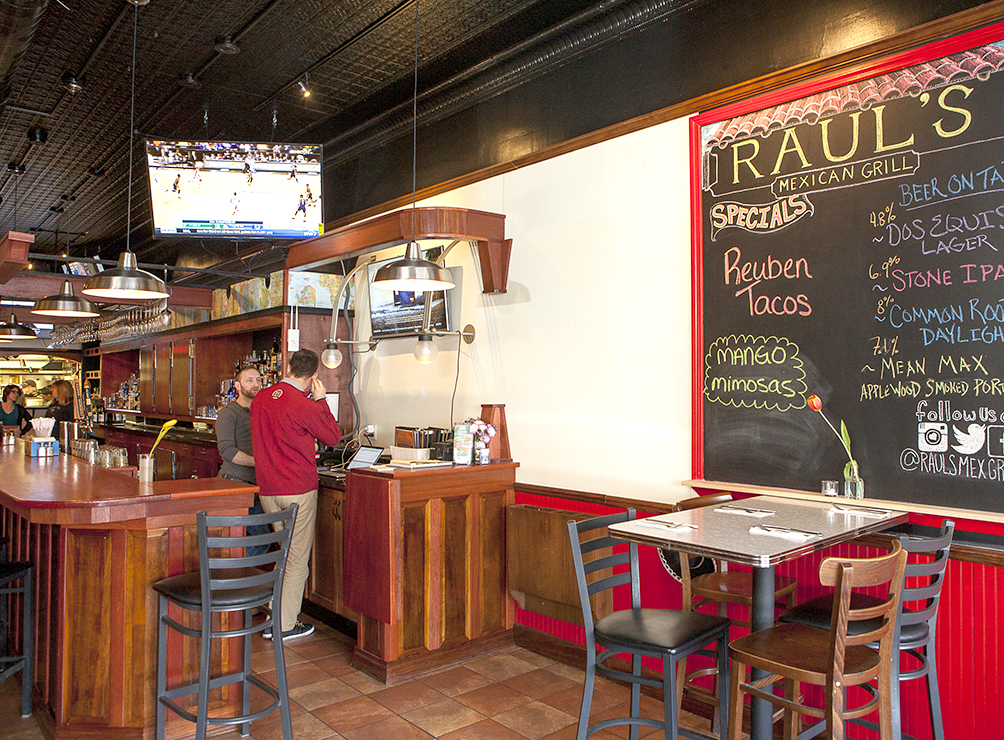 By Jennifer Farnsworth
The move to next door is proving to be a very successful one for Raul's Mexican Grill in Glens Falls.
Owner Russell Porreca said his nine years at 162 Glen St. allowed for him to build a strong circle of faithful patrons. Moving next door to 164 Glen St. and increasing his square footage by over 1,400 square feet has not only made customers happy, but given Raul's the capability to continue to grow the business.
"We are now able to have a full service bar, and a lot more seating options. The reception has just been great," said Porreca.
Porreca said the new location has a full basement, room for over 20 additional seats outside, and the capability of to serve more options on the menu. Porreca said tan increase in business was seen almost immediately, causing him to double his amount of employees from six to 12.
"Without any advertising at all, the reception to the new location was stellar," said Porreca.
Raul's prides itself on being able to serve authentic Mexican food that is healthy. They have vegan and vegetarian options, and everything is made from scratch, including sauces, and drink mixed.
"We do not use packaged anything. Everything is fresh and homemade," said Porreca.
The new location was updated just five years ago and Porreca said it was completely ready to go. Porreca said the building is so impressive that he hired the previous owner to renovate the old Raul's.
Plans are in the works to turn that location into Porreca's newest venture, Pollo DiAblo, a restaurant that will specialize in spicy chicken dishes will have more take-out and a small dine-in atmosphere. Porreca said he plans to open Pollo DiAblo in late spring.
Raul's will continue their famous Margaritas on Thursday nights, featuring five different flavors. They are also known for Friday night specials like surf & turf tacos.
Porreca is originally from Hudson and studied culinary arts at the Culinary Institute of America. His experience includes working as a private chef in Connecticut and as a chef in Las Vegas. He credits much of his success to his father, who also worked in the food business.
Raul's Mexican grill is open daily with hours that vary. For more information, visit their website at raulsmexicangrill.com. Its phone number is 761-1180.