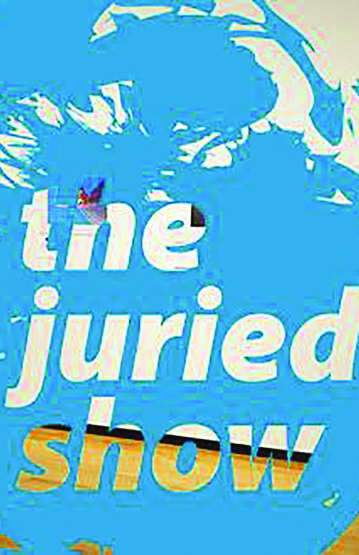 A total of 80 area high school art students were recognized in April during a special awards ceremony at the Hyde Collection in Glens Falls.
From more than 900 entries, the jurors selected 101 works to highlight at the 25th anniversary of the High School Juried Show at the museum.
The annual exhibition is a well-known showcase of local high school art students' talent and creativity. The format allows participating students to experience the preparation, submission, and jurying process, which is critical to artistic development, museum officials said. The young artists that entered the 2016 juried competition hailed from 15 area schools districts in the counties of Warren, Washington, Saratoga, and Essex.
Over 300 individuals attended the kick-off event and awards show including students, teachers, families, and guests.
Six artists won top prizes for their work in the exhibition, which is supported by Dr. Vincent and Milly Koh, the Hyde's Charles R. Wood Exhibition Fund, and the state Council on the Arts. Best in Show, chosen by Hyde Director Erin Coe, was presented to James Morrison of Cambridge High School for "Rick," a mixed media, 3D piece.
The Curator's Choice, selected by the Hyde's Curator Jonathan Canning, was awarded to Ethan Ballard of Queensbury High School for "L'aube dans le foret," a glazed ceramic, 3D work.
Also, this year Erin Coe awarded the Director's Choice in memory of Judge J. Timothy Breen, a Warren County Family Court judge who passed away in January. Breen was an advocate for families and children, a former Hyde trustee, and a longtime supporter of the local arts scene. "Cannon Beach," a photograph by Ericka Wadleigh of Queensbury High School received the award.
The Jurors' Awards were given to Evan Serviss of Argyle High School for "Tree Cocoon" (mixed media, 3D), Amanda Lewis of Glens Falls High School for "Autumn Essence" (photograph), and Jude Daigneault of South Glens Falls High School for "Hey Jude" (colored pencil drawing).
This year's jurors were Chris Walton, Eric Hotaling, and Frank Vurraro.
The Hyde Collection is one of the Northeast's exceptional small art museums with distinguished collections of European and American art, and modern and contemporary art. Its permanent collection of nearly 4,000 works spans centuries and consists of paintings, drawings, graphics, sculpture, furniture, and decorative arts.
The core collection, acquired by Museum founders Louis and Charlotte Hyde, includes works by such artists as Sandro Botticelli, El Greco, Rembrandt, Peter Paul Rubens, Edgar Degas, Georges Seurat, Pablo Picasso, and more.
The Hyde Collection presents changing exhibitions in its three galleries, as well as lectures, cultural events, family activities, and school programming in its modern museum complex and historic house at 161 Warren St., Glens Falls.