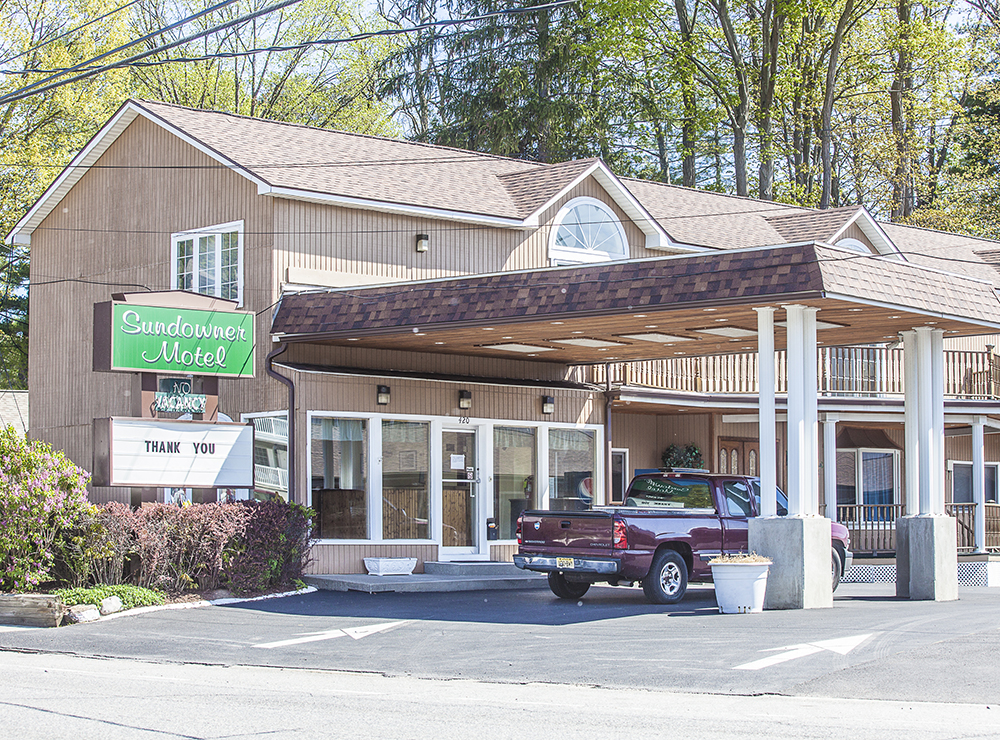 By Jill Nagy
The Sundowner Motel on Lake George has new owners but they don't plan any big changes.
"We want to make the transition as seamless as possible," said Robert Gregor who, along with his wife, Nerisha, bought the property at 420 Canada Street for $3.5 million. They closed on the sale April 15 and planned to open for the season on May 13.
"The previous owners left it in great shape. They did a phenomenal job," he added.
The Gregors also own the nearby Montreal Motel and Gregor sees the larger, more upscale Sundowner, which has lake front, as complementing the Montreal.
The Sundowner has 60 rooms. The property includes a private beach on Lake George, a heated swimming pool and a fleet of kayaks and rowboats. And, Gregor pointed out, it is only seconds from the village.
The Gregors have owned the Montreal Motel, located just a short distance away on Lake Avenue, since 2011. They have seen steady growth, with more and more repeat business. He said his Christmas card list–"the greatest marketing tool we have"–has grown to 400 people,each of whom gets a personalized card.
Previously, they purchased a hotel near the Sugarloaf ski area in Maine, the Herbert Grand Hotel, The hotel did not suit the couple, and the mild winter weather, with little snow, did not help things.
"The leisure market is really driven by the weather," he said.
Former Sundowner owners Jeff and Anna Rougeau owned the motel for about 10 years and had been in the hotel business since the 1970s.
Gregor, "a Jersey boy," he said, has degrees in hotel administration and law, both from Cornell University, and is in the process of winding down a mergers and acquisitions practice in New York City.
He said he "won't be rich" as a motel keeper, but expects to have a comfortable income, enough to put his children through college and retire. In the meantime, he relishes becoming part of a community and being able to take an active role in raising his two young sons.
"That's the fun of what we do here. That's the fun of Lake George," he exulted.
His wife is also an attorney, with a degree from Albany Law School, but with two children and two motels to look after, she is not actively practicing law.
In the five years he and his family have lived in Lake George, Gregor said he has seen changes. When they first moved to the area, Canada Street was deserted and pitch dark at night. Nobody was around, except during the summer months.
Now, the street is busy and some businesses are open all year. He sees the tourist season expanding slowly "from the edges," with things opening a little earlier in the year and closing a little later. "I do see it happening," he said.
The Sundowner website is www.sundownermotel.com. The Montreal Hotel website is www.lakegeorgemotelmontreal.com.