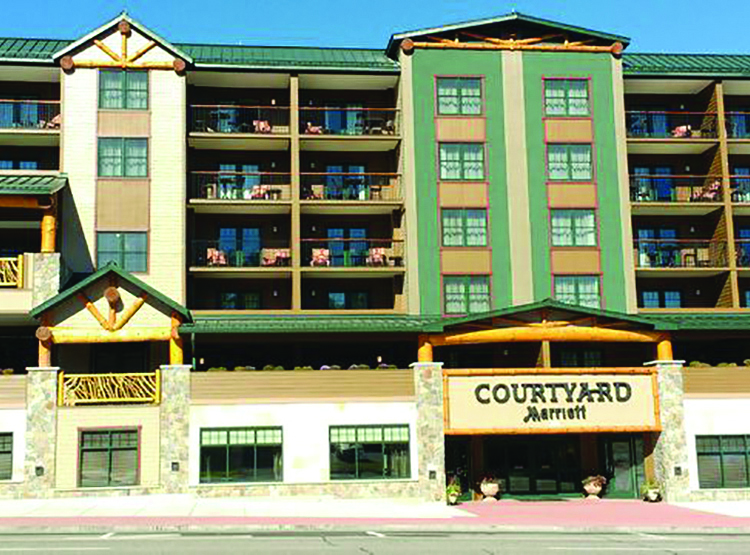 By Maureen Werther
People are working hard these days to change the perception of Lake George from its longtime image as a summer resort to one of a vibrant year-round destination. Some of those people have been movers and shakers in the region. Others are newer to the area, opening new businesses, renovating or expanding existing businesses.
Michael Consuelo, executive director of the Lake George Chamber of Commerce, has been working for a decade within the village community and with businesses and organizations across Warren County to increase year-round interest in Lake George. The Chamber's initiative, Lake George 365, was launched in September.
"As more people come to ski, snowmobile, ice skate and do other activities, more businesses will be able to remain open throughout the winter months," said Consuelo.
"We have to create more reasons for people to stop here, instead of at another location off the Northway," said Dave Kenny, a real estate developer in the region. "Look at Lake Placid. We believe there is no reason that we shouldn't also be able to attract people here all year long."
Kenny's properties include the Inn at Erlowest, Tea Island Resort, Marine Village Resort and others. He opened the six-story Marriott Courtyard in August on Canada Street in the village in anticipation of an emerging clientele who is looking to experience the rustic authenticity of the Adirondacks, combined with modern amenities and access to dining, entertainment and outdoor activities and events.
Kenny said local businesses must be ready for the next generation of travelers and vacationers.
Hotels and resorts are following suit, renovating existing properties and purchasing others in order to expand their business.
"People are traveling more frequently, they're getting married later and waiting longer to have children," he said. It's not unusual for Millennials from New York City, Boston and Canada to hop in their cars and take a long weekend in the Adirondacks. Lake George is in a position to take advantage of a new generation of customers.
Maureen McGurk, who is Kenny's sister and owner of the Heritage Motel, recently purchased and updated the Admiral Motel on Canada Street in the village. Her family has been operating the resort for 40 years. She agreed with Kenny that, in addition to the people who've spent summer vacations in Lake George for their entire lives, there is also a whole new generation of people coming into the area.
McGurk sees her properties as strictly summer resorts at this point, but she points out the increasing number of hotels and resorts that are already catering to "off season" visitors.
The goal is to enhance the amenities and attractions available to draw that new clientele into the village and surrounding environs.
In the summer, developer Jerry Nudi started construction of a new Holiday Inn Express & Suites motel in Queensbury that is expected to be open in the spring. The motel will be located near Northway Exit 18, on Corinth Road. The four-story building will have 90 rooms, including some suites.
While the region has always drawn crowds for the annual Winter Carnival and the New Year's Day ritual Polar Bear plunge into Lake George, the Chamber and local business owners want people to know that there are other reasons to visit and stay in Lake George once the snow flies.
The proximity of West and Gore Mountains, as well as snowmobiling, cross-country skiing and snow-shoeing trails throughout Warren County, make hotels like the Marriott, the Holiday Inn and the Fort William Henry accommodation options for weekend vacationers, as well as for business groups.
The rapidly-growing number of craft brewers, distillers and artisanal restaurants in and around Warren County also add to the allure of Lake George Village as a choice for a weekend or week-long destination.
Consuelo said he is excited about the Eastern Conference Hockey League All-Star game that will be hosted by Adirondack Thunder and held in the Glens Falls Civic Center on Jan. 18.
"While the game itself will be played in Glens Falls, there are several other events that are going to take place right here in the village on Jan. 17, including a Hall of Fame luncheon during the day, a reception in the evening and other events around the village," said Consuelo.
He said Fort William Henry Hotel is the official headquarters for the ADK Thunder and the All-Star event.
Consuelo said the game will be a perfect opener for the annual Winter Carnival, which is beginning earlier than in past years and will run for an additional two weeks. He said there will be entertainment venues at various locations in the village.
An ice-skating rink is being constructed on Beach Road to enhance activities.
Other changes to the village include the acquisition in 2015 of Shepherd's Cove Restaurant by Albany businessman Peter Spitalny and his son, Jake Spitalny. The Spitalny's made extensive renovations and repairs to the restaurant and the adjacent docks and boardwalk. They renamed it Lake George Beach Club and are poised to greet new and returning customers in time for the Winter Carnival.