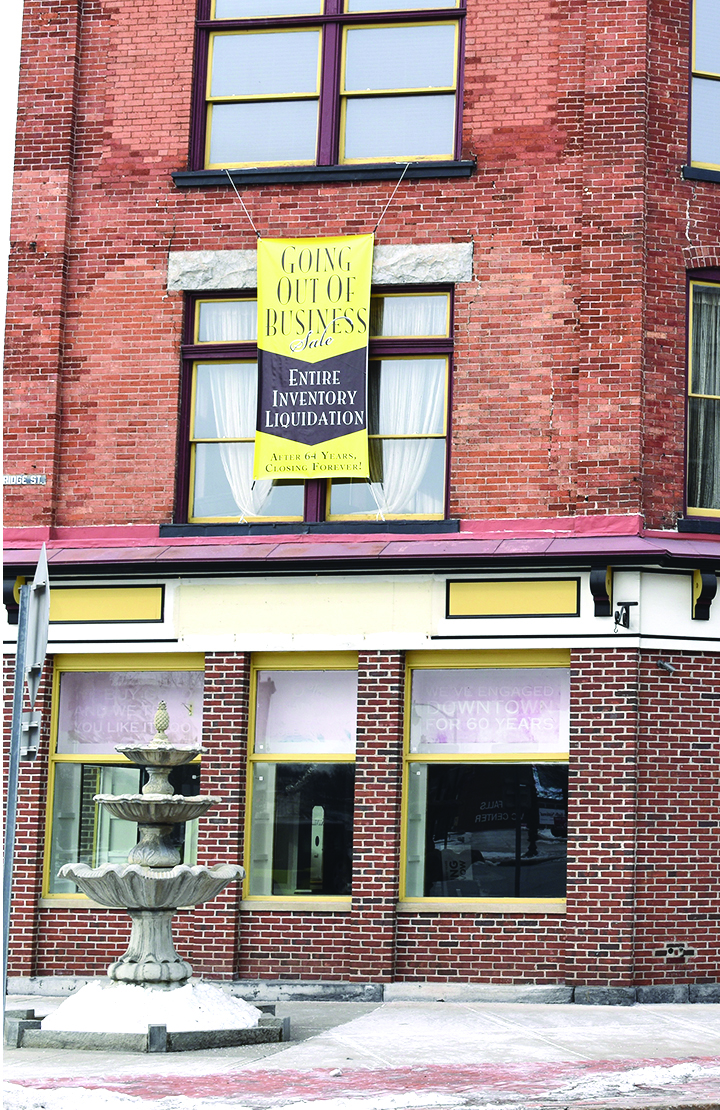 It didn't take long for a new tenant to be found for the downtown Glens Falls location that housed Scoville Jewelers for so many years.
And the new inhabitant will be in the same line of business. Northeastern Fine Jewelry announced on Jan. 5 that it will add to its portfolio in the greater Capital Region with the opening of a new location at 167 Glen St. Glens Falls.
The 2,500-square-foot store is anticipated to open in February, company officials said. Five new employees have been hired to staff the operation.
Chris Scoville and his wife, Debra Vales, are retiring and closed the store after the Christmas holidays. Scoville Jewelers had been in the city since 1952.
The Glens Falls store marks the third Capital Region location for Northeastern Fine Jewelry, which also maintains storefronts on Western Avenue in Albany and Union Street in Schenectady, as well as a downstate location in the historic Diamond District in New York City.
"For more than 30 years, Northeastern Fine Jewelry has served as the benchmark jeweler in the greater Capital Region. We are excited to announce plans to expand our upstate presence with this new location in Glens Falls," said Ray Bleser, owner of Northeastern Fine Jewelry. "The new store will allow us to bring the highest quality of jewelry and our outstanding service to the southern Adirondacks. We look forward to joining the Glens Falls community."
He said the Glens Falls store will offer a wide variety of premier jewelry brands, including Hearts on Fire, Forevermark, Charles Krypell, Tacori, Simon G, Michele, and Phillips House, among others.
Additionally, Northeastern Fine Jewelry will serve as the exclusive retailer within New York of CS Designs, original jewelry designed by Chris Scoville. All customers with Scoville diamond warranties will continue to receive complimentary cleanings and inspections at Northeastern Fine Jewelry.
"Northeastern Fine Jewelry has an excellent reputation within the industry, and is a recognized retail leader throughout the Capital Region. We are thrilled that they will provide our customers with the highest quality items and services, while continuing the tradition of a family-owned jeweler at our former location," said Scoville. "We are confident that Northeastern Fine Jewelry will be a tremendous addition to downtown Glens Falls, and look forward to welcoming them to the community."
The new Glens Falls location will be open six days a week, 10 a.m. to 6 p.m. Monday, Tuesday, Wednesday and Friday; 10 a.m. to 7 p.m. on Thursdays; and 10 a.m. to 4 p.m. on Saturdays.
Founded by Bleser in 1980, Northeastern Fine Jewelry began as the Northeastern Coin Gallery with 1,200 square feet of showroom space on Upper Union Street in Schenectady. Five years later, Bleser turned his focus to fine jewelry and rebranded the business to its current incarnation.
In 2012, Northeastern Fine Jewelry completed a $1.8 million expansion of its flagship store at 1607 Union St. in Schenectady. The project more than doubled the store's showroom space and created additional jobs. The company said a renovation to the Albany location is currently underway, which features an 800-square foot expansion of both the showroom and offices at the store located at 1575 Western Ave. The company currently employs 40 full- and part-time associates.
For more information about Northeastern Fine Jewelry, visit its website www.nefj.com or call 372-3604.