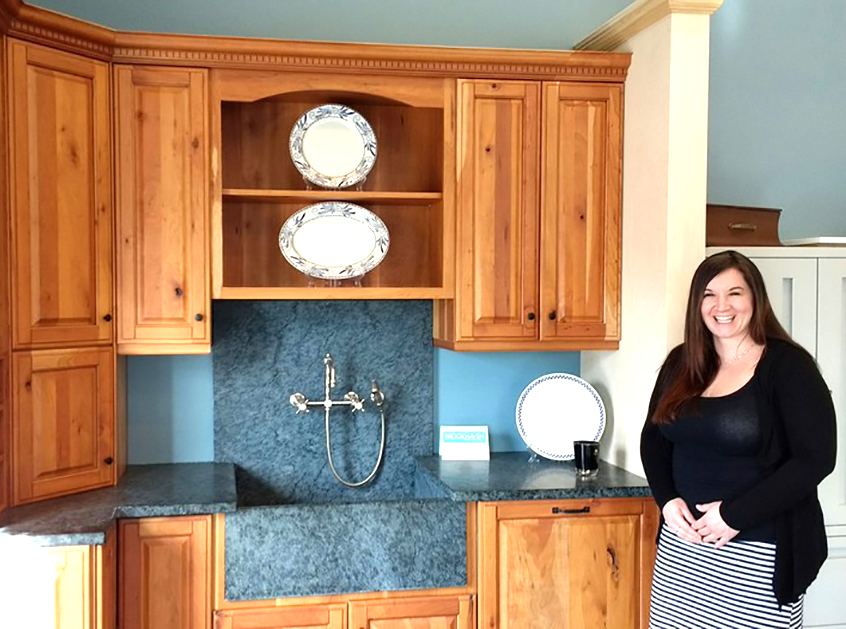 By Liz Witbeck
Columbia Cabinets, founded in 2004 and headquartered in Troy, recently expanded further north, launching two new locations this year in Lake George and Saratoga Springs
Owner Evan Levey and his staff want to ensure home renovation process is everything a family could want when it comes to things like doors, wood, finishes and appliances.
The Lake George showroom at 974 Route 9 will hold a grand opening in March. It had a soft opening late last year.
The Saratoga Springs location opened in January at 489 Broadway. It also had a soft opening late last year.
In addition to Troy, there is also a New York City store.
"As the Capital Region has continued to grow, so has our business," said Levey.
Columbia Cabinets specializes in high-quality, fully customized or semi-customized cabinetry. For the homeowner who is exhausted by going into big box stores and looking at brands that may all look the same, Columbia Cabinets offers something different and individualized.
Each client receives their own designer dedicated to their project. While a client can talk to anybody at the store with questions they may have, their specified designer is responsible for listening to a client's needs, looking for creative solutions to problems and coming up with the right design for the kitchen.
What sets Columbia Cabinets apart from many other businesses is service, said Levey.
"The quality of service that we provide is what makes us unique," he said. "We have the most talented designers anywhere."
Levey said that honesty, professionalism and experience are something important to consider when getting help for remodeling a home.
"If somebody tells you that there is not going to be any issues, run out of there. There is always going to be some sort of issue when we go in. The important part is working with a company that will know exactly how to handle the issue," he said.
"We are ripping apart your home, the place where you feed your family, the place where you do homework with your children. This is something that I take very seriously," he said.
Customers can visit any of the showrooms, see thousands of products and get ideas for customizing their home. One of the ideas that Levey had when creating his showrooms was to create a wall of doors that displays hundreds of the cabinet doors. This display is popular with clients.
Potential customers can receive a free, no-commitment design consultation. For more information, call 283-1700 or visitwww.ccabinet.com.