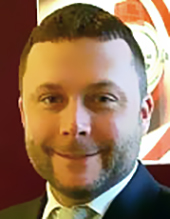 Northeastern Fine Jewelry has named Noah Illinski store manager of the jeweler's new location in Glens Falls.
The company also appointed Jennifer Carusone to the position of sales associate at the store.
Illinski will oversee store operations, including sales, support and office staff. He will oversee a team of five staff members.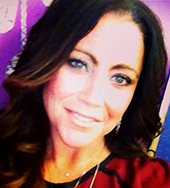 Illinski, who has served as a store manager with Northeastern Fine Jewelry since 2015, has more than a decade of customer service retail experience, and previously served as assistant general manager at Giorgio Armani. He holds credentials from the American Gem Society and a master's certificate from Omega Watch Group.
A native of South Glens Falls, Carusone previously worked for Scoville Jewelers and has a decade of experience in the jewelry business. She has been recognized for outstanding service on numerous occasions by Hearts on Fire, a designer of luxury-branded diamonds and diamond jewelry.
* * *
The Hyde Collection announced the appointment of two new members of its board of trustees, Ellen-Deane Cummins and Sarah Parker Ward.
Cummins has been a summer resident of Bolton Landing for more than 35 years and moved three years ago from Boston to Saratoga Springs. She has been an active member of several nonprofit organizations in New York City, Washington, D.C., San Francisco, and Boston.
Parker Ward is principal of Kathleen Palmer Media, a consulting firm providing marketing strategy to socially conscious organizations. She serves on the Business Administration Advisory Council of SUNY Potsdam.
Parker Ward has taught marketing research at RPI in Troy and served on planning committees and boards for the Children's Museum at Saratoga, the American Cancer Society, and Planned Parenthood of the Mohawk Region. She has also served on The Hyde's Gala Committee.
This year's board officers are Chairman Karl Seitz, managing director of Investments at Seitz Lashway Wealth Management Group of Wells Fargo Advisors; Vice Chairman David Howson, Arthur Zankel director of Arts Administration at Skidmore College; Treasurer Jim Amell, director of Marvin and Co.; and Secretary Lesley Charlebois, who has longtime ties to The Hyde.
* * *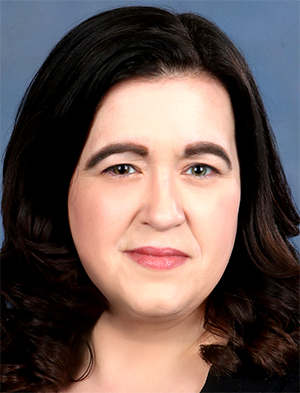 Glens Falls National Bank and Trust Co. announced the promotion of Megan Bohan and Margaret Foote to branch manager.
Bohan will oversee branch operations at the main office in downtown Glens Falls, as well as develop new business and strengthen existing customer relationships. She joined the bank as a teller in 2002 and held the position of assistant branch manager since 2008.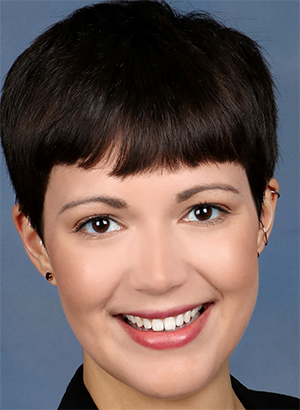 The Hudson Falls native earned her bachelor's degree from SUNY Plattsburgh. An active member in the community, she is a board member for Adirondack Samaritan Counseling Center.
Foote will oversee operations at the Exit 18 office, as well as develop new business and strengthen existing customer relationships. She joined the bank in 2014 as a teller and served as an assistant branch manager since 2015.
Foote, a Bolton Landing native, earned her bachelor's degree from SUNY Albany. She is a team leader with the March of Dimes March for Babies event.
* * *
Greenwich resident Laura Poirier was named community manager of the Meadows at Glenwyck, a 110-unit independent senior-living community in Glenville.
She will supervise the community's day-to-day property management, including hiring and training new staff, and assisting in marketing the property. She will also oversee the Senior Engaged Life program by arranging special events, speakers, entertainers, art teachers and exercise programs.
Prior to joining Glenwyck, she served as the administrator at Adirondack Manor in Queensbury, where she supervised the licensed adult care facility's general operations. Before that, Poirier spent 10 years as activity director at Saratoga's Home of the Good Shepherd. She began her career in marketing and sales positions at Albany Broadcasting Co. and TransWorld Entertainment Corp.
Poirier earned her undergraduate degree in music industry from SUNY Oneonta.
* * *
Joshua Hatfield, formerly deputy controller to Washington County Controller Michael Namie, has been named finance director for the county, replacing longtime finance director Roger Metcalfe.
The finance department handles preparation of the county's annual budget, a multistep process that begins months in advance of its December adoption deadline and includes public hearings. The department also monitors expenses, revenues and investments throughout the year, makes financial projections and handles fiscal reporting for various state and federal grants.
The county hired Hatfield as an analyst for the finance department in 2004. He has a Bachelor of Science degree in business management and economics with a concentration in business administration from Empire State College.