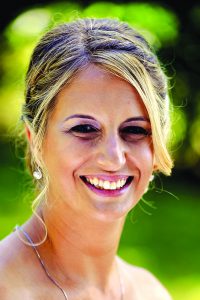 By Jill Nagy
With a $5 million loan portfolio to administer, the Washington County Local Development Corp. helps to foster a vibrant small business community in a largely rural county. Deanna Derway, president, executive director and the only employee of the corporation, "wears lots and lots of hats" keeping things going.
According to Derway, there are currently 42 active loans and she just made two more. Some $1 million is available for new loans.
The nonprofit corporation began in the 1970s with money from federal Community Development Block Grants. Aside from $80,000 a year from the county, interest, fees, and repayments of the loans made from those early grants sustain the organization.
Any business in Washington County is eligible to apply for a loan, she said. Applicants must be for-profit businesses and job creation is a criteria. (The unemployment rate in Washington County was 4.9 percent at the end of 2016, slightly above state and national averages).
The varied loan portfolio includes farms, restaurants, energy transport companies, cleaning services, delis and breweries. Typically, the corporation lends to businesses with some risk, "stuff banks may not want to lend to," she said.
While the main function of WCLDC is lending money, it also provides education. Twice a year, the corporation, in cooperation with its Warren County counterpart, offers a 10-week course at SUNY Adirondack. Guest lecturers meet with the students once a week to address such topics as how to set up a business, financial planning and projections, banking and legal issues.
Participants learn how to formulate a business plan and prepare financial documents. Each course attracts 25-30 people.
"They usually sell out," said Derway.
Participants include owners of established businesses, hobbyists thinking of adding a business component and people eager to start up new companies. The course is also a requirement for participating in the Micro Enterprise Assistance Program, a fund that makes loans of up to $25,000.
The next course begins March 21.
The county's 17 town supervisors comprise the board of directors for the corporation and the supervisors or, in a few cases, people designated by them, serve on the committees that keep the organization running.
Derway said she is in the process of preparing her annual reports under New York state's Public Authorities Accountability Act.
On the whole, she finds her work a "fun job. I enjoy being able to work with businesses."
Derway, a former substitute teacher with bachelor's and master's degrees in education, began working with WCLDC 10 years ago as a summer secretary. She has been there ever since.