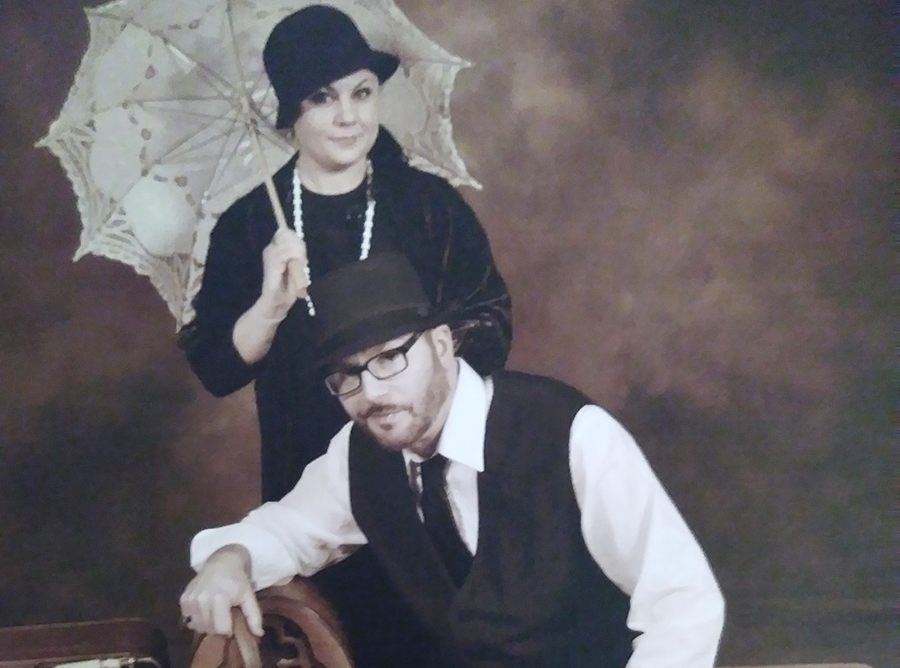 By Maureen Werther
Chelsey Barrett and her husband, Claude, are excited about the upcoming opening of their eatery, Bonnie and Clyde's Gourmet on the Run at 25 Feeder St. in Hudson Falls.
The husband-and-wife team have been creating culinary magic together for the past several years, but this is their first take-out restaurant venture as owners.
Both Claude and Chelsey have extensive experience in the restaurant business. Claude Barrett, who is self-taught, has been cooking since the age of 16 and was executive chef at Luisa's Italian Bistro in South Glens Falls for 14 years. Chelsey received her culinary training under the expert eye of Ian Monahan, executive chef of Mandalay Bay in Las Vegas.
Chelsey, who is originally from Texas, relocated to Glens Falls area in 2011 and began working at Luisa's as Claude's sous chef. And the rest, as they say, is history.
For the past three years, the couple ran "Top of the World" restaurant overlooking Lake George. For two and a half of those years, they have been cooking up their plan to open their own restaurant.
"We both have always loved the story of Bonnie and Clyde," said Chelsey. They did their research about the notorious couple and began developing their menu and putting together their theme for a restaurant.
Some of the items on the menu, which will focus on Italian-American dishes, include things like calamari and a fish-and-chips basket named "two warrants," said Chelsey.
In addition to the themed menu items, the restaurant has been renovated to look and feel like something out of Bonnie and Clyde's era.
The duo made a favorable impression on diners at Top of the World, with some guests traveling all the way from Rochester for the food, Chelsey said. They prepare everything from scratch and use locally sourced food and ingredients as much as possible. Their sauces, soups and dressings are their own proprietary creations.
In 2016, they bought the building on Feeder Street in Hudson Falls and completely renovated it. According to Chelsey, the restaurant is in an excellent location, adjacent to the canal and biking/hiking trail. The couple plans to turn the grounds outside the restaurant into a "little pocket park," where people can come to relax and enjoy delicious food, she said.
The Canal Corporation recently donated an I-beam to the couple so they can connect their property to the nearby foot bridge, giving people quick and easy access to Bonnie and Clyde's.
"One of the things we will be offering is called '4 for 4 to go,'" said Chelsey. Busy working families can place their order for a complete dinner that will feed a family of 4, including bread, salad and entrée, for $40.
"Bonnie and Clyde's will be great for busy professionals living in Washington County who don't want to bring home fast food at the end of a busy work day. In fact, we are calling it Washington County's premiere take-out and delivery eatery," she said.
Bonnie and Clyde's Gourmet on the Run will open on June 1.
Business hours for the take-out restaurant will be 11 a.m. to 7 p.m., Monday through Friday, with special events and catering available on the weekends. For more information, visit Bonnie and Clyde's Gourmet on the Run at Facebook or visit www.bonnieandclyde'sgourmetontherun.com.