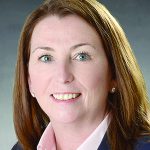 The Adirondack Trust Co. has appointed Mary Gavin as a new member to its board of directors.
Gavin is a certified public accountant and a principal of Gavin and LaVigne Inc., a firm offering capital financing to hospitals and nursing homes. She represents hospitals both locally and nationwide in their financing transactions.
In her role as president and CEO of the firm, Gavin is responsible for strategic planning and management of client relationships.
Gavin has also held fundraising, leadership and board positions with Saratoga Care Foundation Inc., Saratoga Hospital, Saratoga Central Catholic School, Flower & Fruit Mission of Saratoga Hospital, Committee on Healthcare Financing and Adirondack Trust Co. Community Fund as former chairperson and advisory committee member.
* * *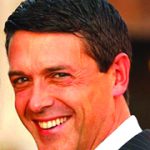 StoredTech hired Bret Cofer as vice president of operations.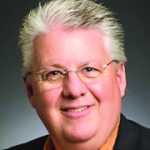 The company also said Alan VanTassel has transferred to a sales and marketing role.
Cofer is relocating from Rochester. He has a background in service delivery from companies such as Extreme Networks and Avaya. Cofer has 25 years of experience in the technology sector.
VanTassel has been with StoredTech for nearly four years. His background includes working with companies like Verizon. He is a specialist in strategy and staff development. 
* * *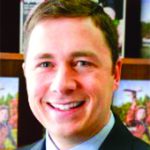 Derek Basile has been named to the EDC Warren County board of directors.
Basile brings a strong background in manufacturing and financing.
Basile joined Finch Paper Holdings LLC in July 2014 and serves as vice president and chief financial officer. Prior to joining Finch, he was the vice president of finance at Furniture Brands International/Heritage Home Group.
Earlier in his career, Basile held management positions in manufacturing and finance at GMAC and Sovereign Bank. He holds a Bachelor of Arts in economics from Rutgers University and a Master of Business Administration from University of Missouri, St. Louis.
* * *
Dave Strader, a native of Glens Falls, has been named a recipient of a 2017 Hockey Hall Of Fame NHL Media Award.
Strader will receive the Foster Hewitt Memorial Award for outstanding contributions as a hockey broadcaster.
He earned a degree in communications from the University of Massachusetts-Amherst. His career began in 1979 with the AHL Adirondack Red Wings.  In 1985, Strader was brought to Detroit to broadcast Red Wings games until 1996. 
He then moved to national prominence when he was hired as one of the primary hockey voices at ESPN. He then went on to work at ABC and through 2014-2015 for NBC as a play-by-play man at the 2006 Torino and 2014 Sochi Olympic games. He has also broadcast for the Florida Panthers, Arizona Coyotes and most recently the Dallas Stars.
Strader will receive his award at the Hockey Hall of Fame NHL Media Awards luncheon on Nov. 13 in Toronto. His plaque will be displayed in the Esso Great Hall at the Hockey Hall of Fame in Toronto alongside past award recipients.
* * *
USI Insurance Services announced that three employees from its Glens Falls office have been named USI Summit winners during the company's sixth annual celebration in April. They are Jennifer Kelso, Helene Wendolovske and Terri Younes.
The Summit Awards are a recognition and celebration of USI's top performing employees who are located in more than 140 locations across the United States. USI nationwide lauded 479 Summit Award winners for their performance in 2016, with 60 percent celebrating a multi-year win. In addition to paying tribute to multiple year winners, this was the first time the company honored a record 39 five-time Summit winners.
The awards was created in 2011 as a reward and recognition program for associates nationwide who serve both internal and external clients.