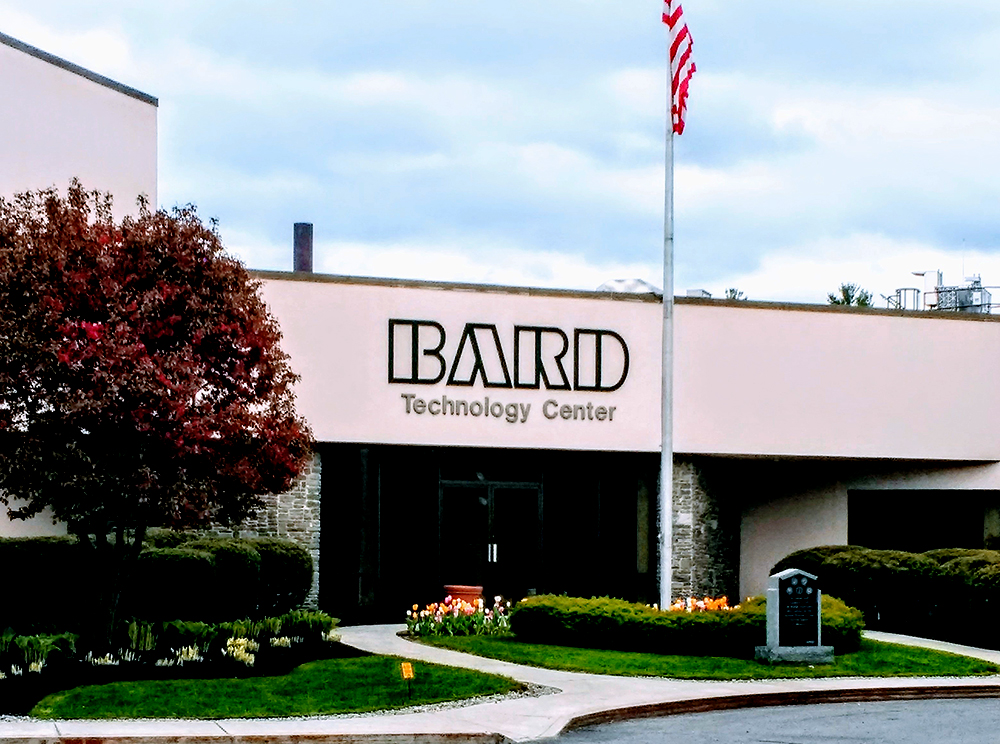 Becton, Dickinson and Co. (BD), a global medical technology company, has reached a deal to purchase medical device manufacturer C. R. Bard Inc., which has a plant in Queensbury.
C.R. Bard, a medical technology leader in the fields of vascular, urology, oncology and surgical specialty products, will be acquired for approximately $24 billion, officials said. The agreement was unanimously approved by the boards of directors of both companies.
Officials at BD, based in Franklin Lakes, N.J., said the deal would improve its ability to offer products that reduce the chance of hospital-acquired infections.
C.R. Bard's devices in vascular, urology and oncology will pair with BD's wide-ranging lineup, including products in diagnostics, diabetes care, injection, anesthesia, pharmacy and laboratory automation.
Under the deal, BD said it expected to cut $300 million in annual costs by the fiscal year 2020.
Tim Ring, C.R. Bard chief executive officer, said the company is "confident that this combination will deliver meaningful benefits for customers and patients as we see opportunities to leverage BD's leadership, especially in medication management and infection prevention. We also believe that we can expand our access to customers and patients through BD's strategic selling capabilities, and that our fast-growing portfolio in emerging markets can significantly benefit from their well-established international commercial infrastructure.
"Our two companies share the conviction that a product leadership strategy focused on unmet needs and improved outcomes that provide economic value to the global healthcare system will provide long-term shareholder returns."
The combination "will create a highly differentiated medical technology company uniquely positioned to improve both the process of care and the treatment of disease for patients and healthcare providers. The transaction will build on BD's leadership position in medication management and infection prevention with an expanded offering of solutions across the care continuum," officials said in a news release.
C.R. Bard's product portfolio and innovation pipeline will increase BD's opportunities in fast-growing clinical areas, and the combination will enhance growth opportunities for the combined company in non-U.S. markets.
Vince Forlenza, BD's chairman and CEO, said combining with C.R. Bard "will accelerate our ability to offer more comprehensive, clinically relevant solutions to customers and patients around the globe, creating a strong partner for healthcare providers who are increasingly focused on delivering better outcomes at a lower total cost. Our two purpose-driven organizations are well-aligned strategically, sharing a strong track record of performance and a deep commitment to addressing un-met needs in today's challenging healthcare environment.
"We expect the transaction to contribute meaningfully to BD's plans for revenue growth and margin expansion, and generate outstanding value both near- and long-term for shareholders. I am excited to welcome Bard's talented employees to our strong and dedicated team as we bring together two companies with such complementary capabilities, values and strong reputations for delivering superior results."
John Weiland, Bard's vice chairman, president and chief operating officer, said the company "is proud of the business and culture we have built over 110 years, focused on quality, integrity, innovation and service. We have long had great respect for BD and find in them a similarly strong, results-oriented culture that prioritizes execution and long-term value creation. In addition to significant benefits for our customers, patients, and shareholders, we believe this combination will provide our employees with new and exciting opportunities as part of a highly competent, dynamic global organization. We look forward to this next chapter in our company's great history."
Officials said that by combining Bard's strong leadership position and innovation pipeline in fast-growing vascular access segments—PICCs (peripherally inserted central catheters), midlines and drug delivery ports—with BD's leadership and innovation in IV drug preparation, dispensing, delivery and administration, the new company will be better positioned to provide end-to-end medication management solutions across the care continuum.
The combined company, officials said,  will further expand BD's leadership in infection prevention, with offerings positioned to address 75 percent of the most costly and frequent healthcare associated infections. The new company will have a more comprehensive, clinically relevant offering to address surgical site infections and catheter-related blood stream infections.
BD's leading global capabilities and infrastructure will further accelerate the combined company's growth outside of the U.S., creating more opportunities for patients and clinicians around the world to benefit from BD's and Bard's product technology, officials said.
C.R. Bard, which registered approximately 500 products internationally in 2016, has made significant progress expanding outside of the U.S. in recent years, particularly in emerging markets, where it is among the fastest growing medical technology companies, according to the company. Its strong presence in vascular access and surgery will also help drive sales of the highly complementary CareFusion portfolio outside of the U.S.
The combined company will have a large and growing presence in emerging markets, including $1 billion in annual revenue in China.
The transaction is subject to regulatory and Bard shareholder approvals and customary closing conditions, and is expected to close in the fall of 2017.
Officials said BD has put in place a plan to ensure a seamless integration with Bard. A designated integration team, comprised of senior members of both organizations, will be led by Bill Tozzi, a seasoned BD executive who most recently served as worldwide president of the Medication and Procedural Solutions business and earlier was corporate controller for BD.
At the closing of the transaction, Ring and an additional Bard director are expected to join the BD board of directors, which will be expanded by two directors.
BD expects to create a third segment within the company—BD Interventional—where the Bard businesses will report both operationally and financially.