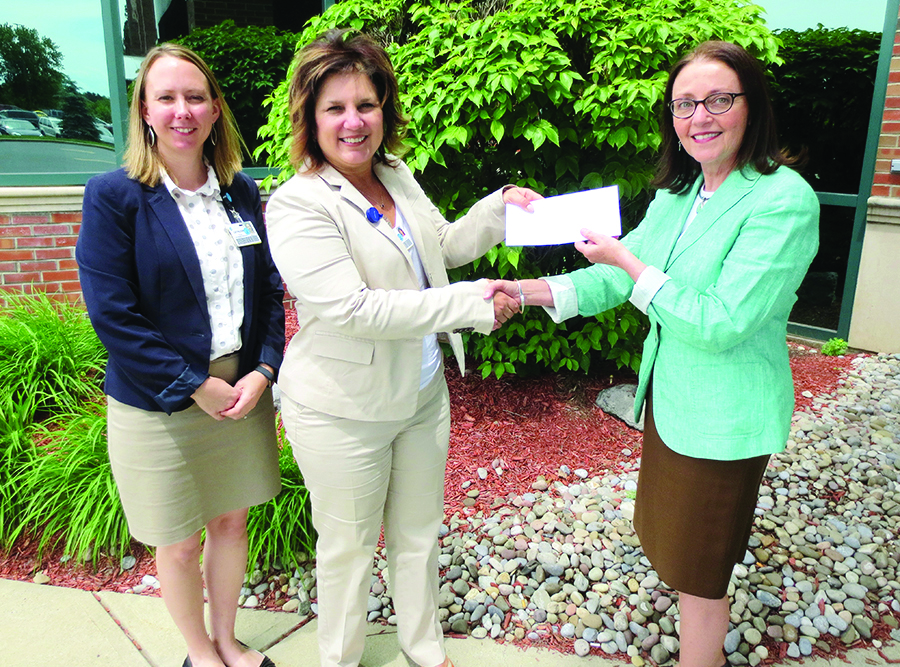 Approximately  $1.4 million has been awarded by the AHI Performing Provider System (AHI PPS) to partner organizations in the Glens Falls region to undertake innovative health care projects.
Innovation grant funding, part of the state's Delivery System Reform Incentive Payment (DSRIP) program's efforts to fundamentally restructure the Medicaid system, will support the implementation of five progressive projects involving Glens Falls Hospital, Hudson Headwaters Health Network, Fort Hudson Health System, the Open Door Mission, and Warren-Washington Association for Mental Health, officials said.
All told, more than $3.9 million was awarded to 10 organizations in five North Country regions (St. Lawrence County, Saranac Lake/Essex County, Fulton County, Plattsburgh, and Glens Falls).
"Each of the awarded Innovation Grant projects in the Glens Falls region align with the overarching DSRIP goal of population health and an integrated delivery system," said Margaret M. Vosburgh, CEO of Adirondack Health Institute.
Officials said many of the projects in the five-region PPS focus on improving behavioral health outcomes through a wide range of initiatives, including the establishment of a program to increase access to psychiatric providers via live, face-to-face, interactive telepsychiatry services in the Glens Falls region.
"Given the severe shortage of behavioral health providers in the region, establishing a telepsychiatry program is an innovative approach to strengthening the mental health infrastructure and is essential to the success of integrating behavioral health and primary care services, a key DSRIP initiative," stated Cathleen Traver, director of research and planning, Glens Falls Hospital.
"The goal of this project is to improve quality and access to psychiatric services for patients in need of behavioral health services. There are a number of benefits this project will offer, including expanded patient care services, assistance with medication management, increased support for current staff, and improved patient satisfaction and engagement," she said.
Additional initiatives being funded through AHI's Innovation Fund program in the Glens Falls region include the establishment of a Crisis Intervention Center at Glens Falls Hospital, the implementation of open-access scheduling, a process whereby individuals are seen on the day they call for an appointment regardless of the reason for their visit; expanding health promotion and coaching interventions to significantly improve population health; and the training of staff members at three Glens Falls-region partner organizations on LEAN methodologies so they can execute rapid cycle change with a focus on decreasing readmission rates in the area, officials said.
"Implementing LEAN principles and processes is the cornerstone of our collaborative efforts to fundamentally transform the Medicaid system," said Vosburgh. "In order to attain DSRIP goals of significantly reducing emergency room utilization, unnecessary hospital readmissions, and other program metrics, improving efficiencies is required and introducing to our partners and implementing LEAN concepts is, without question, one of the keys to our success."
"We received applications from 25 partner organizations across the PPS, each with compelling proposals and novel project concepts," said Vosburgh. "Each application was thoroughly reviewed by Population Health Network (PHN) leaders in the five regions we cover, along with the AHI executive team and an independent assessor. With so many worthy proposals, it was extremely difficult for the committee to narrow the list and select the awardees."
Vosburgh said a second round of funding will be made available to partners in the future with an emphasis on projects that will drive success and sustainability for health care reform.
Findings and lessons learned from Glens Falls-region initiatives will be shared across the AHI PPS so that successes can be replicated in other regions.
"It is anticipated that these Innovation Grant projects will substantially improve population health in their respective communities, as well as create a blueprint for innovation across the entire PPS service area," Vosburgh said.
DSRIP is the main mechanism by which New York state implements the Medicaid Redesign Team (MRT) Waiver Amendment. DSRIP´s purpose is to fundamentally restructure the health care delivery system by reinvesting in the Medicaid program, with the primary goal of reducing avoidable hospital use by 25 percent over five years.
Up to $6.42 billion is allocated statewide to the program with payouts based upon achieving predefined results in system transformation, clinical management and population health. For more information, visit www.health.ny.gov/health_care/medicaid/redesign/dsrip/.