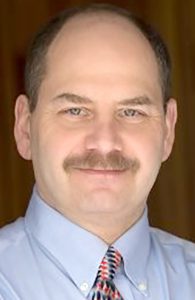 By Gerry Freedman
As many of you know, in May of this year, the WannaCry ransomware cyber attack was a global event.
This malware strain infected over 200,000 computers in 150 countries.
While this particular attack targeted out of date, unpatched, or unsupported operating systems, it reinforced the need to keep your operating systems current. Additionally, it brought into sharp focus the choice you have if your system is infected: bitcoin or backup.
Ransomware works by encrypting the data it can access with extremely difficult to break encryption, rendering the data unreadable without the decryption key.
The "ransom" part of the equation comes from the hackers demanding payment in the form of untraceable cyber currency. Payments started at $300.00 in the case of the WannaCry virus. Law enforcement officials discourage paying the ransom, as it emboldens the hackers, and gives them a huge source of revenue to create new attacks.
It is estimated that ransomware attacks are now a $1 billion business.
The best way to recover your data is from a good backup.
A backup that uses its own encryption, provided necessary retention and is shielded from ransomware attacks are the top recommendation of business continuity experts. In addition, a good business continuity system for critical data, which goes beyond mere backup, would allow you to continue working during the event, save money, reduce risk and allow your business to recover its data in minutes or hours, not days.
In the words of Benjamin Franklin "An ounce of prevention is worth a pound of cure". Proactively protecting your data can be done relatively inexpensively today, and with today's threats in mind so your data stays safe.
Freedman is a senior sales representative at the Colden Co.