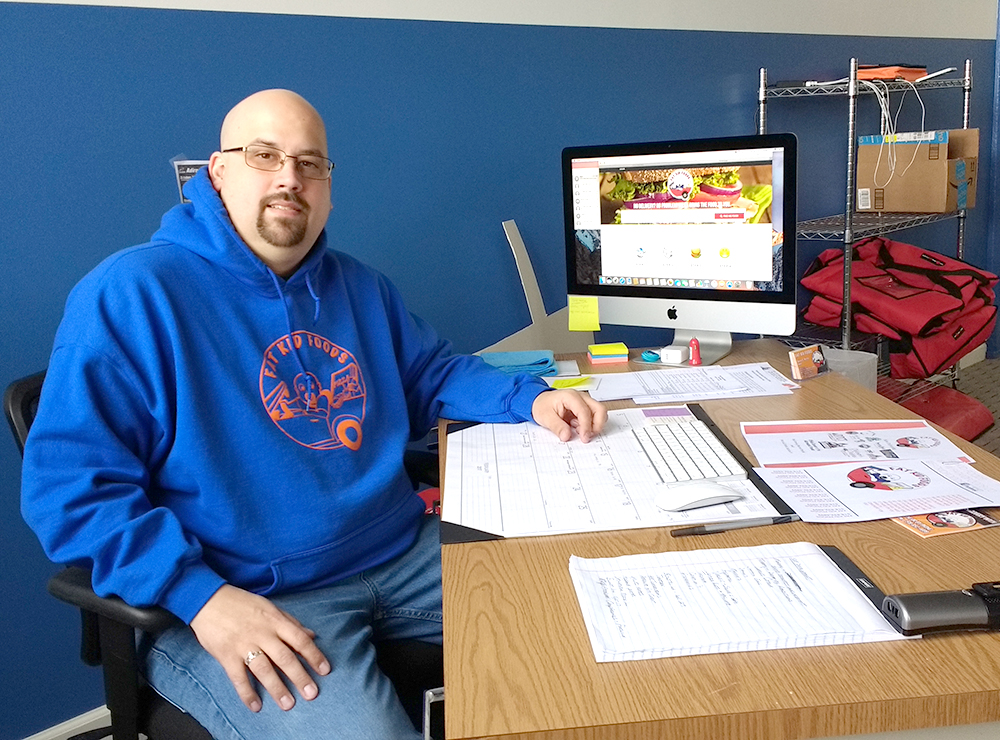 By Jennifer Farnsworth
Daren Potter opened his Fat Kid Foods business earlier this year in Glens Falls and is already expanding the service.
Potter has expended to Saratoga Springs and is hoping to be able to tap into the Spa City's college student population, as well the rest of its demographic.
His food-delivery service brings dishes from participating area restaurant's to a customer's front door,.
"Between Glens Falls, Lake George, and Saratoga, we are really hoping to tap into the tourist economy, " said Potter.
Potter said it has been a slow start since he opened his first location, but he is building a solid customer base of people who love the convenience of the service.
Potter works with restaurants that do not have delivery service. His customers are able to go online and follow a four-step process that allows them to choose a meal from a variety of participating restaurants.  In Saratoga, Potter is working with places like Smashburger, Peabody's, the Parting Glass and the Barrelhouse.
The service works with each restaurant setting a minimum order for delivery service. He said the average is $10. The standard delivery fee is $3.99 per order.
Food is picked up by a driver once they receive notice from the restaurant that it is ready. Beverages are available through Fat Kid's Kupboard as an add-on option with any order. There is no additional delivery fee for adding those separate items.
Potter said the unique service he is providing is one that has done well in other parts of the country. He said has about 10 employees.
Fat Kid Foods website is www.fatkidfoods.co.