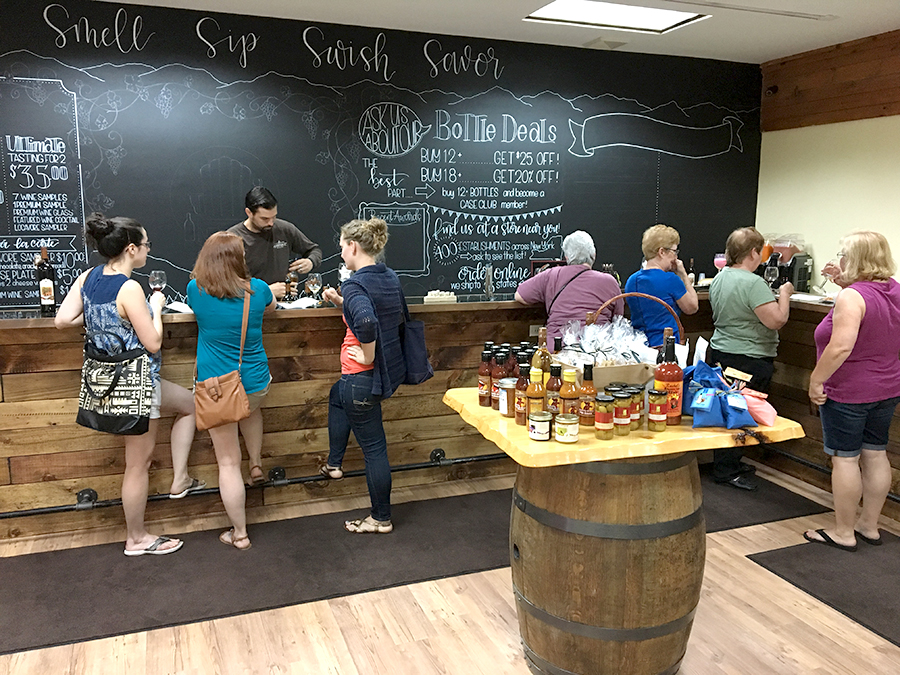 Adirondack Winery LLC has opened a second tasting room, at 4971 Lake Shore Drive, Suite 2, in Bolton Landing.
The tasting room has been in "soft opening" phase since June 9, said owners Michael and Sasha Pardy. A grand opening was held July 26.
The new tasting room is across the street from Tops Market, between Palazzo's Pizzeria and Bob's Ice Cream. The building is owned by Robert and Dawn O'Keefe, owners of the Huddle Kitchen restaurant and bar on Lake Shore Drive.
Headquartered in Queensbury, the company's other tasting room is on Canada Street in Lake George.
"We were intrigued immediately when we saw this space for rent on Lake Shore Drive last fall," said Pardy. "We had been looking for space in Bolton Landing since late 2015 and when we saw this spot, the perfect size for us, located right in the heart of Bolton Landing and so close to the base of the Sagamore Resort entrance. I knew this spot had a lot of potential."
"They're an attraction that draws visitors and have a great reputation and wine, so we're happy to have them," said O'Keefe.
Pardy said Adirondack Winery has grown year after year, from a 1,000 case micro-winery in 2008 to a 13,000-case winery now with over 500 club members, shipping to 35 states and selling wines at nearly 400 liquor stores and restaurants across upstate New York.