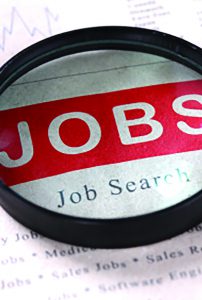 By Maureen Werther
Many businesses are continuing to cope with on-the-job issues such as stagnant wages, lack of advancement opportunities, or general dissatisfaction with the direction of their career.
Recent online articles in Small Business Trends and Forbes cited statistics about new and existing small businesses. According to those websites, 51 percent of existing small businesses are owned by baby boomers. Millennials are starting new businesses at a much younger age than their older entrepreneurial counterparts.
While other generations typically went into business on their own around the age of 35, millennials are starting at around age 27.
However, according to the Bureau of Labor statistics, over 50 percent of small businesses fail in the first four years. The leading reasons for those failures are incompetence, lack of managerial experience and an inadequate understanding of the business venture and its value in the marketplace.
Leslie Kendall, MA, MS and owner of Kendall & Associates Organizational Development in Queensbury, calls the current employment environment a "candidate's market."
Kendall works with organizations to maximize their performance to achieve mission success, and she provides organizational development consulting and training for businesses, nonprofit groups, schools and government agencies.
Kendall said employers should be looking for problem solvers and "divergent thinkers."
"Convergent thinkers place too much focus on one thing," she said, "whereas divergent thinkers are people who can analyze a problem from different perspectives, look at all kinds of options, and reach a solution."
Kendall stressed the importance of finding people who work well in a team setting, something a lot of people do not know how to do, particularly in the modern era of rapid informational flow. She said younger workers tend to be able to assimilate the rapid flow of information more quickly, while older workers tend to take a more deliberate and deeper look at issues. Each of these perspectives brings its own value to the team.
"You want to have different approaches on your team," she said, adding that diversity of not only age, but also of gender and experience, creates diversity of thought, which helps move an organization forward.
"Most people have a vision of the business they want to open," said Glens Falls-based attorney William J. Nealon III. "Sometimes that vision is bounded in fact and sometimes it's not."
Nealon has been practicing law in the region since 1975. When counseling clients who are considering opening a business, he begins with a basic, yet important list of questions that include:
What kind of capital will be needed for the startup and where will it come from? What are the anticipated start-up costs, i.e., property leases, equipment, hiring? Is there a need for the product or service your new business will offer?
Nealon said it is important to consider "how long and how steep that ramp will be from ground zero to profitability. If a person is going to quit their other job, they need to look at their finances and figure out how long they can last without that job security."
Many people who are considering going out on their own may not have the financial wherewithal to hire an attorney to guide them through the process. That is where resources like the Small Business Administration (SBA) and SCORE can play a valuable role in getting fledgling entrepreneurs off on the right foot.
Kate Baker of the SBA has been providing guidance, instruction and mentoring for new business owners for more than 15 years. And the volunteers at SCORE are retired business professionals whose skills encompass accounting, business, tax and patent law, and other crucial business expertise. These services are free and open to the public.
Attorney Robert Hafner, of Miller, Mannix, Schachner and Hafner LLC in Glens Falls, said he and his team follow a list of criteria when counseling clients who want to open a business. He stressed the importance of writing a business plan.
A business plan provides answers and clarity about the nature of the business, its focus, intended market, what type of structure it will take, what types of credentials or licensing it will require. It also clarifies the kind of capital investment that will be necessary to get it off the ground and keep it moving toward profitability.
If a person is opening a food business, do they have the right licensing? Will the kitchen pass Department of Health requirements? Other businesses require their own specific licensing.
"I hear stories all the time about people who've taken out second mortgages, sold everything, and max-ed out their credit cards in the process," he said. "Or, they think they can convince 'Dad' to invest in their idea." Sometimes it pans out and sometimes it does not.
"At initial meetings with prospective new business owners, I usually suggest that the meeting include your accountant to answer tax-related issues and be involved in what legal form—i.e., sole proprietor, corporation, or LLC—will work best for the type of business being opened," said Hafner.
He said many attorneys opt for the LLC formation, in part, because it requires that an operating agreement be in place. The degree of detail will depend in part on whether the business being opened is a solo operation, a husband-and-wife team, or a partnership.
"You need to have details about the roles and responsibilities of each individual. You also need to know what will happen if one person decides to dis-engage or retire from the business," said Hafner. "Other questions like who makes hiring and firing decisions, who can authorize certain things, are all important parts of an operating agreement. And, there are some business decisions, such as taking out loans, purchasing assets, and distribution of monies, that should require unanimous votes."
"You need to have a formula that makes sense up front," he added.
Brian Borie, partner at Little, O'Connor & Borie PC in Glens Falls, said his colleagues ask the most basic questions first.
"Will this [business idea] make sense? Do I have a market? These are the first questions that a person needs to ask before starting a business," said Borie."The second question is, 'What sort of entity should it be?'"
Borie said while LLCs are the most common type of structure. They are also more expensive than the others to set up. An LLC requires filing articles of organization with the state, followed by publishing a notice in two different newspapers. The notice must run once a week for six consecutive weeks in the county in which the new business has been formed.
"If a person comes to me to file an LLC, most of the costs come from these filing fees—usually between $500 to $600 in publication costs," said Borie.
More information starting a business can be found through SCORE at www.score.org  and  the SBA at www.sba.gov.