The Adirondack Thunder hired Nathan Gosline to join their front office in advance of the 2017-18 season as the director of corporate sales.
Gosline, a Queensbury native, has over a decade of sales and marketing experience in the sports industry. He joins the Thunder from the Tampa Bay Rays organization, where he served as director of sales for both Rays spring training and the Charlotte Stone Crabs of the Florida State League. Gosline worked within the Rays organization for two seasons and oversaw all sponsorship sales for both entities.
Gosline served as the vice president of corporate partnerships with the Mississippi River Kings of the Central Hockey League from 2008-13. With the River Kings, he was responsible for managing the franchise's corporate partnerships and expanding the team's reach in the business community.
Gosline also worked in the ECHL from 2002 -08 with the Florida Everblades, beginning as group sales manager before he was promoted to director of sales in 2005. Under his direction, the Everblades won the ticket sales department of the year at the 2006 ECHL League Meetings.
He is a graduate of both Queensbury High School and SUNY Adirondack.
* * *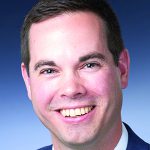 NBT Bank announced that Matthew Easterly has been promoted to assistant vice president.
He is a financial consultant at NBT Financial Services, a division of NBT Wealth Management, and is based at NBT Bank's office located at 295 Broadway in Saratoga Springs.
As financial consultant, Easterly assists clients with investments, insurance, retirement plans and the overall financial planning process. He provides customers in Saratoga, Warren, Fulton and Schenectady counties with access to financial and insurance products through LPL Financial.
A resident of Saratoga Springs, Easterly joined NBT in 2007. He earned his bachelor's degree in business at SUNY Plattsburgh and holds state licenses in life, health and long term care insurance. He is FINRA Series 7 and 63 registered with LPL Financial.
* * *
HCR Home Care has added two new employees to its Washington County operations.
Kristy Kelly of Hudson Falls was hired as a clinical field staff supervisor. Kerri Carpenter of Glens Falls was hired as a care transitions manager.
Founded in 1978, HCR Home Care is a provider of home health services to patients, physicians and other health care professionals across New York state.
* * *
Hilltop Construction in Hudson Falls has added Ned Kneebone to its team.
Kneebone has 25 years of experience in the residential construction business.
He will be responsible for overseeing various Hilltop projects, as well as maintaining quality control.
* * *
The Lake George Land Conservancy (LGLC) announced the recent addition of two new directors to its board, Peg Olsen and Robert Singer.
Olsen's history with the LGLC goes back to the late 1980s. Olsen was co-partner in the firm Environmental Communication Services and was hired as a consultant by the Lake George Association Fund. Her initial task was to conduct a survey of landowners in the watershed to determine the desire and need for a local land trust. The result was that the Lake George Association Fund put together a separate board of directors and incorporated the LGLC in 1988.
Olsen continued her work with the LGLC as a board member, from 1989 to 2004, serving as treasurer from 1990 to 1996. She rejoined the LGLC as an advisory board member from 2012 to 2017.
She has a Ph.D. in ecological economics from Rensselaer Polytechnic Institute. She is vice president of Atlantic Flyway and International Programs for Audubon. She worked for The Nature Conservancy for 14 years.
With over 20 years of experience in the outdoor sporting goods industry, Singer is currently international sales and marketing manager for Filmar Corp., a manufacturer of winter sports accessories based in Montreal.
Singer has served on the LGLC board from 2004 to 2016. He was secretary of the organization from 2005 until 2016. He rejoins the board after being an Advisory Board member since 2016.