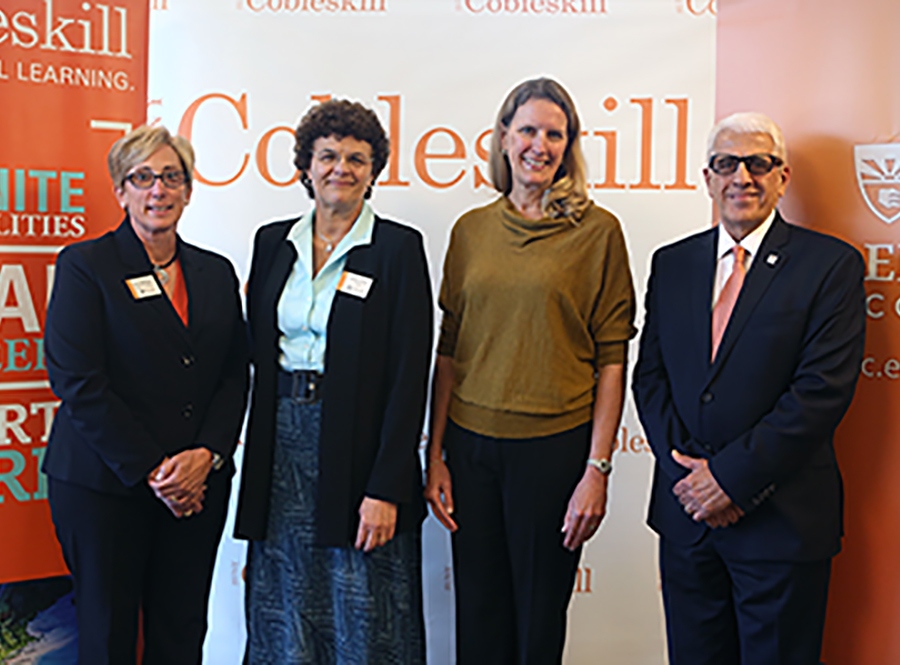 SUNY Cobleskill and SUNY Empire State have forged an agreement to open a seamless new pathway for business students to earn a graduate degree.
The articulation agreement allows qualified Bachelor of Business Administration students at SUNY Cobleskill to transfer smoothly into the Master of Business Administration in business management program at SUNY Empire.
The agreement enables SUNY Cobleskill BBA students to cross-register for up to nine credits of SUNY Empire MBA coursework, and establishes a framework for developing a combined BBA-MBA program registered jointly by both institutions.
"SUNY Cobleskill is dedicated to creating learning pathways tailored to continuous and suitable student progress from secondary school through to their desired goals," said Marion Terenzio, its president. "This new partnership with SUNY Empire State College gives our business students a valuable opportunity to continue seamlessly to a graduate degree program."
The agreement "is all about getting students to complete their MBA in the most convenient, time- and cost-efficient manner possible, while at the same time, ensuring students receive the high-quality SUNY education they expect, need and deserve," said Empire State President Merodie Hancock. "I look forward to offering additional opportunities, and even greater access, to our graduate programs for more Cobleskill students."
To qualify for cross-registration, SUNY Cobleskill BBA students must have successfully completed at least 75 credits of coursework and have a cumulative GPA of 3.0 or above.
The combined BBA-MBA program, outlined by the agreement, will allow SUNY Cobleskill BBA students to apply for the program after completing 60 credits of coursework with a cumulative GPA of 3.2 or above at the time of admission.
Application fees, application essays and letters of recommendation will be waived for successful applicants.