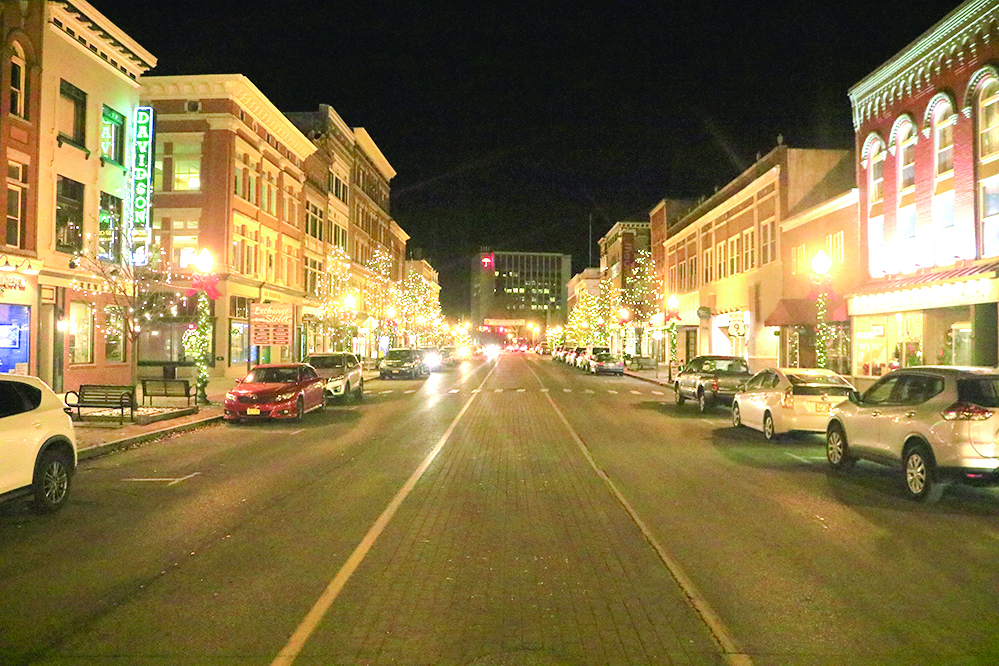 By Jennifer Farnsworth
The window of opportunity to find the perfect gift is starting to close. Fortunately, people who are looking for personalized and unique gifts don't need to travel far from home.
From Lake George to Glens Falls, small area businesses are stocked and ready to help people find that special something. Small shops give personalized attention in an atmosphere that brings joy back to gift giving, something that may be harder to find in larger retail stores or shopping malls.
The selection at small businesses ranges from gourmet food to high-end clothing.
At MinkyMink, 203 Glen St. in downtown Glens Falls, owner Maura Forcier said those looking for curated clothing and accessories at affordable prices will find themselves in luck at her shop. She specializes in statement pieces that she describes as modern and comfortably chic.
"At MinkyMink we have lots of amazing gifts to choose from for your loved ones, or if you want to buy a little something for yourself. Our prices range from $30 for a blanket scarf or candle, up to $200 for a gorgeous coat or cocktail dress," said Forcier.
Gifts include candles from Kobo, which act as a candle and a plant, two gifts in one. They also carry Kendra Scott Jewelry, "Wooden Ships" hats, scarves and mittens, and holiday wear like dresses and sweaters. Visit www.minkymink.com.
For those who like to read, the Village Booksmith, 223 Main St., Hudson Falls, will not disappoint. Owner Clifford Bruce has been selling books to readers and collectors since 1976. The two-story building houses over 80,000 titles to choose from, with a massive selection ranging from classics to graphic novels. The Sandy Hill Room is set aside for discussion groups, author book signings and other special events.
"We have a lot of books, a little bit of everything, with books primarily out-of-print mixed in with some new things," said Bruce.
For unique apparel, there is New 2 U consignment at 2356 Burgoyne Ave., Hudson Falls. They are offering a special deal where if a person spends $50 or more they receive a free tan spray at Dr. Hughes' Medspa in Saratoga Springs.
The store is stocked with new and gently used clothing for ladies. They carry lots of name brands, shoes, and pocketbooks. The business also sells men's clothing in a variety of sizes.
Shoppers looking for personalized gifts, special keepsakes, ornaments or hostess gifts might find themselves in luck at Milk and Honey,  16 Exchange St., Glens Falls.
Wendy Flinchbaugh said they have an array of gift ideas that make finding something for that hard-to-buy-for person easy. From trinkets to teas, to dip mixes and local honey, Milk and Honey helps people find that unique gift. They also carry different lines of hand creams, shoes, scarves, earrings, candles, kitchen towels and aprons, clothing, and gift certificates.
"We are in the Christmas spirit, and we have been fairly busy. We are ready for the rest of the season," said Flinchbaugh.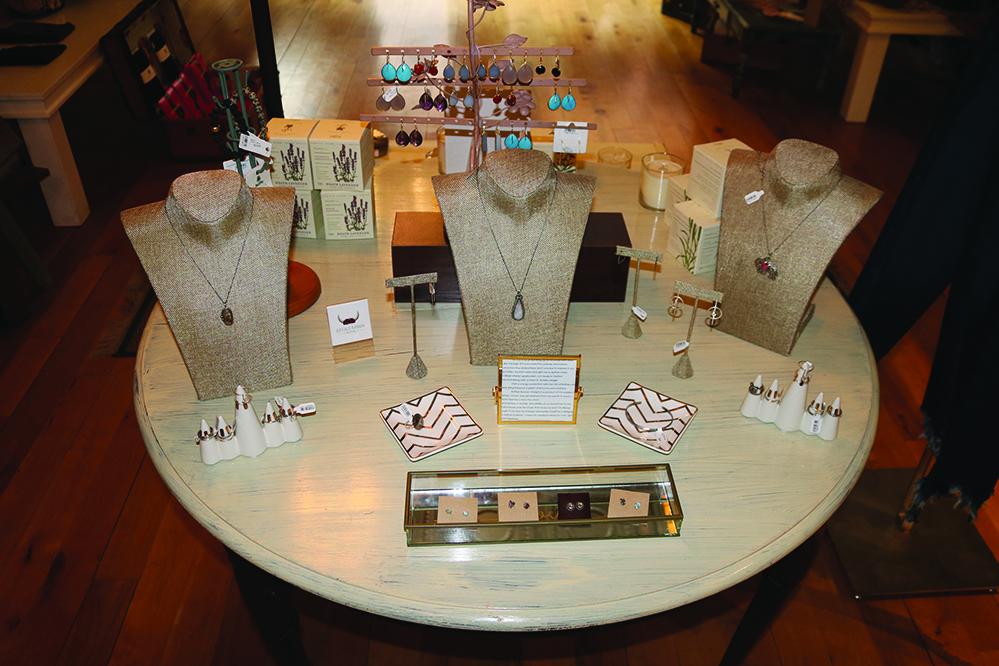 In Glens Falls, the Shirt Factory is filled with local vendors, holiday raffle baskets, special events and more. Places like Adirondack Aromatherapy has products like soaps, essential oils, accessories, crystal gem soaps, and gift sets. Owner Thomas Morganstern said they have over 40 years of combined professional experience in healing arts and the bath and body industry.
Adirondack Aromatherapy is open Thursday through Saturday from 1-5 p.m.
SensibiliTeas is stocked with gift sets for the holiday season, along with tea presses, tins, mugs, brewing cups, teapots, and varieties of artisanal teas. They are located at Lawrence and  Cooper streets;
For the "foodie" on the shopping  list, Lake George Olive Oil Co. is an option. Manager Letizia Mastrantoni said they have everything for the at-home chef and those who enjoy quality cooking ingredients.
The family owned and operated business specializes in providing high quality fresh olive oils and aged balsamic vinegars from around the world. They encourage customers to "try before you buy," adding fun to the shopping experience. Mastrantoni said they are a perfect place to stop in for gift baskets with customized oils and balsamic. In addition to oils they have a full line of home decor, entertaining pieces, cutting boards, and pottery.
"We have high quality items for all budgets," said Mastrantoni.
Lake George Olive Oil Co. is located at 283 Canada St. in Lake George and 179 Glen St. Glens Falls. Visit their website at www.lakegeorgeoliveoilco.com.