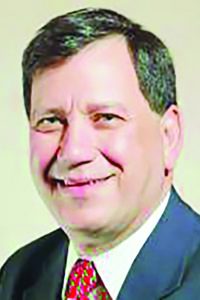 As owners prepare to sell their business, they ask: "How much is my business worth?" You may have some idea of what it is worth. Generally, your perception is higher than what a buyer will pay.
Owners build their business for years. However, a potential buyer's perspective of business value is quite different.
For prospective buyers, business value is based on future cash flows for the prospective buyer. Or, they perceive the value to be no more than the businesses assets.
Forget arbitrary measures like sales or profit multiples. Small businesses have a range of values, due to many factors. Value will vary based on the prospective buyer. They want to know cash flow, risk, and quality of the business. If the purchase by a buyer will automatically raise profits, the buyer can pay more for the business.
Look at your books to see where you hid revenue or added expenses. In an effort to reduce taxes, owners might purposely drive down profits. You do this by running it as a "lifestyle" business, paying for homes, vehicles and memberships. This reduces profits, and taxes. It also drives down the value of the business.
Increasing revenue will not always increase business value. Gross profit margin and net profits have more impact on the value of a business. Potential buyers are seeking quality businesses that have little risk. Often, small businesses have little value without owning real estate.
It's critical for business owners to identify business risks and find ways to get rid of them. You can increase your business value in several ways.
One way to increase value is to develop recurring revenue streams. Businesses with recurring revenue sell at higher prices than those that don't.
Perform a detailed review of the business well before deciding to sell. You should work with an objective advisor in this review. This is often an eye-opening experience. It results in an approximate sale price and provides you with a starting point from which to make improvements.
Buyers devalue businesses that are dependent on their owners. They want businesses who have well-trained staff and well-documented processes and procedures. Develop a written plan with your team's involvement that will serve as a roadmap for you to follow. Focus on revenue and margin growth, correct any issues, and increase business value long before you engage potential buyers.
Taking the steps above is great starting place for you to begin to increase business value and improve your chances of selling.