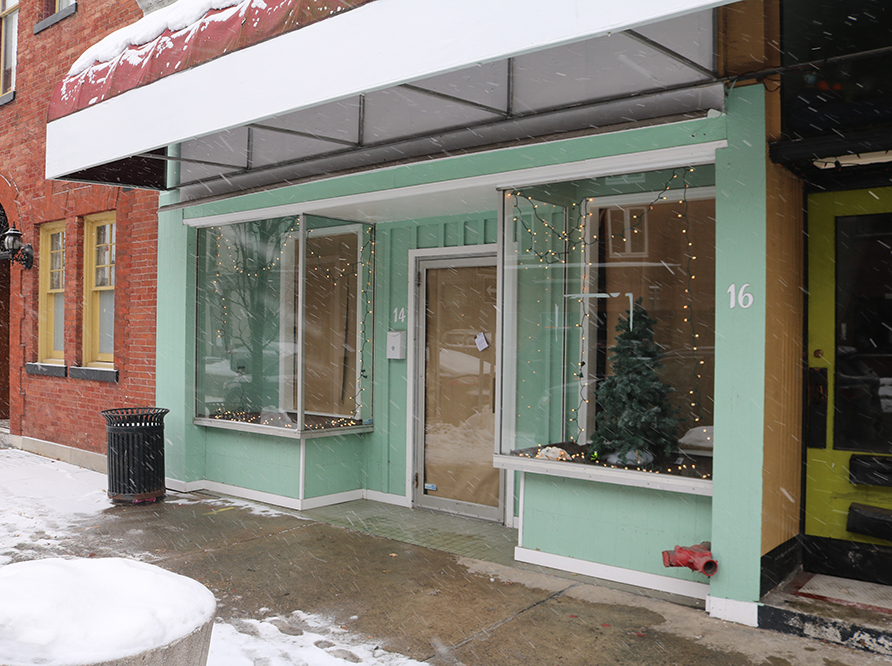 By Jennifer Farhsworth
An architect, a mom, and now an entrepreneur, Jen Dennis, has followed her heart and instincts, leading her to the brink of owning her own business. This mother of two said she needed to find how she could do what she loved, while not compromising her priorities.
"I knew I wanted to be able to be present with my young children, but I also always had this dream of owning my own boutique," said Dennis.
The former Poblano's Authentic Mexican Food at 14 Ridge St. in Glens Falls will soon be home to Shine Style Boutique. Denis is hoping to officially open sometime between mid-February and early March. After spending some time working with LuLaRoe, designer and seller of women's clothing, Dennis gained experience and a client base, all while finding her niche in the industry.
"I really liked what I was doing and felt like I was pretty successful at it, and I knew I wanted more," said Dennis.
Dennis has a degree in architecture and worked at JMZ Architects and Planners, but said she had always had a dream of owning a boutique.
"I think I have more on my plate now than I ever have before, but I love what I am doing and it feels worth it. It is a different type of stress," said Dennis.
Dennis plans to make the boutique feel like a place where people can come in and have an experience. With her personalization and attention to detail, she hopes Shine Style will set itself apart from other boutiques. She plans to have a personal styling lounge where she can offer advice to clients while they have coffee and snacks.
"I want the space to have a community-lounge type feel, where women come and feel comfortable," said Dennis.
Dennis said she initially began the process in November, and signed the lease in December.
"Everything happened so fast, but I had an amazing business planner who helped me and everything just fell into place, including the space, "said Dennis.
The 1,100-square-foot property only needed cosmetic changes and the addition of a few dressing rooms. In addition to apparel, the store will offer accessories such as jewelry.
Dennis said she is excited to have control over prints, styles and personalized options for her clients. She will also offer 12-piece collections that are tailored to client's specific style and size.
Denis will conduct live online personal style sessions for long-distance customers. The back of the building will contain a space where kids can be kept busy.
"I always knew that visually, downtown Glens Falls was the perfect place to do this. I love the atmosphere. It is the up-and-coming place to be. There are so many things happening here," said Dennis.
She said her best advice to anyone looking to follow their dream is to do their homework, and have a plan.
"Research, research, and research. And don't' be afraid to ask for help. It can be very overwhelming. Consider the help of a business transition coach," said Dennis.
The Shine Style Boutique website, www.shinestyleboutique.com, is currently under construction,.