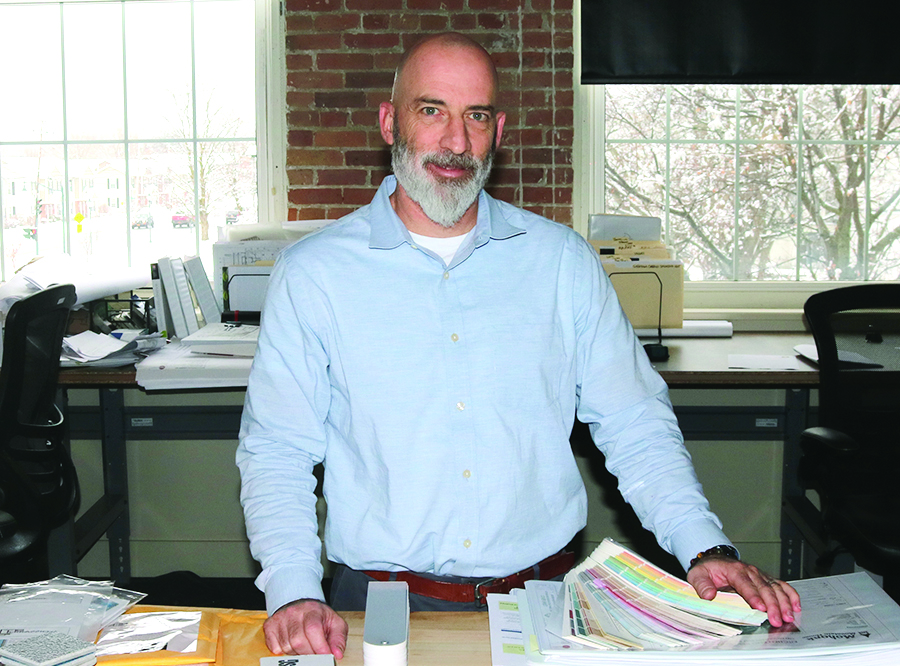 AJA Architecture in Glens Falls has moved a few doors down from their previous location. The architecture firm, headed by Andrew Allison, is now located at 9 Broad St.
Allison said the original location was a startup building. In the past three years, the firm has grown to a staff of seven people.
The new location has 1,400 square feet of space which will meet staff needs. The warehouse-type building offers plenty of natural light.
"The thing about Glens Falls is there are so many great places where businesses like ours can grow," he said.
Allison  graduated from Pennsylvania State University with dual degrees in architecture and structural engineering. Allison worked for architectural firms both local and throughout the United States for over 13 years before starting AJA Architecture.
Allison and his staff specialize in creating commercial, residential, and hospitality designs, that focus not only on the aesthetics, but the overall experience of the space, he said.
One of Allison's clients is Mohonk Mountain House, a historic resort located in New Paltz. He has worked as lead architect with the resort for 20 years. One of his beliefs as an architect and business owner is to develop long-lasting relationships with clients, he noted.
His latest accomplishment for the resort is the design of Grove Lodge, the first new overnight accommodation to be built at the facility  in over a century.
His work at The Spa at Mohonk Mountain House earned numerous awards, including Number One Resort Spa in the United States for 2013 by Conde Nast Traveler Magazine, and Number Six Spa in the World for 2013 by Travel + Leisure magazine.
Among the firm's latest projects is a new five-star hotel in the Adirondacks; the restoration of the historic Park Theater; new facilities for the Open Door Mission, an outreach facility for the underserved community in Glens Falls; and several small improvements for the Glens Falls Civic Center, among others. Another project is designing Cave of the Winds in Niagara Falls.
Recently, Allison has been spending time in China, to build some large-scale luxury resorts in Central China that reflect their culture and heritage. While he may travel far and wide for work, he always ends up back in Glens Falls.
"This area offers a balanced place to live, we are close to so much—New York City, Montreal. You can go hiking in the Adirondacks in the morning and go to sleep in New York City. We have the most culturally rich corridor in the country" he said.
For more information about AJA Architecture, visit www.ajaarchitecture.com