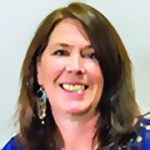 Colleen Michelle James recently joined the team at Mannix Marketing Inc. as a digital marketing and sales strategist.
James will promote internet marketing services that will best meet client's needs and business goals.
James brings with her 40 years of sales experience, including four years in digital media. Prior to joining Mannix, she was employed as a sales director with Mary Kay. James also
worked as an independent contractor for Mannix Marketing.
***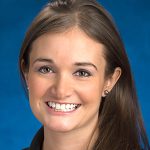 The Adirondack Trust Co. has promoted Priscilla Petta to assistant vice president and Caroline Putman to assistant treasurer of the bank.
The company also promoted Matthew D'Abate to president of the company's insurance division, Amsure and senior vice president of the bank.
Petta joined the company in 2010 as a financial analyst in the Credit Analysis Department.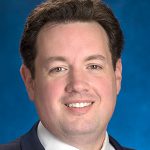 She has held numerous positions in
the bank over the last eight years, including credit analyst II, and commercial loan portfolio analyst manager with her new promotion. She is now responsible for managing a team of credit analysts in the Commercial Loan Department.
Petta has over 23 years of banking experience and holds a B.S. in management from SUNY Binghamton and an M.B.A. from the University of Notre Dame.
Putman first joined the company in 1982 as a management trainee. In 1987, she re-joined the company in the Data Processing Department before moving to an accounting position until 1993.
Putman re-joined the company in 2014 as a senior auditor.  She now holds her current position in the bank's Wealth Management Group as an IRA administrator. She earned her Bachelor of Arts from Dartmouth College and her M.S. in accounting from NYU Stern.
D'Abate joined the company in 1996 and held a variety of retail banking management positions until 2003, when he began working with Gene Quirk and the newly formed Adirondack Trust Insurance Agency, now known as Amsure.  D'Abate's most recent role was as the manager of commercial insurance for Amsure.
He received his Master of Business Administration from Union College and Bachelor of Arts in economics from Skidmore College. In addition, he has earned the certified insurance counselor (CIC) designation. D'Abate is a current board member of the Saratoga Convention & Tourism Bureau, and has served as a board member and treasurer for the Saratoga Springs Downtown Business Association and Wellspring.
D'Abate's predecessor, Quirk, has been with the Adirondack Trust Co. for over 15 years. He retired as president of Amsure but will remain with the company as a consultant until the end of the year.
***
The Whiteman Osterman & Hanna LLP law firm announced two new partners, Nicole S. Green and Scott D. Shimick.
Green joined the firm in 2009. She practices in many areas of corporate and business law including mergers and acquisitions, equity and debt financings, contract negotiation, choice of entity/entity formation, corporate governance and strategic planning.
Green also counsels nonprofit and tax-exempt organizations with respect to formation, operational and tax compliance matters, including obtaining and maintaining tax-exempt status from the IRS and compliance with laws related to the solicitation of charitable contributions.
Shimick joined Whiteman Osterman & Hanna LLP in 2015. He has been a member of the firm's federal and state taxation and business, corporate and commercial practice groups. For over 12 years, He has been advising businesses on various tax planning strategies and representing clients before the IRS and the state Department of Taxation and Finance with respect to audits and litigation.
His tax planning includes developing strategies for clients in mergers, acquisitions, and business dispositions, as well as advising on nonqualified deferred compensation planning.
***
Teal, Becker & Chiaramontc CPAs, PC , announced eight new hires.
Sue Blair, was hired as  operations specialist. She came to TBC with over 20 years of experience in the engineering and construction industries.
Kristina Farrell and Karen Jennings were both hired as staff accountants.
Farrell received her Bachelor of Arts in communication with a minor in business and a Master of Science in accounting degree, both from the University at Albany. Prior to starting at TBC, she worked as a staff accountant at a smaller firm.
Jennings attended the University at Albany for both her undergrad and graduate degrees. She received her Bachelor of Science in accounting, as well as her Master of Science in taxation. Her prior experience included working as a staff accountant at another firm.
Matthew Murphy joined TBC as a staff accountant with prior experience as a tax intern. Murphy received both his Bachelor of Science in accounting, as well as his Master in Business Administration at SUNY Oswego.
Sonia Hoogkamp was hired as a bookkeeping specialist. She graduated with an Associate of Science in business from Hudson Valley Community College. Prior to starting at TBC, she performed bookkeeping services for construction companies.
Brittany Stahura was hired as a staff accountant with three years of experience as a tax analyst at another firm. She attended Bryant University while earning her Bachelor of Science in accounting, and received her Master of Science in administration with a focus in accounting from Union College.
Josh Conn, previously an intern, was hired full-time. He received both his Bachelor of Science in accounting and Master of Science in accounting, along with a certificate in forensic accounting from The College of Saint Rose.
Ludmila Alexandrov, CPA, was hired as a tax supervisor. Alexandrov received her Bachelor of Science in business administration with an accounting concentration from the University of California in Northridge. She has almost 20 years of experience as both a staff accountant as well as a tax manager at another accounting firm.
***
Stored Technology Solutions (StoredTech) recently announced three new hires.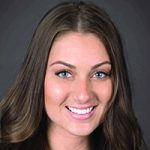 Jillane Vennera manages all marketing functions for the company and works closely with the sales team to strengthen the StoredTech brand. Working out of the company headquarters in Queensbury, her primary responsibility is to develop the marketing strategy for all StoredTech locations, including their new headquarters in North Carolina.
Prior to joining StoredTech, she was the director of marketing for a large commercial real estate firm. Vennera earned her bachelor's degree in business administration with a concentration in Marketing from the College of Saint Rose.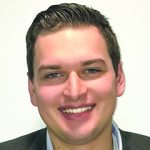 Andrew Crist was hired as an account manager. He is a graduate of SUNY Potsdam with a degree in business administration.
He has been prospecting, generating leads and networking, as well as learning the account management side of the business.
Tom Grabowski was also hired as an account manager.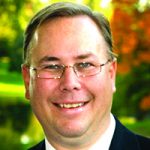 Previously, Grabowski spent the majority of his career in the printing and graphics industry, most recently with Xerox. He has specialized in business-to-business account management and consulting, assisting the region's business with their print technology needs. At StoredTech, he will be advising clients on the company's array of services and products in the information technology, telecommunications, and security spaces.
***
Fort Hudson Health System has appointed two new supervisors in the home and community-based service division to support its growth needs.
Forst Hudson Home Care named Margaret Jones as agency supervisor. She is a registered professional nurse with over 32 years of experience in multiple health care settings.
She was most recently employed by IPRO as a long-term care nursing home surveyor, and the director of nursing at a regional home care agency. She has a Master of Science degree from SUNY Plattsburgh.
Fort Hudson Care Management, which is a program of Fort Hudson Home Care, appointed Michele Salls as care management supervisor.
Salls has been a registered nurse care manager with Fort Hudson since 2016. She brings over 12 years' experience to her new role, including hospice, home care, care management, acute and primary care.