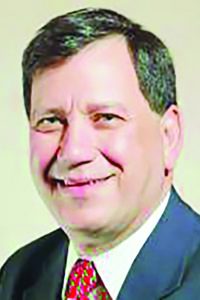 For many years I had a picture on my office door.  It was a monkey with the universal "NO" sign. When someone asked about the picture, I replied, "I do not like monkeys.  I don't feed them or care for them.  I give them no water.  If you give me a monkey, I assure you that eventually, it will die."
My job as a leader was to help people solve their work issues.  That is the duty of any leader or manager. Too often people wanted to deposit their monkeys at my door.  They came in and said something like "I have a problem."  They expected me to take on the task.  I did not.
How often do people walk in and want to dump their monkey?  Recently I was with a client ("Bob"). Bob and I had been discussing how Bob felt overwhelmed with work.  An employee came in with a customer problem that he could not resolve.  Bob said he would call the customer. 
I asked Bob if he intended to follow up.  He said, "Of course!"  I told him my monkey story.  After he stopped laughing, he gave the task back to the employee. Had he not delegated the tasks, there would have been three negative consequences.  One, his sales representative would never learn how to solve the problem.  Two, he would have reinforced that he did, in fact, care for wayward monkeys.  And worse, Bob would be even busier.
How often have you sat in your office after every other employee had left, only to start on your large pile of "To Dos"?  If you want more time to do important things – you need to stop caring for monkeys.
The way to handle this is simple.  When an employee walks in with his or her monkey, you invite them to sit down.  Ask them what they tried to do to solve the problem.  Then ask them what other things did they not try to fix the problem.  Suggest an idea or two.  Watch the brainstorming spur the employee's thought process onto solutions.  Then, encourage him to go try the best idea and let you know how it works out.  Creative problem solving keeps the monkeys from piling up at your door.
And, it gets you time to spend on the important things that will help you grow your business.