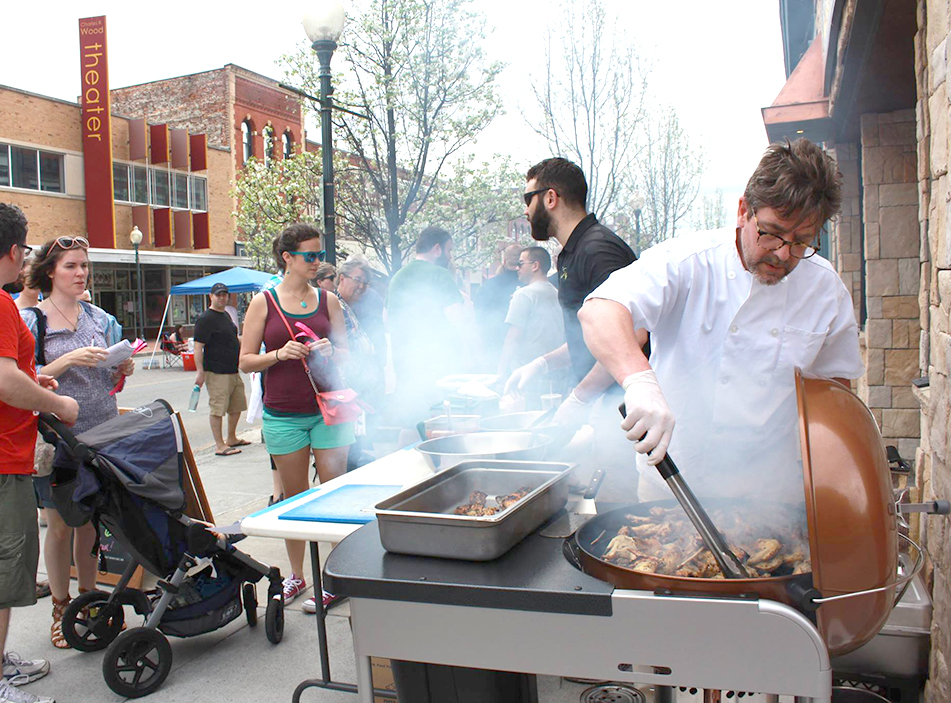 The Glens Falls Collaborative will hold the fourth annual Wing Fest on Saturday, April 28, from noon to 3 p.m. in downtown Glens Falls. The event is a competition among restaurants to decide who has the best wings.
An awards ceremony at the bandstand in City Park at 3:30 p.m. will close out the event.
Restaurants are invited to participate by applying online at www.glensfallscollaborative.com. The fee is $75 for those who are not yet members of the Glens Falls Collaborative, and free for 2018 Collaborative members in good standing.
Membership costs $240 annually, and members enjoy free participation in all Collaborative events.
Participating downtown restaurants will serve from their storefronts. Restaurants from outside the city will serve from other storefronts along Glen, Ridge, Bay and Maple streets.
Restaurants that are not setting up in front of their own establishment must fill out a mobile state Department of Health permit, available online at www.glensfallscollaborative.com.
For participants, tasting tickets are $1 each and the number of tickets to taste varies by restaurant. More information is available by calling (518) 615-4687.
There will be three prizes up for grabs: Judge's Choice Best Wings, People's Choice Best Wings and People's Choice Best Meatless Entree. Judges will taste each entry. For the public to vote, they must taste from at least six different restaurants.
Guests will receive paper maps that include People's Choice Ballots with their tickets. Ballots may be returned to one of the four corners where tickets are on sale. Each winner may host and display their trophy until Wing Fest Day 2019.
Wing Fest T-Shirts will be available from March 19 to April 27 at participating Collaborative merchants for $20 each. Each T-Shirt purchaser will receive credit for ten $1 Wing Fest food tickets. The tickets will be available for pickup on Festival Day at the Equitas Realty Wing Fest Headquarters at 21 Bay St.
All Wing Fest T-Shirt revenue will benefit the new Glens Falls Art Trail. There will also be live music during the event.
"We challenge all restaurants to come and see if they can beat the current title holders," said committee chairman Mike DuBray.
This event is produced by the Glens Falls Collaborative with support from the city and the Glens Falls Business Improvement District.