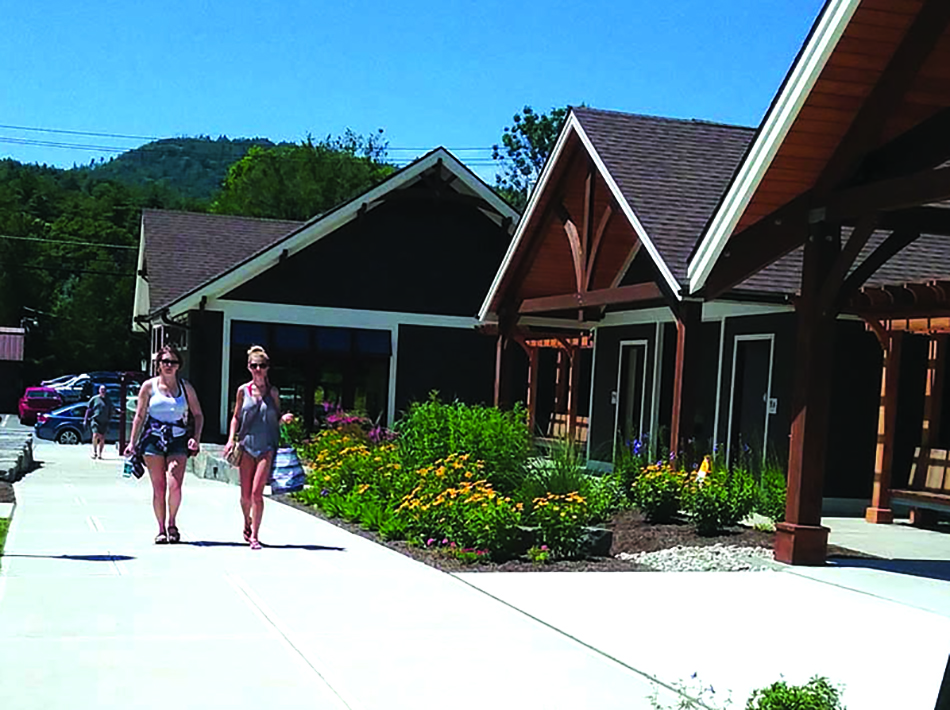 The Lake George Land Conservancy (LGLC) has been awarded a $40,000 grant from the 2018 Conservation Partnership Program to start a new initiative in the town of Bolton.
The grant will enable the LGLC and community partners to develop strategies and plans to establish a new outdoor recreation hub in Bolton.
The plan is a collaborative effort between the town, the Bolton Landing Chamber of Commerce, and the Lake George Land Conservancy. The LGLC has contracted with the Chazen Companies to develop the plan.
Officials said the process to create the recreation hub will involve several steps. First, the many different recreational amenities located within the town will be identified, including LGLC and state hiking trails, parks, historical sites, and places where people enjoy access to the water. Next, ways to link these various places with each other as well as with local business will be explored in order to provide positive experiences for tourists and residents alike.
Finally, the plan will provide a road map for future action and funding to make the plan a reality.
"Establishing Bolton Landing as a recreation hub is a great way to promote so many things," said LGLC Executive Director Jamie Brown. "Ultimately, the plan will outline itineraries to help people explore the area and better understand it—getting people out on our land to understand why protecting the land that protects the lake is so important, then promoting the local economy by including shopping, eating and even lodging for extended stays.
"This plan is just a great way to really utilize all that we have right here to offer. We are proud to be active in the community, and want to see it thrive."
Once the plan is completed, the partners can apply for additional grant funding to implement the recommendations.
Work on the plan will begin this summer and should be completed before the end of the year. The LGLC hopes to use this plan as a template and tailor it for use in other communities around the lake.
"We are grateful to Gov. Cuomo for maintaining the Environmental Protection Fund at $300 million for the third year in a row," said Brown. "This program has provided significant support for LGLC projects, as well as for many other impactful efforts throughout New York state since its first grant cycle in 2003."
State Assemblyman Dan Stec said the investments "will continue to ensure land preservation, protect our water supply and allow for enhanced recreational opportunities."
"Land conservation is an essential tool that provides immeasurable environmental and economic benefits for New Yorkers and visitors alike," said DEC Commissioner Basil Seggos. "The Conservation Partnership Program continues to improve our quality of life while protecting valuable natural resources and state lands."