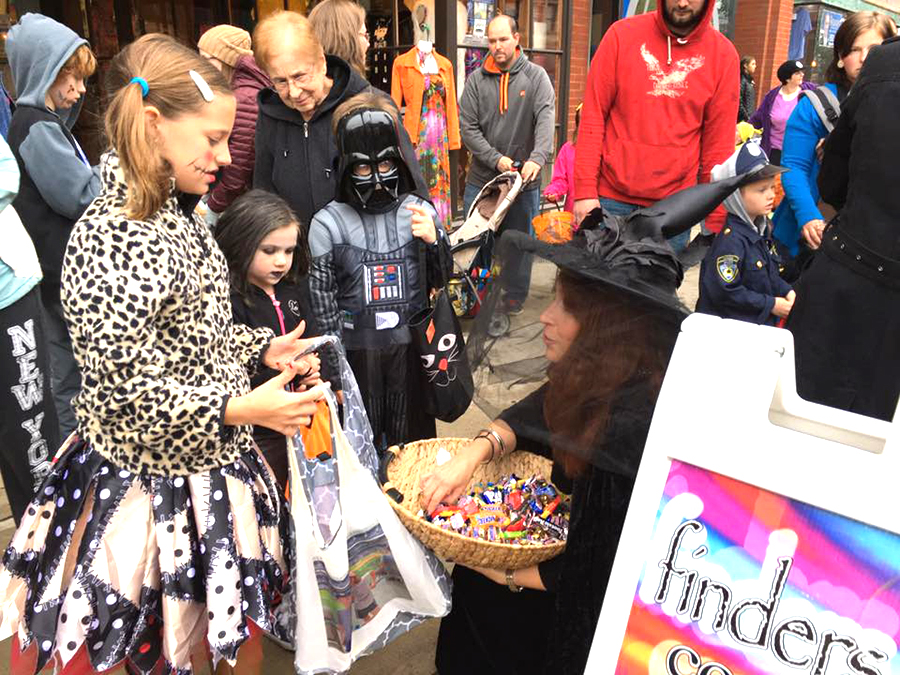 The Glens Falls Collaborative will hold its annual Boo2You Halloween festival on Saturday, Oct. 27, from 2 to 4 p.m.
Children, and adults, are encouraged to attend in costume to trick-or-treat during the downtown festivities.
Activities will take place along Glen Street, and in City Park, from 2 to 4 p.m.
They include trick-or-treating at downtown storefronts and along "candy lane" with guest businesses and organizations;  a meet-and-greet with costumed characters; spooky dance performances by local dance schools; and a Fun Zone, including pony rides, a petting zoo and games.
A bounce house will be offered, courtesy of the Glens Falls Family YMCA, and a costume parade will set off at 3:45 p.m.
Boo2You is presented by the Glens Falls Collaborative and sponsored by the Glens Falls BID and the city of Glens Falls.
Glens Falls Collaborative Members can set up on Candy Lane at Boo2You at no charge. A space for non-members is $50. Visit glensfallscollaborative.com and navigate to the Boo2You event page to register.
For more information, visit www.glensfallscollaborative.com.
Inquiries may be directed to ourglensfalls@gmail.com.