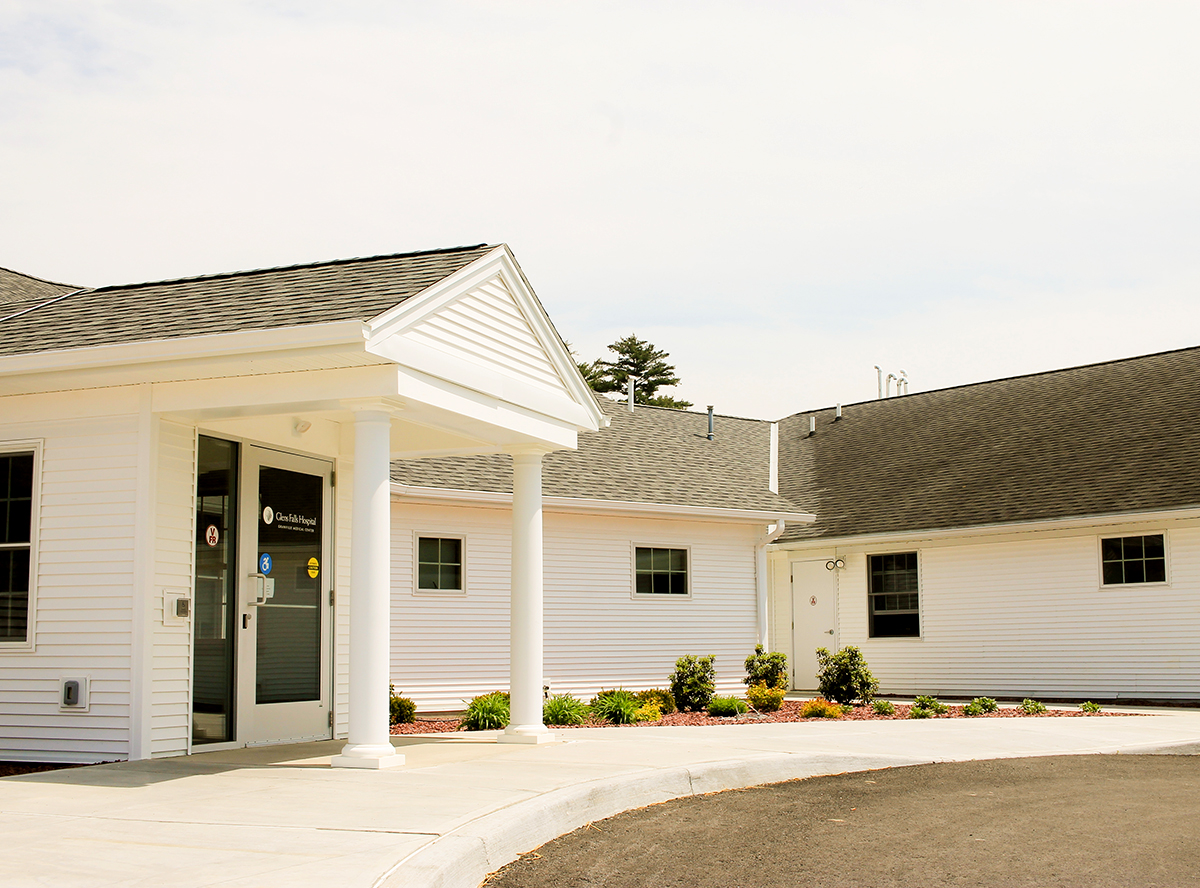 Glens Falls Hospital has completed a major expansion and renovation of its Granville Medical Center that officials said improves patient comfort and convenience and leads the way for an expansion of primary care and integrated behavioral health services.
An approximately 2,000-square-foot addition on the north side of the building now serves as the main entrance and houses a new, more spacious waiting room and patient registration area, and an expanded laboratory for diagnostic tests.
The 1,400-square-foot area previously occupied by those services has been renovated into three new exam and consultation rooms and office space for the center's physicians, physician assistants and nurse practitioners.
The project was funded in its entirety through a grant from the state Capital Restructuring Financing Program (CRFP), in coordination with the Delivery System Reform Incentive Payment (DSRIP) program. The CRFP grants help hospitals and healthcare providers fund critical capital and infrastructure improvements to integrate and further develop health systems.
"The residents of northern Washington County and neighboring Vermont communities have turned to Glens Falls Hospital and our Granville Medical Center for generations," said Patti Hammond, ice president of  physician practice management. "With the help of New York state, we're extremely pleased to make this investment in their future good health."
The completion of the expansion will allow for the addition later this year of a psychiatric nurse practitioner to the Granville Medical Center staff, officials said. The nurse practitioner will work closely with the center's primary care providers to address the behavioral health needs of local patients.
This integrated approach, in which primary and behavioral health care are provided in the same location, has been found to be a clinically effective way to ensure that a patient is receiving all of the care he or she needs. The nurse practitioner will also be available to care for Whitehall patients in the Granville Medical Center.
"The need for behavioral health services is increasing across our region, and this is one of a number of ways that Glens Falls Hospital is meeting that need," said Dr. Kevin Gallagher, medical director of Glens Falls Medical Group, chief medical information officer, and physician at Granville Medical Center.  "The integrated approach to care is particularly important because people with mental health issues often develop chronic medical conditions that require close monitoring and treatment by primary care providers. Additionally, many people diagnosed with common medical conditions often benefit from behavioral health counseling and treatment."
Earlier this year, with the expansion nearing completion, Glens Falls Hospital welcomed pediatric nurse practitioner Heather Baribault to the Granville and Whitehall staffs, meeting a regional need for specialized pediatric care.
Baribault joined Dr. Kevin Gallagher, Dr. Sean Kimball, Dr. Gregory Runkel, Dr. Gordon Thomas, and physician assistants Kathryn Cangianiello, W. Marvin Day and Megan Rozell in Granville.
The Granville Family Health Center, located at 79 North St., offers office hours by appointment Monday-Thursday from 7 a.m. to 7 p.m.; Friday from 7 a.m. to 5 p.m.; and Saturday from 8 a.m. to noon. Laboratory hours are Monday-Friday, from 7:30 a.m. to noon. For appointments, call (518) 642-0612.