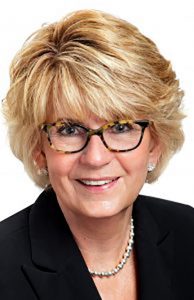 Updated December 6, 2018
The Hyde Museum  honored Interim Director Anne Saile with its inaugural Legacy Award for her contributions to furthering the museum's mission of enriching lives with art at its annual gala.
The museum on Oct. 26 celebrated its past and started a new tradition at the event. The Hyde retraced the steps of museum founder Charlotte Pruyn Hyde and her husband, Louis, as they traveled the world to build their incredible art collection.
The gala included an exhibit of Hyde history, with travel mementoes, clothing, home furnishings, letters, and journals celebrating the Museum's storied history.
Saile was recognized for her leadership through a transition period. During her tenure, The Hyde has thrived, with attendance on target to surpass that of 2017 by 25 percent, children's programs flourishing, and increasingly innovative programming giving visitors new ways to experience art museum officials said.
The Legacy Award honors individuals who advance the legacy of the museum and inspire others with their leadership, passion, commitment, and creativity.
"I can think of no one more deserving of this special honor than our leader and friend, Anne Saile," said David Howson, chairman of the museum's board of trustees.
Saile was named interim director of The Hyde Collection in June 2017. She is founder of The Saile Group LLC, a business development and leadership consulting firm. 
Saile is the former president of Bellevue Woman's Center in Schenectady and past executive director of the New York State Office of Professional and Medical Conduct. She has served on numerous boards and blue ribbon panels, is founding chair of the Women@Work Executive Advisory Board for Hearst, immediate past president of the board of directors of the Center for Women in Government and Civil Society, and founding member of the Forum for Executive Women. 
She is an accomplished executive who has spoken nationally on high-impact leadership, effective business models, governance, ethics, and creating excellence in nonprofit organizations. 
Saile is a graduate of Russell Sage College in Troy. She also studied at Oxford University's Center for Human Rights and Responsibilities in England and was an invited participant at the International Symposium on Telemedicine at Harvard. She is certified by the renowned Edward Lowe Foundation in the Roundtable Process as an Advanced Facilitator.
The gala featured a performance by Seagle Music Colony, cuisine by Morgan & Co., libations from Deutsch Family Wine & Spirits, and a live auction.