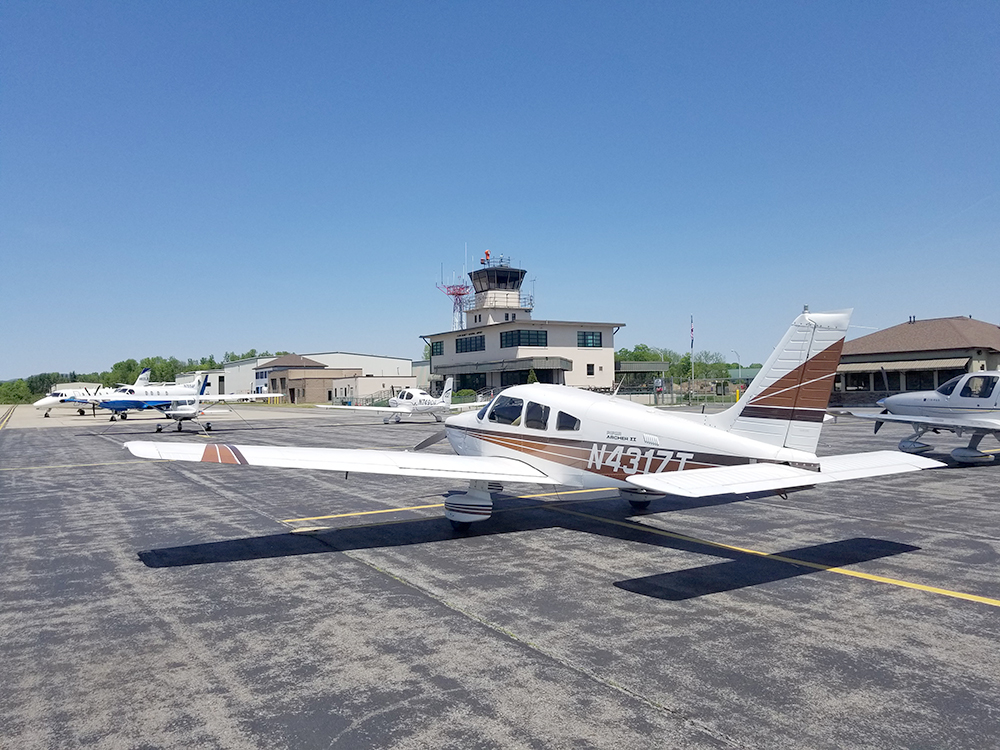 By Christine Graf
After more than a year of negotiation, the Floyd Bennett Memorial Airport, also known as the Warren County Airport has reached a memorandum of agreement that will allow Rich Air to continue as the airport's fixed based operator (FBO) for the next 10 years. 
Rich Air will then have the option of extending the contract for an additional 10 years. According to airport manager Ron DeGraw, details of the agreement are being finalized.
"It's currently under review," he said. "There has been a tentative approval, but the county attorney is working on the details of the agreement. The agreement will then be given to Rich Air for review."
A negotiation team comprised of county supervisors negotiated the details with Rich Air owner Richard Schermerhorn. Although he was not part of the negotiation team, DeGraw served as a resource to team members.
Rich Air has been FBO at the airport since 2008 and manages 60,000 square feet of hangar space, 37 hangars, and 36 tie-down spots at the airport. In addition to offering fuel service, they operate a restaurant—the Aviator Restaurant—and crew and passenger lounges. 
Their concierge service assists customers with everything from rental car assistance to restaurant reservations. 
The new agreement with Rich Air would result in a significant increase in revenue for the county over the course of the next 10 years. Revenues are projected to increase from $83,000 in 2018 to $145,000 or more in 2019. This number is projected to climb after construction of new hangars is completed in 2020.
DeGraw said it is vital for the airport to have an FBO that provides exceptional service. 
"We are looking for a high level of customer service and the ability to provide that service with safe and efficient equipment," he said. "We want to provide people with a good first impression, and the FBO is typically the first people they see when they land here and the last people they see when the leave. So having a good FBO that's providing a good service with high quality employees and good safe equipment is paramount."
DeGraw said he looks forward to the airport's continued relationship with Rich Air and describes the level of service they provide as "excellent."
The airport is located on approximately 500 acres, three miles northeast of downtown Glens Falls, just off the Route 254 (Quaker Road) in Queensbury, near Northway Exit 19.