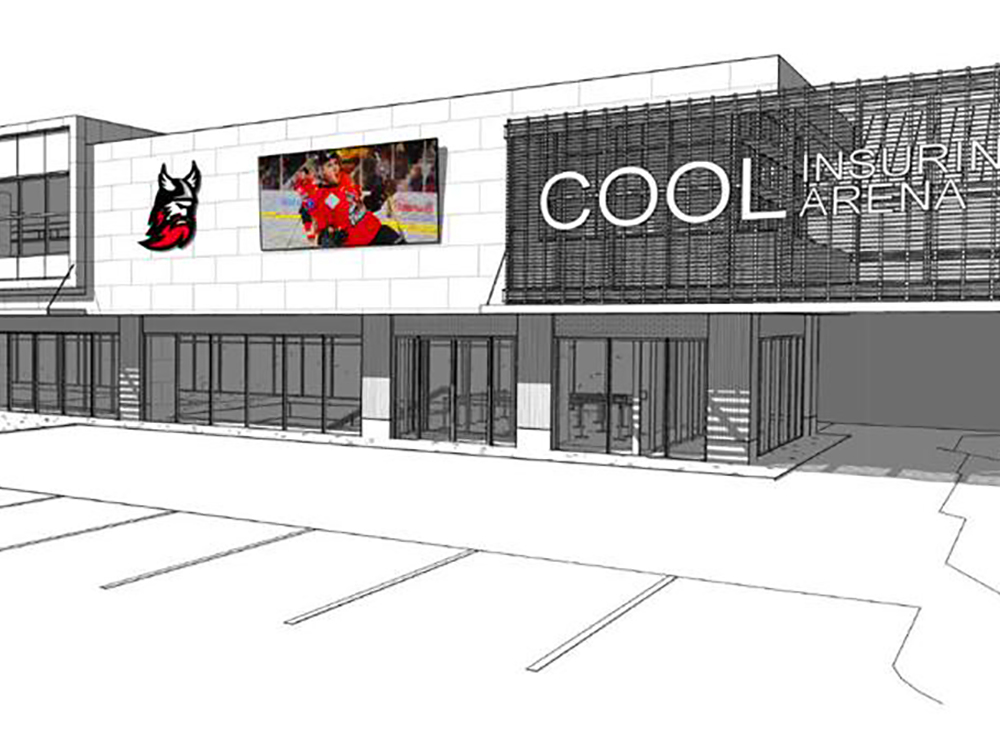 By Christine Graf
The Adirondack Civic Center Coalition will seek between $2 and $3 million in funding from New York state to help fund a number of renovations it would like to accomplish at Cool Insuring Arena in downtown Glens Falls.
Among them is renovation of Heritage Hall.
Located on the mezzanine level of the arena, Heritage Hall is a 7,300-square-foot space used for banquets and other events. It has its own kitchen as well as a bar that is open to the public during Adirondack Thunder hockey games.
The arena is home to the Adirondack Thunder hockey team and hosts other events like concerts, sporting events and more that bring in revenue.
"We have plans to have a new entrance into Heritage Hall, and a full renovation of the Heritage Hall space," said arena General Manager Jeff Mead. "We're talking floor, walls, ceiling, lighting, audio video, a new bar, and updated kitchen. Basically everything in that room needs to be replaced."
According to Mead, the upgrades to Heritage Hall are desperately needed.
"I'm not sure if it's ever been renovated since the building was constructed. I imagine there have been some updates to the carpet, and the bar is not original, but it's a very dated space. The audio video is almost non-existent. For us to be able to host business events, corporate meetings, weddings, etc., etc., we need a new space," he said.
Because the space is so outdated—it was built in 1979—Mead says it goes largely unused. Just a small number of meetings, banquets, and weddings take place there each year. Members of the Coalition believe that will change if the space is renovated.
"We're pretty certain it could be a revenue driver for the arena," says Mead.
Mead is hoping the Coalition will be able to secure funds similar to the $2 million grant received from the state in 2016. That grant was used to renovate locker rooms, install Wi-Fi, upgrade the audio system and food and beverage areas, and purchase new indoor and outdoor video boards and arena lights.
"We're going to apply for grants in the near future, and we will see what the feedback is from the state and the governor's office," he said. "We will be working with the City of Glens Falls and Sen. Betty Little to guide us through the process."
Included in the grant proposal will be a request for funds to construct a fourth locker room and upgrade the arena's outdated public bathrooms.
Without a grant from he state, Mead says none of the proposed renovations to the