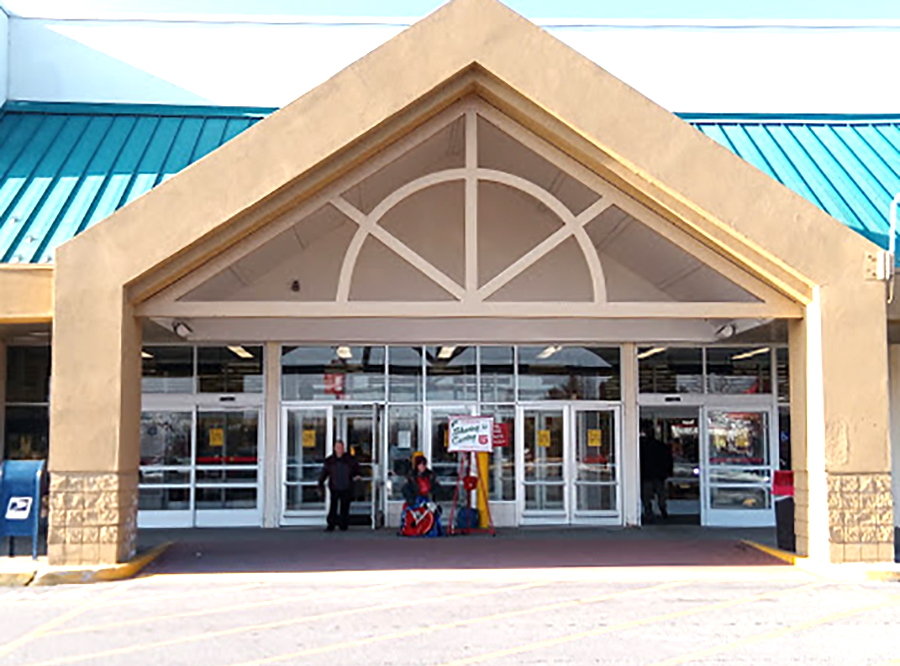 By Susan E. Campbell
The building at 308 Dix Ave. in Queensbury, home of Kmart for many years, is slated to become a self-storage facility and retail shop for U-Haul once bankruptcy court filings for Sears Holding Corp. open the way for acquisition of the property.
The purchase would allow U-Haul to significantly expand its business located now at 112 Main St. in Queensbury, the company said.
The store remains open thru the Christmas holiday season.
"It has been a pleasure working with the Sears real estate and legal teams to get to this point," said Sebastien Reyes, vice president of communications for U-Haul International. "We look forward to continue working with them in hopes of getting approval from the bankruptcy court for this transaction."
Acquiring the 176,238-square-foot building is part of U-Haul's "adaptive reuse program" through AMERCO Real Estate, the real estate arm of U-Haul International, according to Jeffery Lockridge, manager of media and public relations.
AMERCO invests in and re-purposes existing properties, like the one Kmart is vacating, throughout the U.S. and Canada, he said.
"U-Haul does not generally build new storefronts," said Lockridge. "We have small U-Haul stores, we have large U-Haul stores. Part of the reason is we acquire existing buildings."
The Kmart building is the equivalent of three football fields.
By purchasing such big-box stores, the square footage creates plenty of opportunity to allocate space to self-storage, in addition to the truck and trailer rental services for which U-Haul is well known.
"When U-Haul reuses an existing property for a new full-service U-Haul store, these facilities typically offer state-of-the-art indoor self-storage with climate-control options and high-tech security features," Lockridge said.
The facility will also include a retail showroom selling storage boxes, moving supplies and hitch accessories. Plus, U-Box portable storage containers and a U-Box storage area are among the offerings, as well as a U-Haul Re-Use Center where the community can share used boxes and household furnishings.
The Dix Avenue property is assessed at $4.9 million and was built in 1993, according to town assessment records.