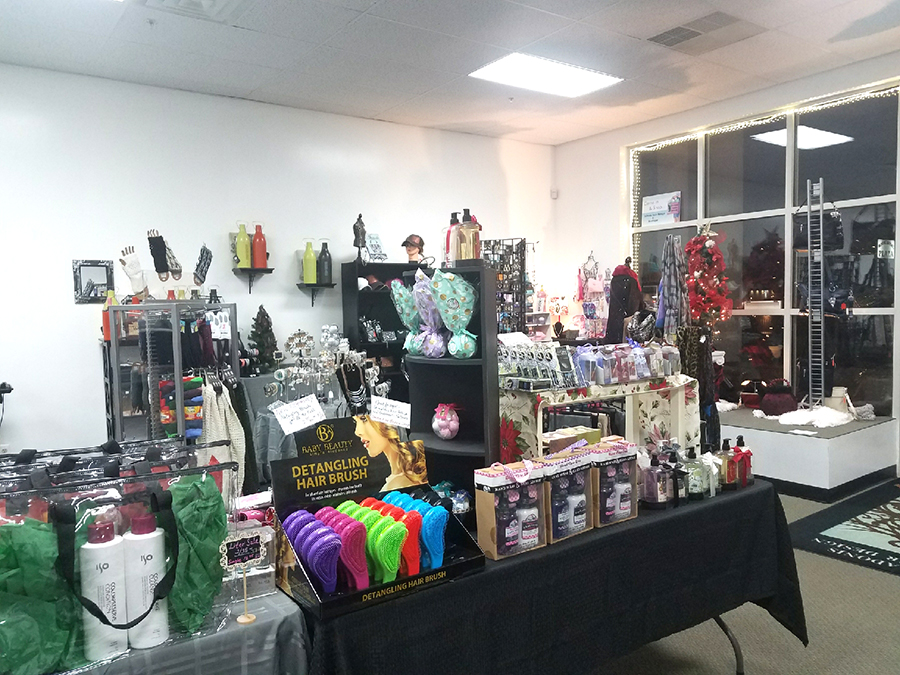 By Jennifer Farnsworth
When Lisa Farina DePalma made the move late last year from Aviation Road to Mount Royal Plaza, the Queensbury hair salon owner hoped that her staff and client base would come with her. The years of experience at Adonis Hair Supply Design and her friendly demeanor seemed to pay off, with all of her employees as well her customers following her.
"Our new location has been great to us. I feel as though I have many blessings," said DePalma.
Trying to maintain the business while caring for her mom had become challenging at the time She said her staff provided amazing support. Her mother passed away late last year. At the same time, she needed to expand her business. She said those two factors lead her to make the move.
"I felt like the timing all came together and a space in the Mount Royal Plaza opened up. Everything kind of fell into place," said DePalma.
Her new 600-square-foot space has allowed her to expand the boutique end of the business where people can find everything from candles to jewelry, to aprons to clothing and spa items.
"People can come and shop without being salon customers. We welcome everyone, " said DePalma.
Adonis is a family friendly salon that offers haircuts for women, men and children as well as color, highlights and lowlights, balayage, perms, keratin straightening, blowouts, hair extensions, waxing, and salon-named products at discounted prices.
Currently Adonis has five employees, and DePalma said they easily have room to expand with additional open stations.
Adonis is open Tuesday through Wednesday from 9 a.m. to 7 p.m.; Thursday from 9 a.m. to 8 p.m.; Friday from 9 a.m. to 6 p.m.; and Saturday from 9 a.m. to 5 p.m. The are located at 959 Route 9, Mount Royal Plaza, in Queensbury. For more information, find them on Facebook@AdonisHairDesign.