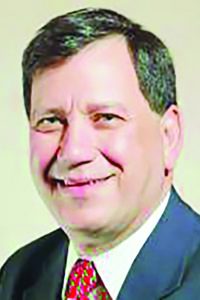 If you have ever not made a sale, you wonder why. "What could I have done differently?" Or, "Why did they pick them?" My colleague, Alan Tsang, an international negotiation trainer says "How can you lose what you never had?"
A pollster did a survey asking prospects why they did not buy. They also asked the sales reps why they did not win. Salespeople said they lost because of price and customer stupidity. Buyers, on the contrary, said that they were concerned about the company or, more simply, they did not like the sales representative. They never mentioned price. The most important thing is selling is to establish trust. Sales opportunities start to go south when people forget a simple axiom..: We are all born with two eats and one mouth. Use them proportionally.
The eagerness to sell something overcomes our desire to discover the prospect's problem or pain point. So, we talk about things that may not fit the prospect's need. To get at the real need, it is important to ask more and better questions. Never assume you know what the prospect wants. And when you think you know, be sure to confirm what you think the need is. Despite the fact that you are sure, you may be corrected when you present your understanding. People buy when they feel heard and trust you to deliver. Most of us want value.
If price is all that matters, we would all drive small cars. They offer transportation. Most of us want more from our car than transportation. Leading with price is never a winning strategy. There is always someone willing to undercut you.
If you run into a prospect who truly only wants price, you may want to think about whether they are a good client for you. "Price people" still want value and extras. And that "cheap" customer will probably beat you up after the sale.
Learn what the customer wants, satisfy them with a fair deal and you will have customers for life. I never sold anything. I just helped people buy.