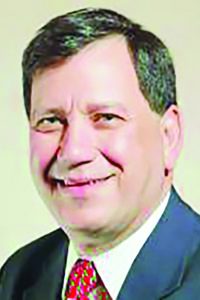 By Michael Cruz
We all need to constantly improve. My mantra is: Whatever it is that got you where you are, is not enough to keep you there.
I have been involved with an organization called BNI for more than a dozen years. BNI helps its members grow their business. Lifelong learning is one of its core values. Wiki defines lifelong learning as the ongoing, voluntary, and self-motivated pursuit of knowledge for either personal or professional reasons.
You keep on learning. But, do you help your team pursue continued learning?
During their appraisal process you should identify places where a member of your team can improve their skills. Most people value learning activity higher than raises. This comes in the form of product or technical knowledge. Yet it should include skills that prepare them for the next role they can pursue within your company.
As leaders, we owe it to our people, and ourselves, to help our personnel develop skills. So, act as a leader. Identify a skill, select appropriate training opportunities and pay for it. You pay for it in two ways. One with dollars, then with time to train. And, most important, with discussion and reinforcement of what they learned. Think of it as an investment in them and your company.
Do not worry about them leaving. Some will, but most won't. A company culture where people get to apply learning has much higher employee retention.
Strong organizations build skill depth. It gives you a base for succession planning within your company. It will make your company stronger. That's good isn't it? How great would it be if you had people ready to step into roles caused by company growth? Or a ready replacement when you do have to make a change?
Be a leader. Help people see their way to constant learning.