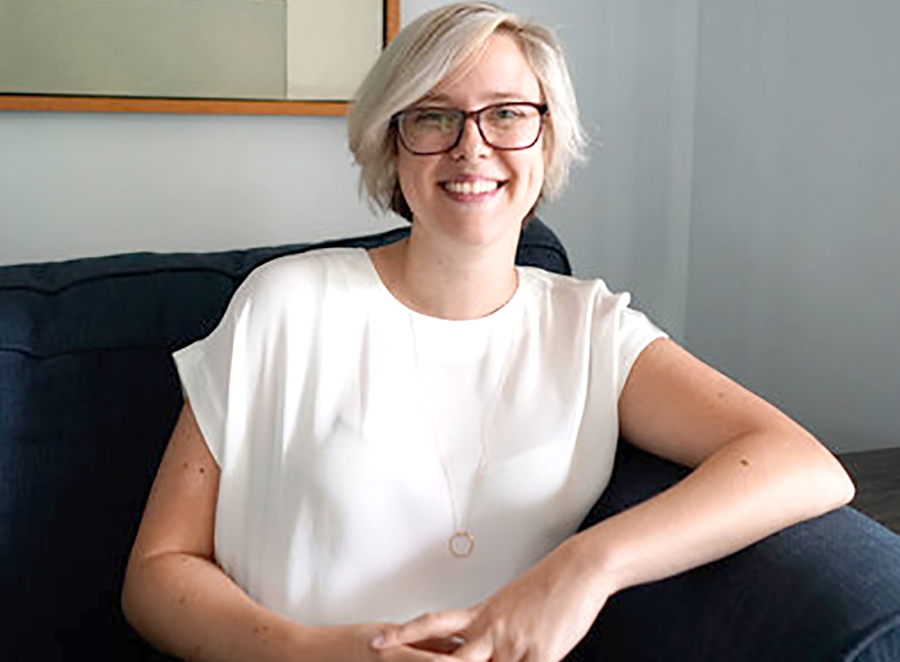 By Susan E. Campbell
Michelle Krasny started a career coaching business to help people achieve more quickly what it took her a decade to do: love their job.
"I was studying neuroscience and behavior and was on course for a medical degree and Ph.D.," said Krasny. "But I was just a tiny human who didn't know what I wanted."
So she "rambled," she said, "trying on different careers" until someone hired her as a coach. She worked with that employer for about a year, got certified, and set up an independent practice in Glens Falls two years ago.
"Career coaching is the practice of helping someone see how amazing they are and use that knowledge in any scenario, not just in the work realm," Krasny said. "My 10 years of rambling and running away from bad situations informed my new career. Now I help people not take 10 years to achieve their dreams."
Her job as a coach is not about giving advice. She said she helps people one-on-one to "draw their own map."
"Many clients are people between jobs or making a shift. Some are struggling with lack of fulfillment or burn-out," said Krasny. "These individuals may be directors, lawyers, authors, business owners and other professionals. They followed all the rules and are now saying, is this it? I'm running myself ragged."
So she partners with clients in crafting goals, such as more clarity or greater fulfillment. Then she draws out their inner strengths, in the course of which "people discover what they really care about," Krasny said.
"I am selling clients a relationship with me," she said. "Many clients reach their goal and find they want to move forward, so we create a new one. I feel success when I help someone feel amazing."
Clients feel success in any number of ways. For those who want to earn more, it may be money. Some metrics are far less tangible, she said.
"Everyone has an inherent self-worth," Krasny said. "I am in the business of helping people know they're perfect as they are and don't need fixing."
Michelle Krasny Coaching is not Krasny's first business endeavor, "but it's the easiest of the other businesses I have started," she said.
She operated a graphic design studio and a company that manufactured eco-friendly textiles.
"My experiences were an education much cheaper than an MBA," she said.
Krasny speaks at women's networking groups about the Imposter Phenomenon to help audiences step out of their comfort zone and stop doubting themselves, she said.
"When someone successful says to themselves, 'you don't belong out here,' it makes it impossible to internalize the belief in your own abilities," said Krasny. "This is not a women's issue but a human issue brought to the forefront by Drs. Clance and Imes in 1978."
She said her clients are 50/50 men and women, but most career coaches she knows are women.
"From my own experience, I think human interpersonal skills are rewarded more in women," she said. "This profession seeks those skills, a high level of emotional intelligence, and compassion."
Learn at www.michellekrasny.com.