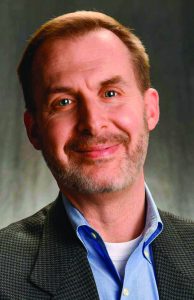 Ross D. Levi, executive director of tourism for Empire State Development, will deliver the keynote address at EDC Warren County's 20th annual luncheon on Thursday, May 30, at Six Flags Great Escape Lodge in Queensbury.
"Tourism and hospitality are major economic engines for Warren County during every season of the year. In the Adirondack Region, tourism is now a $1.4 billion industry supporting over 21,000 jobs. Warren County represents $600 million or approximately 42 percent of that total. We are excited that Ross Levi will speak to us on the economic impact of tourism and important trends," said Ed Bartholomew, president and CEO of EDC Warren County.
In addition to the keynote address, the program will also include remarks by Rebecca Wood, the new president of Six Flags Great Escape Resort in Queensbury, as well as an update on EDC initiatives and recognition of other activities in Warren County and the region.
Levi manages all New York state tourism staff, coordinates efforts with the state's regional Tourism Promotion Agencies, and partners on all I LOVE NEW YORK marketing initiatives. He also works closely with Gov. Andrew Cuomo's Tourism Advisory Council, which provides input and advice regarding the state's tourism efforts.
Levi joined ESD in 2012, serving as vice president of marketing initiatives, where he was instrumental in launching and coordinating a number of new tourism efforts. He has helped to oversee events like the Adirondack and Catskill Challenges, the governor's annual Tourism Summit, and the Path Through History heritage tourism initiative.
Prior to joining ESD, Levi was executive director of Empire State Pride Agenda, one of the nation's largest statewide LGBT civil rights organizations. He served as a legislative director in the state Senate and worked in marketing in the film industry for companies including 20th Century Fox, Universal and Miramax.
Levi is a published author and holds a J.D. from Brooklyn Law School, and a B.S. from Boston University, where he received local and national recognition for commercial writing and filmmaking.
Wood was appointed president of Six Flags Great Escape Resort in March. She joined Great Escape in 2009 and most recently served as director of marketing and sales. A graduate of St. Bonaventure University, she serves on the board of directors for several civic organizations.
The luncheon will be held in the ballroom of the Great Escape Lodge, 89 Six Flags Drive in Queensbury. Registration and networking begin at 11:30 a.m. The luncheon and program begin at noon and last until 1:30 p.m.
Tickets are available online at www.edcwc.org and by calling the EDC office at 518-761-6007.
EDC Warren County invites local businesses to sponsor the luncheon event, to support the organization's work in expanding Warren County's economic base. More information about the luncheon sponsorship packages is available at www.edcwc.org.