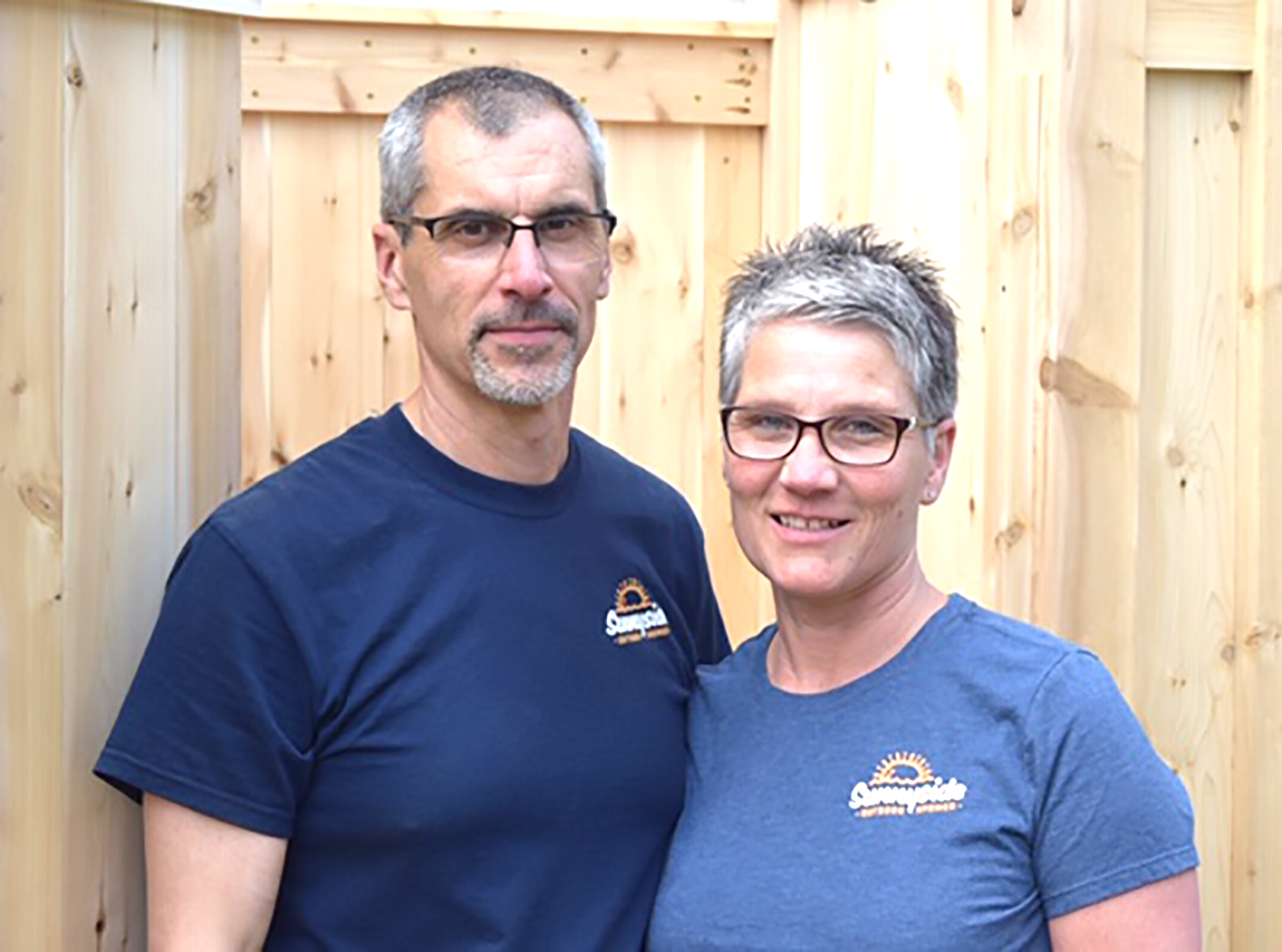 By Jill Nagy
Having experienced showering outdoors, Ted Beyer is ready to build stalls for other people through his new side business, Sunnyside Outdoor Shower LLC in Queensbury.
He got the idea from Cape Cod and Maine beach houses, which commonly have an outdoor shower for people to wash off before coming inside, leaving behind mud, sand and salt. He said he thought about it last summer and set up the business over the winter. He has a few unassembled showers waiting in his garage.
He builds the showers in five pieces—four walls and a floor—in his garage and can set them up in a few hours at a customer's site. They are built of cedar, purchased from Northern Hardwoods in Lake George, and "smell great," he said.
The showers are priced at $3,000 for a 4×4-foot unit or $3,500 for a 4×6-foot unit. He can also customize the units.
Plumbing is extra and, he estimates, would run $550 to $1,100 more, depending upon what the customer wants.
Without plumbing, the units work well as poolside changing rooms, he pointed out.
Beyer sees the outdoor showers as perfect for second homes, lake houses and homes with swimming pools.
Developing the business entailed a "very significant investment," purchasing tools, setting up a website, and doing other marketing, he said. It's his first venture as an entrepreneur.
But he is an experienced woodworker and carpenter. He built his own house and most of the furniture. In addition to shower stalls, he sells outdoor furniture, including a large "harvest table" that can be set up in five minutes, no tools required, and stored out of the way when it is not needed.
Beyer's day job is as an engineer in the research and development department of AngioDynamics in Queensbury, a manufacturer of catheters and other medical devices. His wife, Diane, a landscape architect, is also his business partner. So far, there are no other employees. She looks after the website, the Facebook page, and the business end of things.
Pictures of showers and outdoor furniture are on the company's website, SunnysideOutdoorShower.com. The telephone number is 518-232-6294.