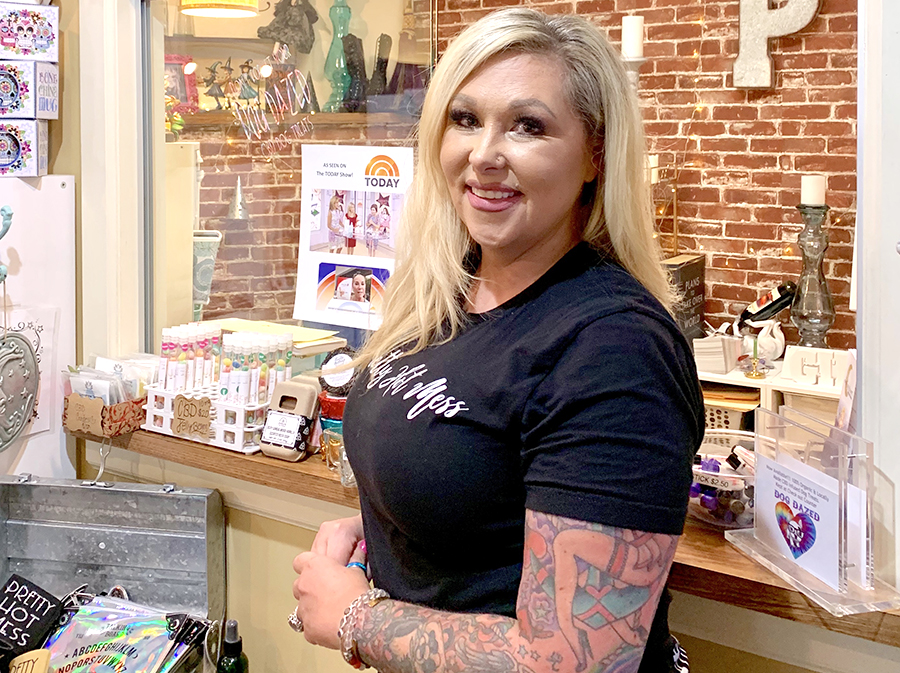 by Andrea Palmer
Angel Isaac has opened up a larger, expanded location of The Pretty Hot Mess at 152 Warren St. in Glens Falls.
Previously a nurse practitioner, Isaac said she felt pressure when she was in that field to overprescribe pharmaceutical remedies without a holistic approach.
"I felt the industry was pushing practitioners to write prescriptions for no good reason. The focus became about volume and money, not about helping people. I didn't align with that, ethically," said Isaac.
She left the nurse practitioner profession in 2015 and opened an online clothing boutique. She made essential oil blends on the side.
Though she called it a "side hustle", the essential oil business eventually outgrew Isaac's boutique.
She opened her first Pretty Hot Mess location in South Glens Falls in September, but quickly realized she needed more space. She moved to the Glens Falls location and opened on April 1.
"When I left my job as a nurse practitioner, I started researching plant-based medicine and essential oils. I began to dig deep into the information. Then I began formulating blends, and I infused those blends with CBD," said Isaac. "It took off. I have hundreds of clients."
CBD is short for cannabidiol, a molecule found in the cannabis plant. It is used for pain management, anxiety and other health issues.
The Pretty Hot Mess ships all over the world, with clients and facility partnerships in New Zealand, Australia and Tanzania to name a few, she said..
"No one around here is doing what we're doing," said Isaac. "I listen, and that's the big thing. We're here to listen."
The shop carries an extensive line of the Pretty Hot Mess proprietary essential oil blends, as well as clothing, novelties, jewelry, salt lamps, metaphysical supplies, crystals, tarot cards and the Pretty Hot Mess skin care line.
"I'm humbled that everyone is talking about us," said Isaac. "We've had investors call us, we've had (television show) 'Shark Tank' call us. I've helped so many people detox from some really terrible medication and drugs. I've helped people detox from heroin. I help more people doing this than I did as a nurse practitioner. It's overwhelming, it's humbling and it's amazing."
The Pretty Hot Mess has a social media presence on Facebook and Instagram.