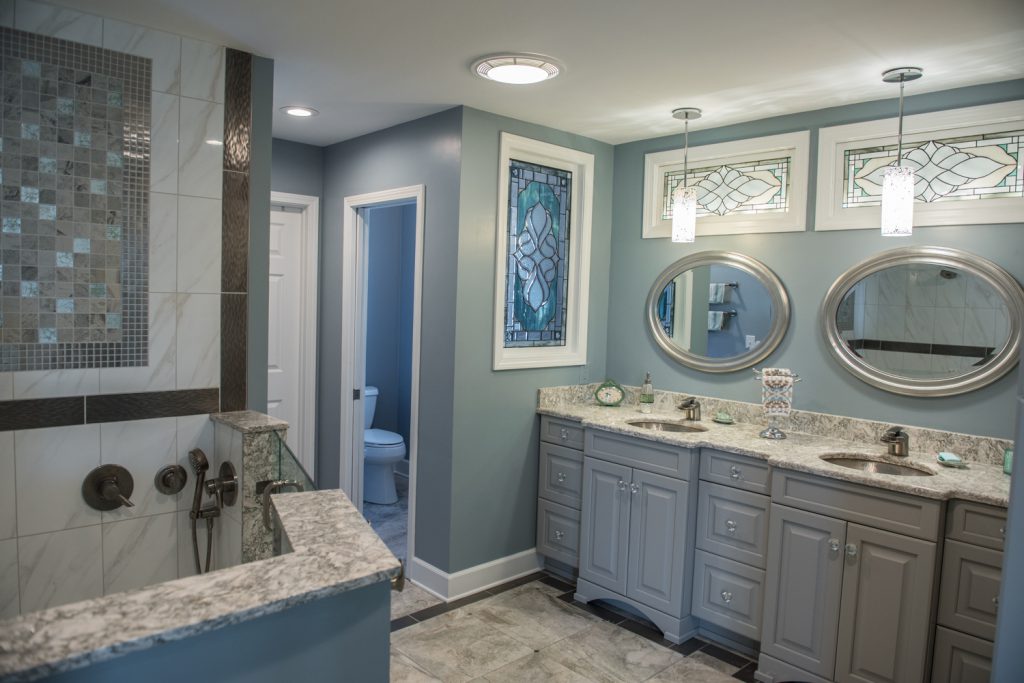 By Susan E. Campbell
In a competitive industry like interior design, the best way to stand out is to ask smart questions, listen to how your clients answer, and interpret that knowledge, according to veteran designer Judi Price, founder of First Impression Designs in Queensbury.
"A good designer never designs for themselves or their own taste, but guides the client according to their lifestyle and preferences," said Price.
Price is a 25-year design veteran who pursued her interior design degree later in life, fulfilling a desire she had since age 18. She set up shop in the North Country eight years ago, returning from a successful career in New Jersey to the area where she grew up until junior high school.
"But I always returned every summer to grandma's place on Lake George," she said.
Those summers provided much opportunity to make contacts for her future interior design business. One in particular was a contractor she knew all her life who sent her many referrals, so projects had taken her back and forth for many years until she decided to resettle upstate.
"Now I go back to New Jersey, but I also have clients in Cincinnati, Nashville and northern New Hampshire," Price said.
"I am more available to clients and can go farther because, being independent and not having the overhead of a showroom, I can afford to give clients better pricing," she said. "I can also manage my time better."
As a design student she interned at kitchen and bath showrooms, and that experience motivated her to ultimately specialize in kitchen and bath renovation, as well as offices and entertainment rooms, according to Price.
"Transforming any existing space into something special is what I love to do," said Price. " I am an artist with a visionary mind but I am also very practical. People have different reason why they want to make a change. I have to guide not only their wants, but also their budget."
The parameters for any project are space and budget, which are influenced by such factors as how long the client expects to stay in the home.
"So it's very important to pay attention to what the client is trying to achieve, including flooring, lighting, fixtures, colors and textures, and every other detail that makes them feel comfortable," she said.
Price said when starting projects, she may recommend that the client leaf through magazines or online sources to find ideas that express their ideal renovation style and preferences.
"Clients will say, 'this is what I love,'" she said. "Then I have to point out those are 12 foot ceilings in the picture and you have eight-foot ceilings. But we want to have fun with the process as well as be happy with the result."
Price is a professional designer on Houzz.com, a home furnishings company that offers free referrals and some financial incentives to professional design advisers. Her relationship with the company allows her to pass on discounts when clients order furnishings from them.
Satisfied clients have put dozens of testimonials on her page of the company's web site. Their positive comments have rewarded Price with Houzz Best of Service awards for 2016, 2017 and 2018.
Price's challenge these days is cultivating a network of contractors in the Glens Falls area with whom she can build close referral relationships, she said.
"Contractors send clients to me for interior design but it also works the other way," she said. "I need to know that the project I designed is going to be executed by reputable builders who are on the job every day and who are skilled, reliable and affordable."
Ideally she would refer three contacts and clients make the final selection, she said.
Price said her greatest thrill is when clients from ten years ago write to say, "We still love our kitchen or bath."
Contact First Impression Designs at (845) 234-6388.