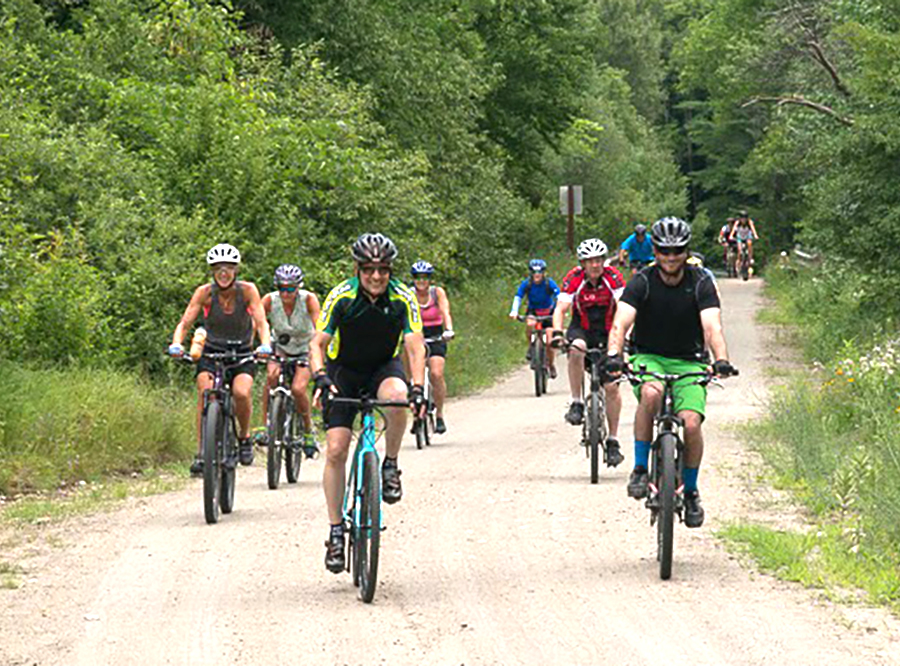 The Adirondack Mountain Club's (ADK)largest one-day fundraiser will take place on July 27.
It raises money for educational outreach, recreational opportunities, and stewardship and advocacy programs important to its mem.bers and supporters.
ADK's "ididaride!" has grown into a major fundraiser for the club, featuring two distinct courses. The 75-mile route has not changed since the inaugural ride in 2006.
Departing from the Ski Bowl Pavilion in North Creek, riders meander along Peace.ful Valley Road to Route 8 through Bakers Mills, Wells, Speculator, Sabael, Indian Lake, to North River and back to North Creek on Route 28. A long descent begins in the hamlet of Indian Lake and meets the Hudson River in the hamlet of North River, with a relatively easy ride into North Creek.
The entire distance has been designed for the long-distance bike enthusiast, with designated bike routes marked on the wide shoulders.
The new 23-mile off-road course was devel.oped by Paul Abess, one of the ride originators, and is tucked conveniently within the hamlet of North Creek, with a super-scenic mountain/hybrid bike route crossing both Straight and Chatiemac Brooks along with their waterfalls. Riders will continue past Mill Brook, passing through tiny Riparius and its historic train depot, then along rural sections of the Mighty Hudson River as it flows through the village of North Creek. 
Finally, they will ride on the suspended boardwalk trail that passes under NYS Route 28, bringing riders back to the Ski Bowl for a catered barbecue from Nikktina's Catering, and a cold beverage provided by Common Roots Brewing Co.
The Cold River Chapter of ADK, whose geo.graphic area includes both ididaride! routes, provides volunteers to help ensure the event is safe, well-organized, and enjoyable.
Officials said many riders return year after year because they find ADK's bike tour both fun and challenging.
The online registration deadline is Friday, July 19, at noon.
To help involve local business support, this year's event offers mile marker sign sponsor.ship. 
Businesses, friends and family of riders, and others are encouraged to support the event by purchasing a mile marker sign.
Details are available at ADK.org/ididaride or by contacting annual fund manager Sunday Conine at 518-668-4447.