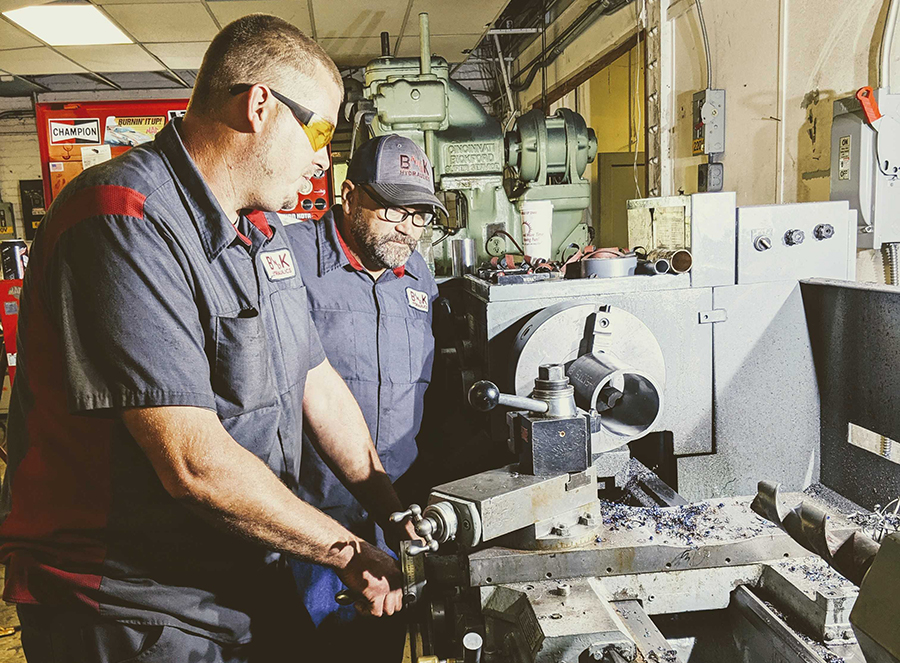 By Jennifer Farnsworth
A full-service hydraulic repair shop, B and K Hydraulics, is a new full machine shop for rebuilding or re-manufacturing of hydraulic cylinders.
This business includes crane and telescopic dump cylinders, pumps and motors. It also carries a full line of hydraulic hoses and fittings.
It has the ability to make repairs on everything from garbage dumps, dump trucks, tree trimmers and bucket trucks.
Owned by LeRoy Buttles and Fred Klotz, the company has over 30 years of experience.
Office Manager Kristen Hart helps run the 5,000-square-foot space in the Chase Sports building at 22 Hudson Falls Road, Suite 15, South Glens Falls. She said in addition to servicing, they sell oil as well.
The business, she said, has been steadily growing, with customers located up to 60 miles away
"We sell Navi-Guard hydraulic oil in bulk or five-gallon pails. We have free pick-up and delivery within 60 miles," said Hart.
The machine shop can handle any level of rebuild or remanufacturing of your hydraulic cylinders, pumps, and motors, hydraulic hoses and fittings, pump and motor repair. They also sell Eaton hoses and Aeroquip,
B and K also responds to off-hour equipment emergencies.
Business hours are 8 a.m. to 5 p.m. Monday through Friday and by appointment on Saturday and Sunday. Call 518-636-5770 or visit www.bkhydraulics.com for more information.